Who is the Alpha Target?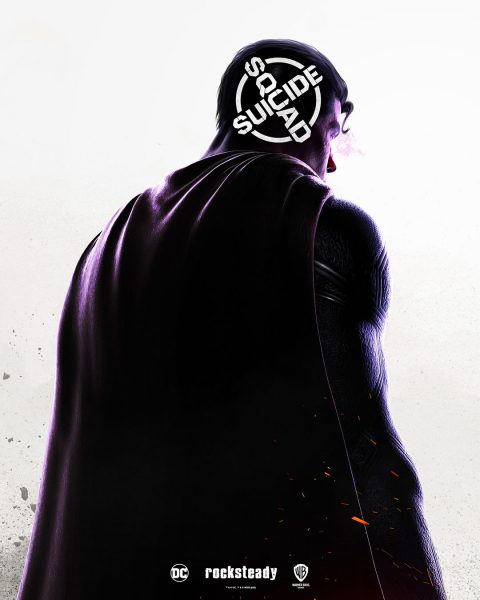 After leaked concept art and a months-long tease leading up to an official poster and name reveal, fans have finally been treated to their first full look at Suicide Squad: Kill the Justice League from Rocksteady Studios. The premier DC FanDome event has burst onto the scene with continuous fun, surprise appearances, and juicy behind-the-scenes reveals, and the panel for Suicide Squad: Kill the Justice League has only followed suit.
Actor Will Arnett (also known for his voice work as Lego Batman) hosted the 20-minute-long panel. Zero punches were pulled, and the panel kicked right off with a trailer for the new game.
We see a Metropolis under siege and hear Amanda Waller shouting instructions over a radio. Harley Quinn responds and mimes a cute finger obstacle course to accompany a sarcastic narration of the Suicide Squad's movements. The squad is goofing off on a pizzeria roof, observing the action around them as Waller attempts to keep them on task. Watch the teaser trailer below all the way to the end for a surprise!
If the title wasn't any clearer, yes, Amanda Waller is aiming a fully loaded Suicide Squad at none other than the Justice League. In addition to Harley Quinn, featured squad members are King Shark, Deadshot, and Captain Boomerang (with possibly more to come). It will be fascinating to learn the turn of events that leads to this "impossible" premise.
Rocksteady has already proven their merit with the wildly popular Batman: Arkham franchise. The most recent installment, Batman: Arkham Origins (developed by WB Games Montreal), teased a Suicide Squad game, and Rocksteady intends to build on the Arkham foundation with Suicide Squad: Kill the Justice League.
According to studio co-founder and the game's creative director Sefton Hill, the story is absolutely going to be a continuation of the Arkham universe. (I'm sure we can expect some fun Easter eggs and tie-ins!) Hill notes that Rocksteady chose DC and the Suicide Squad for a character-driven game. The "fusing of flawed characters" taking on "beloved heroes" is what he says energized the creative team.
"Suicide Squad naturally lends itself to this," Hill said. "Magic comes from putting the characters into impossible situations . . . and letting that premise live and breathe."
As featured in the trailer, the art style and animation seem to be within the same vein as the Batman: Arkham games, but tuned more characteristically for the Suicide Squad.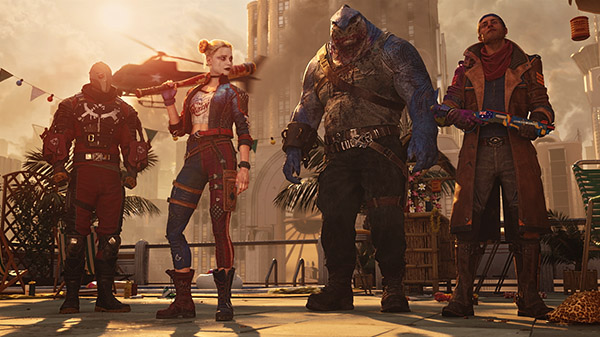 "But what about the gameplay?" host Arnett asks. And Hill delivers.
Here's what we know so far:
1–4-player co-op.

Single players will have their squad filled out by bots, or four people can play in multiplayer mode. The "feel of a whole squad" is a crucial element.
The whole game is playable in single or multiplayer.
Single players will be able to switch their character at will.
Known playable characters: Harley Quinn, Deadshot, King Shark, Captain Boomerang.

Hybrid empowerment and gunplay.

All the characters have a sense of combination to their skills, whether combining superpower with weapon, melee with ranged, etc.
Compared to the Batman: Arkham series, "move sets are richer and require more skill to master."
"Spectrum of possibilities for the players."

Metropolis is an "open world, a love letter to DC fans."

The city is built on foundations the developer learned from Gotham.
It's meant to feel truly alive, engaging, and accessible.
This is just the tip of the iceberg, and it seems we should all strap ourselves in for a rip-roarin' time!
Suicide Squad: Kill the Justice League is set to release in 2022 on Xbox Series X, PlayStation 5, and PC.
For updates or more videogame news, stay tuned to The Cultured Nerd!