Rocksteady Is Reportedly Developing a Suicide Squad Game, along with a Rumored Title for WB Games Montreal's Upcoming Batman Game
Rocksteady is reportedly in the process of developing a videogame based on DC Comic's Suicide Squad.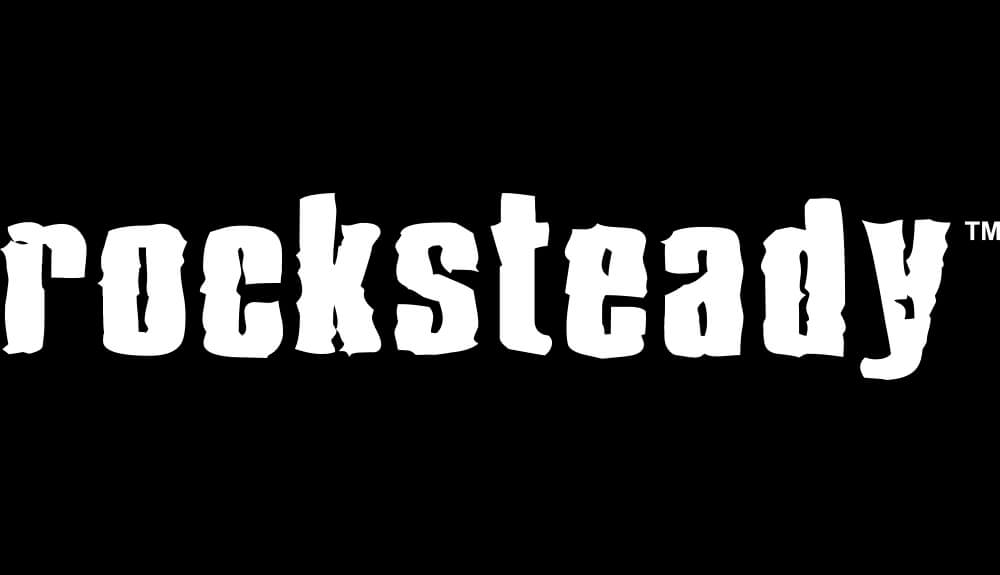 If you were a fan of the Batman: Arkham videogames, then you're probably in for some good news. According to a report by Eurogamer, and a few leaked domain registrations, Rocksteady is currently developing a Suicide Squad video game. Also, the domain registrations show something called "Gotham Knights," which many suspect to be the Batman game WB Games Montreal has been teasing for quite some time.
Yesterday, a user on ResetEra, DriftingOrbit, shared some interesting domains that were registered, and they seemingly tease upcoming videogame titles. There have been previous rumors of a Suicide Squad game being cancelled by WB Games Montreal; even though the game being canceled was just a rumor, it seems Rocksteady was ready and available to bring the game to life. The speculated title for the game is "Suicide Squad Kill The Justice League." For those that don't know, Rocksteady is the gaming studio responsible for the Batman: Arkham series.
With a potential Suicide Squad game in good hands, there is another game being talked about: "Gotham Knights." This is the rumored title of an upcoming game by WB Games Montreal and is also expected to the new Batman game they've been teasing. According to Eurogamer, WB Interactive were the ones that registered the domains and fans believe their new game will include The Court of Owls as the game's villain.
You can find screenshots of the domains below: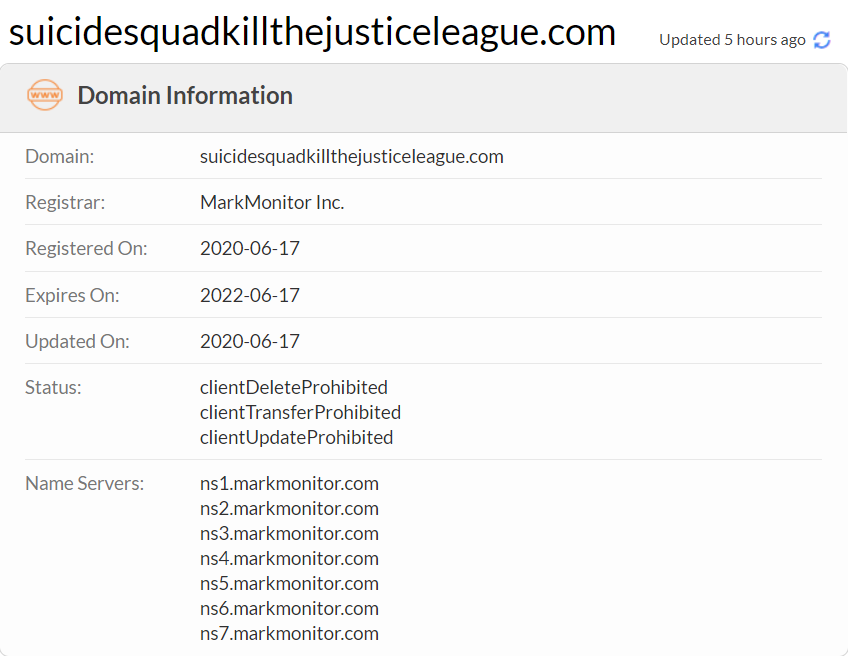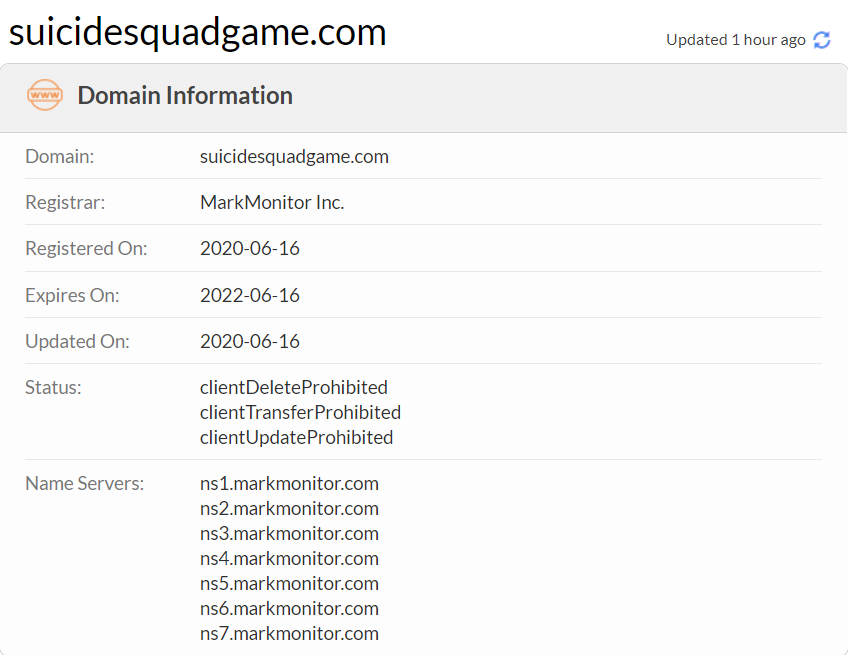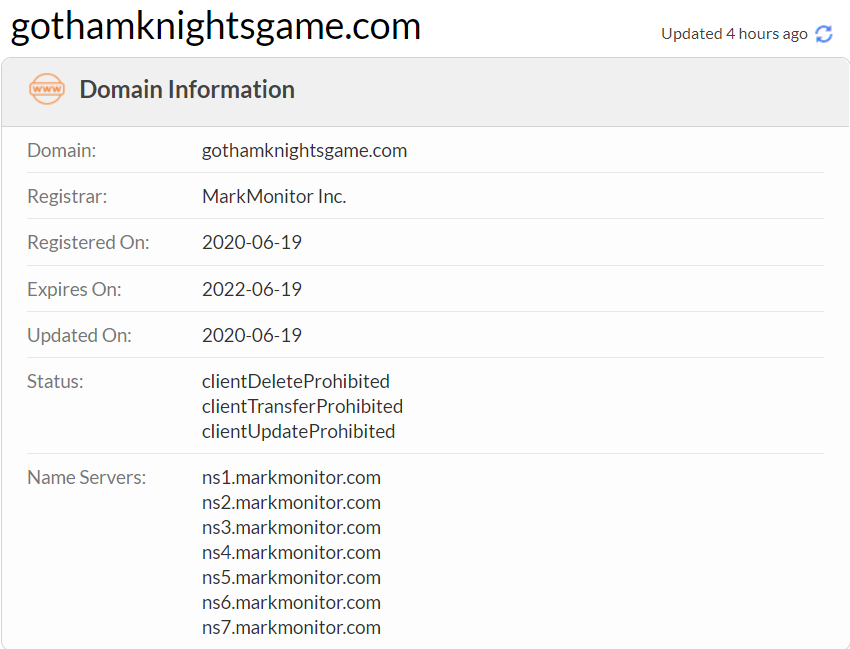 Even though there is nothing concrete about any of the games, fans can hope for some type of announcement when DC Comics hosts their 24-hour livestream, DC FanDome, on August 22nd. Both games are expected to be announced. Also during the livestream, Warner Bros. will be talking about upcoming movies,TV shows, video games and of course, comics. For more info about the 24-hour livestream, click here.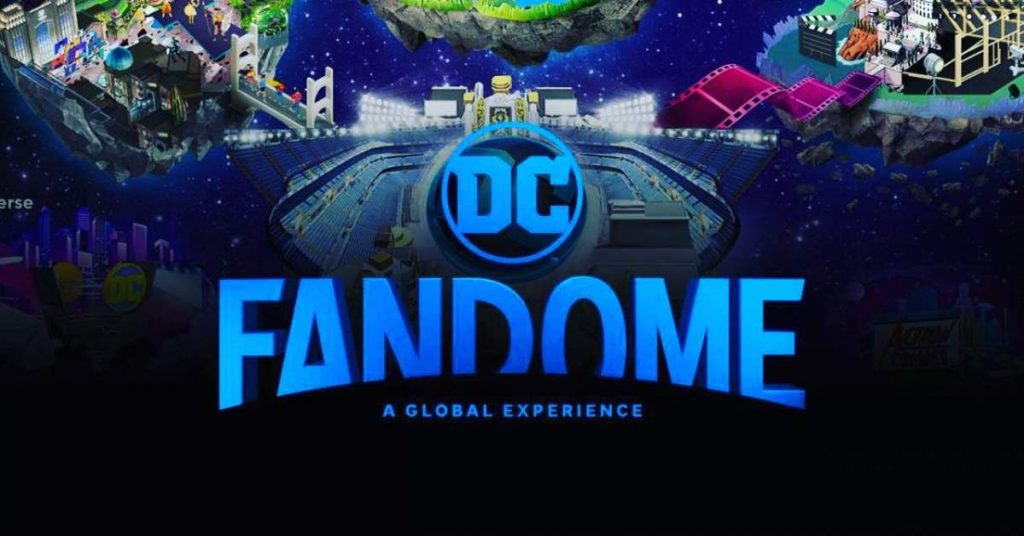 Are you excited for these upcoming video games? If so, which one are you looking forward to the most? Let us know in the comments!
Sources: IGN, Eurogamer, and Comicbook.com