'Black Adam' Will Begin Production This April In Georgia
Black Adam producer Hiram Garcia has confirmed that filming will begin this April in Georgia. He also talks about the JSA and Dwayne Johnson's costume tests.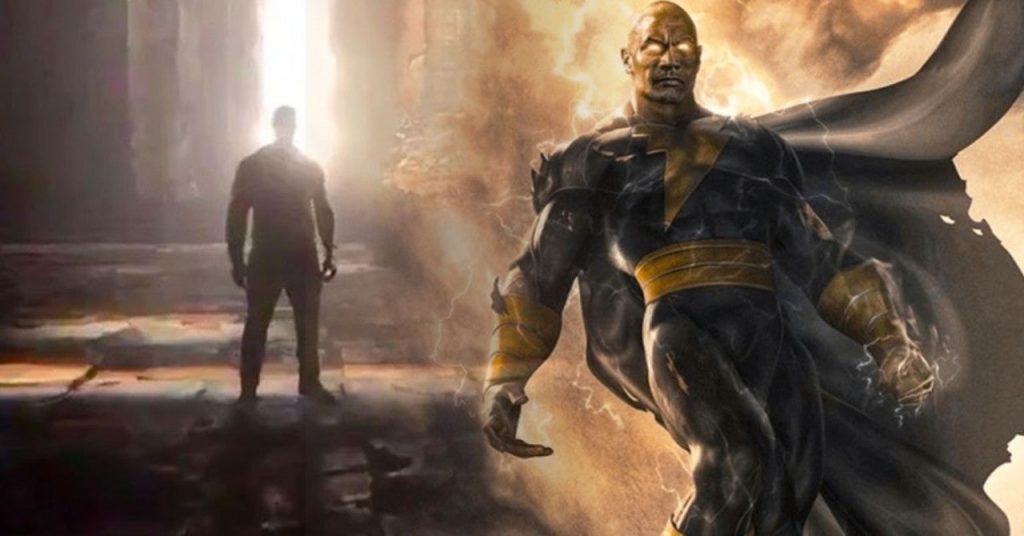 Black Adam has been a dream project with many years in the making for DC Films and for Dwayne "The Rock" Johnson, who stars as the fan favorite anti-hero. Johnson was cast for the role all the way back in 2014 with speculation that he was going to appear in 2019's Shazam! alongside Zachary Levi. Nonetheless, it was later revealed that Black Adam would have his own feature film directed by Jungle Cruise's Jaume Collet-Serra. The film will be produced by Johnson's Seven Bucks Production.
Last year, it was being reported that production was expected to begin early 2021, but now Black Adam producer and Seven Bucks' President of Production, Hiram Garcia, has confirmed that filming will begin in April in Georgia.
Garcia stated the following in an interview with ComicBook:
"We're getting started soon, you know actually, we begin filming in April, we'll be in Georgia, home away from home. We're really excited man, we have everything is ramped up, we're so fired up for this."
The beginning of production was rescheduled due to the COVID-19 pandemic. The pandemic has also made the film delay its release away from its original date, December 22, 2021. Nevertheless, Johnson and his fellow producers are excited to start working on the film which is now confirmed to include the Justice Society of America with Aldis Hodge as Hawkman and Noah Centineo as Atom Smasher, among others. Doctor Fate is set to appear but the role hasn't been officially filled by an actor. Garcia commented the following about the enthusiasm surrounding the project:
"Obviously, you know how passionate we are about this project. This is very special to us, and you know, not only Black Adam, but JSA, and all these characters we're introducing to the world and, what we want to do with it, we're just… Look, we were supposed to have been filming last year. COVID, like it delayed everyone, it kinda got in the way, but we're happy we're able to pause, regroup, and now we're going to be getting going, and by April we'll be shooting and on track to bring this thing home".
"You know how much I love this project and from conceptualizing to you know, figuring out what our statues are going to be so I can have them behind me, to all the fun stuff that comes to the universe we're making. We have such high ambitions and such high hopes for this and we just really can't wait to make the fans proud."
Garcia confirmed that they have seen Johnson in the costume through Zoom calls. After the initial costume tests he knew that Johnson was born for the role:
"The guy's a walking superhero right, and if there was ever anyone born to play a character, it's him. We've been developing Black Adam who knows how many… I feel like it's been close to like a decade at this point we've been talking about this and on it and you see him in that and you're like, 'That's him, that's why we've been waiting, that's why we've been working so hard to make this happen.' This guy is Black Adam and he is going to change the DC Universe buddy. He's gonna change that thing."
Johnson, faithful to his social media presence, has been very active in his Instagram giving updates on his workout routine and diet. He has stated multiple times how he wants to "raise the bar" and get in the best shape of his life for this film.
Black Adam stars Dwayne Johnson, Aldis Hodge, Noah Centineo, Sarah Shahi, Marwan Kenzari, and Quintessa Swindell. The film will be produced by Johnson, Hiram Garcia, Beau Flynn, Dany Garcia, and Scott Sheldon.
Black Adam still has no release date.
What are you excited to see in Black Adam? Comment below and stay tuned to The Cultured Nerd for more updates.
[Source]: ComicBook