Emerald Fennell Will Write 'Zatanna' For DC Films
Promising Young Woman's director, Emerald Fennell has been tapped to write the screenplay for DC Films' Zatanna.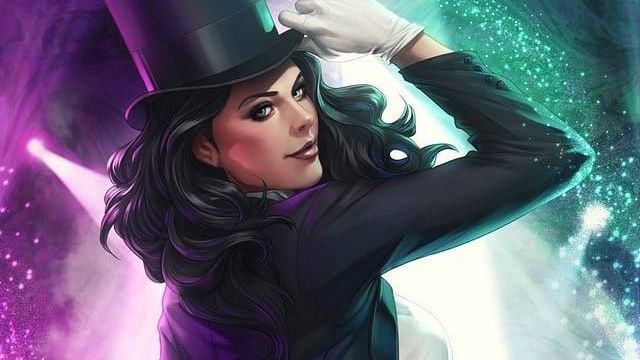 Emerald Fennell is one of the most promising up and coming female writers/directors. She just had a breakout year with her film, Promising Young Woman, which has been a strong contender during this awards season. Fennell, an Oscar-nominated director this year, has been tapped by DC Films to write the screenplay for the upcoming Zatanna feature film.
Reported by Variety, Fennell will be in charge of adapting the story of another female vigilante/heroine for the big screen. This film is intended to be released theatrically with J.J. Abrams' Bad Robot producing through their deal with WarnerMedia. Part of Abrams' partnership includes the planned Justice League Dark series for HBO Max. The series is still in development and its production status is unknown, especially after the incredible success of Zack Snyder's Justice League and the fans wishes for the Snyderverse to be restored in the streaming service. Nonetheless, the uncertainty of JLD has found some stability with the announcement of Fennell writing Zatanna since it can be expected for the film to tie into the series.
The report does not specify if Fennell will be directing, but it would be a smart choice and it would not come as a surprise after the success of Promising Young Woman. Her feature directorial debut has earned five Academy Award nominations, including Best Picture, Director, Screenplay and actress for Carey Mulligan, the movie has also received several nods from the Golden Globes, BAFTA, Directors Guild of America and the Writers Guild.
Zatanna, created by Gardner Fox and Murphy Anderson, is one of the most beloved characters in the DC Comics. The magician is one of the most powerful sorcerers in the DC Universe. The upcoming DC Extended Universe installment will be her first franchise appearance. The role has not been cast yet, despite rumors of Emilia Clarke eyed as a top choice for the Justice League Dark series.
The film has no release date as of yet.
Are you excited for the Zatanna's story to be developed by Emerald Fennell? What did you think of Promising Young Woman? Comment below and stay tuned to The Cultured Nerd for more updates.
[Source]: Variety