Michael Keaton Gives "Uncertain" Update On His Return As Batman For 'The Flash'
Michael Keaton states that his return as Batman in 2022's The Flash remains as a "we'll see what happens".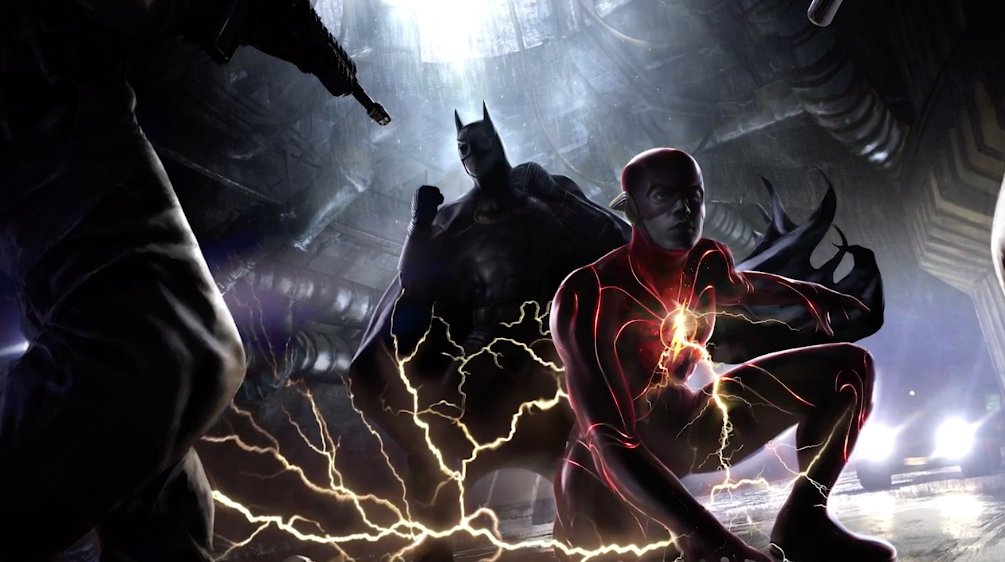 At the beginning of last year, fans couldn't even imagine two things. One, that Zack Snyder's Justice League would be released on HBO Max to extreme success, and two, that Michael Keaton would return as Batman for a project. The first thing did happen, and the second thing remains at a "we'll see what happens", according to the actor.
Back in June, it was reported that Keaton would return as Batman for Andy Muschietti's The Flash, starring Ezra Miller who will be reprising his role as Barry Allen. Alongside Keaton, it was confirmed that Ben Affleck would also return as the caped crusader. Both would have a "substantial" role, according to Muschietti, in a story that involved Flash traveling into the multiverse. Inspired by the Flashpoint Paradox comic book, Michael Keaton's Batman would have served as mentor for Barry Allen and potentially other characters. Nonetheless, it seems that this idea could be far from certain.
In a recent interview with Deadline, Michael Keaton discussed how he is not sure if he will return as Batman since he has been busy with other projects:
"I am needing a minute to think about it because I'm so fortunate and blessed, I got so much going on now. I'm really into work right now. I don't know why, but I am, and so, yeah, I mean, you know, to tell you the truth, somewhere on my iPad is an iteration of the whole Flash thing that I haven't had time yet… I called them and said, I have to be honest with you. I can't look at anything right now. I'm so deep into this thing I'm doing [Hulu series Dopesick]. Also, I'm prepping a thing I'm producing and getting ready to do down the road in the fall that I'll be in, and I feel responsible to that."

"So, yeah, there is that. I'm not being cute or coy. If I talked about [Batman], I'll be just bullsh-tting you. I don't really know. I have to look at the last draft."
It wouldn't be a bold statement to note that this sounds as he is playing coy and just giving PR-friendly responses, even if he said he is not being coy. When asked to dive into more specifics about his involvement with the project, he talked about his concern regarding the status of the COVID-19 pandemic in the U.K, where The Flash is expected to begin production in late April at Warner Bros. Studios, Leavesden:
"I'm more concerned. I keep my eye more on the COVID situation in the UK than anything. That will determine everything, and so that's why I'm living outside the city here on 17 acres, staying away from everybody, because the COVID thing has got me really concerned. So, that's my first thing about all projects. I look at it and go, is this thing going to kill me, literally? And you know, if it doesn't, then we talk."

"I'm going to see what happens here. This is going to be kind of fun. We'll see what happens. I think it's kind of a drag we're talking about it, and I'm like, do you really know what the hell you're talking about? I mean, I could bullsh-t you, but … Once I go, I don't know, are we going this or not? They say, yeah, we're doing it. Then I go, okay, now I'm going to overthink it, but until then, I don't want to think about it."
As for his approach to his Batman return, Keaton stated:
"You want to say, like Joe Pesci from My Cousin Vinny… It's a thing, but it's not a thing."
If Keaton were to return to the role in 2022, that would mark 30 years since he last donned the cape and cowl for 1992's Batman Returns. Before that, he debuted the character in 1989's Batman. Both films were directed by Tim Burton.
The Flash currently stars Ezra Miller, Ben Affleck, Kiersey Clemons as Iris West, Maribel Verdu as Nora Allen, Sasha Calle as Supergirl, and (possibly) Michael Keaton. Billy Crudup and Ray Fisher were meant to appear as Henry Allen and Victor Stone/Cyborg, but that is not the case for respective reasons. Crudup's schedule would not allow it and Fisher was inexplicably written out of the script.
The Flash is set to speed into theaters on November 4, 2022.
Do you think Michael Keaton is teasing about his involvement with the film and playing coy? Or do you think he is genuinely uncertain about his return as Batman? Comment below and stay tuned to The Cultured Nerd for more updates.
[Source]: ComicBook