HBO MAX Series From J.J. Abrams Focusing on Zatanna And John Constantine Rumored To Be In The Works
A while back , it was reported that J.J. Abrams producing company , Bad Robot, would be producing several Justice League Dark-centric projects exclusively for Warner Bros. streaming platform, HBO Max. We now may know what Justice Dark characters will be getting their respective series first.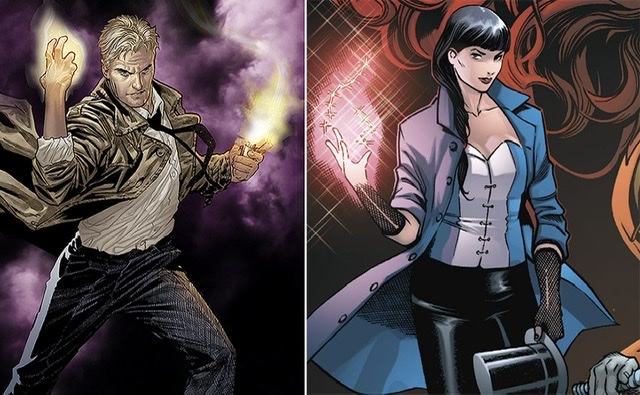 Earlier this year, it was reported that former Cloverfield / Star Trek / Star Wars director J.J. Abram's production company, Bad Robot, signed a multi-year deal with Warner Media. This agreement would reportedly result in the production company producing multiple Justice League Dark-centric spinoffs intended for both the big and small screen. If a new report is to be believed, we now have an idea of what specific Justice League Dark characters will be getting their own projects.
The news can be found near the end of a report focusing on John Cena and James Gunn's upcoming Peacemaker HBO Max series from The Hollywood Reporter and it reveals that John Constantine and Zatanna are the first Justice League Dark members to receive their own series exclusively on HBO Max.

"Mega producer J.J. Abrams has pitched a tent in the Justice League Dark territory of the DC Universe, working on supernatural shows featuring Constantine and Zatanna, among others."

Borys Kit on the expansion of DC content through HBO Max. Via The Hollywood Reporter.
The Justice League Dark team was only recently introduced into the comic book world back in 2011 and it allowed DC to focused on more of the supernatural elements found within the DC Universe. John Constantine and Zatanna have long been fan favorite members of the team, and at times have even been portrayed as each other's lovers. John Constantine is an extremely powerful sorcerer and has had the opportunity to be defined in live action media by two different iterations of the character: Keanu Reeves' 2005 Constantine and more recently, by Matt Ryan in the CW's "Arrowverse". Zatanna on the other hand has not been granted the opportunity to grace the big screen just yet, but she's genuinely feared as one of the most powerful magic users on the planet and the mortal plane itself. Both characters have also been recently portrayed in the immensely popular DC animated movie universe, appearing in critically acclaimed feature films such as Justice League Dark and Justice League Dark: Apokolips War.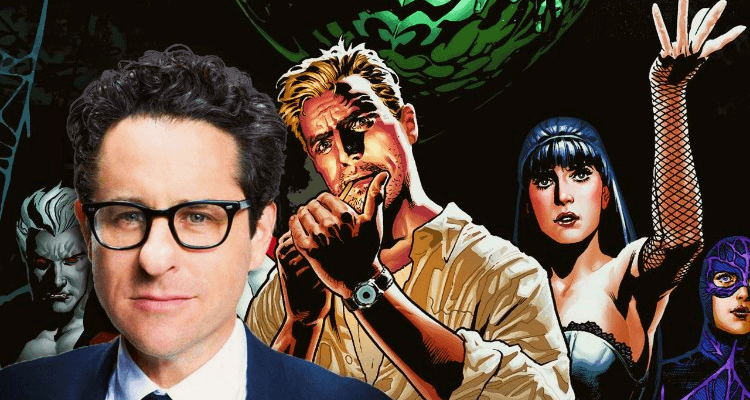 At the time of the Justice League Dark spinoffs announcement, former HBO Max's Chief Content Officer Kevin Reilly commented on the excitement behind the deal with Abrams and his production company.
"What could be better than an original J.J. idea and then Warner Bros. letting them loose on iconic IP from Stephen King and the DC Universe and to provide more must-have programming on HBO Max."

Former HBO Max's Chief Content Officer Kevin Reilly. Via the The Hollywood Reporter.
While official casting / plot details on both upcoming HBO Max series are next to impossible to find, past rumors have indicated that former Constantine actor Keanu Reeves would "love" to reprise the role one day. On the flip side, it was recently revealed that Warner Bros. was strongly considering Game of Thrones star Emilia Clarke to portray one of the most powerful sorceresses in DC Comics lure.
Beyond Zatanna and John Constantine, it's widely believed that other key pillars of the Justice League Dark team in the comics such as Etrigan the Demon, Swamp Thing, and Deadman will also be receiving a combination of either a full length feature film or a limited series for each respective character developed exclusively for HBO Max.
Nonetheless, it's seems that HBO Max has provided DC / Warner Bros. a perfect platform to expand their DC Universe, and this expansion will begin with J.J.Abrams taking charge on Justice League Dark characters; John Constantine and Zatanna. These two series aren't the only projects generating buzz amongst the DC fandom, as other projects such as Zack Snyder's Justice League, Matt Reeves' The Batman spin-off series focusing on the Gotham City Police Department, and many more will have fans eager to stream DC content exclusive to HBO Max in the very near future.
Are you guys excited for the HBO Max limited series focusing on Zatanna and John Constantine? What other Justice League Dark characters would you like to see get their project? As always sound off in the comment section below and and be sure to stay tuned in right here for all the latest breaking news surrounding every up and coming DC project coming to HBO Max.