Joe Manganiello Reveals New Details About Ben Affleck's Batman Project, His Unmade Deathstroke Film, And New Look For 'Zack Snyder's Justice League'.
Joe Manganiello' reveals new details of Ben Affleck's 'The Batman' plot, his unmade Deathstroke film, his new look, and how he was almost Raimi's Spider-Man.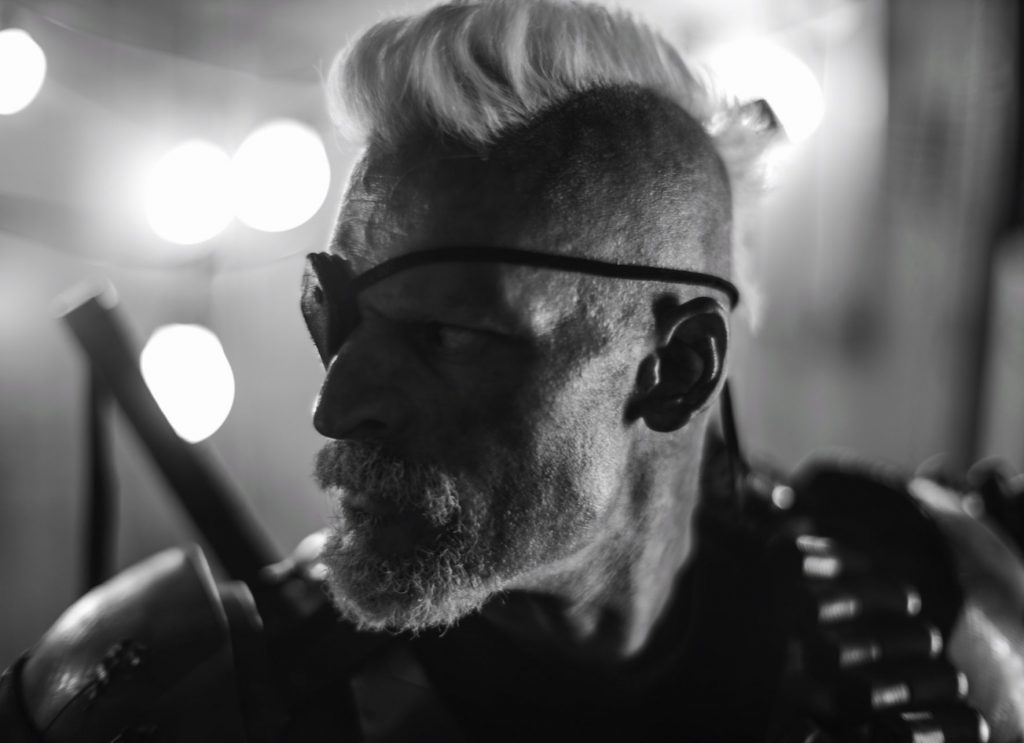 While promoting his new film, Archenemy, Joe Manganiello once again discussed and revealed new details about his iteration of Deathstroke within the DC Extended Universe. During his interview with Yahoo Entertainment, the 43-year old actor spoke about Slade Wilson's involvement in Ben Affleck's The Batman, the plans for his unmade-solo film, and his new look for the upcoming Zack Snyder's Justice League.
When asked about the original plans for Ben Affleck's Batman project, Manganiello described the original pitch for the film that was planned after Batman v Superman: Dawn of Justice and Justice League. Affleck was committed to direct and co-write the project, and it would have been heavily influenced by the style of David Fincher. Affleck starred in Fincher's Gone Girl, but the biggest inspiration was taken from 1997's The Game, starring Michael Douglas.
The original story, according to the report by Yahoo Entertainment, would have had Deathstroke systematically crafting "a demolition job on Bruce Wayne's life, destroying his public status as Gotham City's leading citizen and his private existence as its Caped Crusader". Manganiello stated the following:
"There were similarities to The Game. It was a really dark story in which Deathstroke was like a shark or a horror movie villain that was dismantling Bruce's life from the inside out. It was this systemic thing: He killed everyone close to Bruce and destroyed his life to try and make him suffer because he felt that Bruce was responsible for something that happened to him. It was really cool, really dark and really hard. I was very excited for it".

Joe Manganiello on Ben Affleck's The Batman.
Ben Affleck, who portrayed the title character in 2003's Daredevil, was also keen on using Frank Miller's Daredevil: Born Again arc from the comics as an inspiration for the film. The comic was slightly adapted during the third season of Netflix's Daredevil.
Several months ago, Manganiello opened up about his original post credit sequence of Justice League. During this interview, he went on to reassure that Zack Snyder's original plan was for the post-credit scene to lead into Ben Affleck's The Batman. Nonetheless, after Affleck stepped down from directing the project and Joss Whedon replaced Snyder, the scene completely changed. The theatrical cut of Justice League went through an excruciating period of additional photography and post-production. For this scene, Manganiello was unaware of the change because only Jesse Eisenberg's Lex Luthor was involved in the reshoots. His new dialogue and editing of Deathstroke's reactions made up the following scene:
"I thought that scene was gone, but [producer] Jon Berg called me up and said, 'We've reworked the scene and put it back in. I was as surprised as anybody! They reshot all of Jesse's dialogue to tease Justice League Part 2, which was going to be about the Injustice League. All of that dialogue was about Batman originally, and it was changed to lines like 'Shouldn't we have a league of our own?'"

Joe Manganiello on the reshoot of his post-credit scene for Justice League.
Snyder's original plan has always been to incorporate Darkseid as the main antagonist for the future of the franchise. Nonetheless, after the disappointing critical and commercial reception of the theatrical version of Justice League, the rise of the Injustice League and the Fincher-esque Batman film were all abandoned, amongst other projects.
Manganiello recalled his shelved Deathstroke solo-film with director Gareth Evans:
"I worked with an Oscar-nominated writer on that treatment, and it was one of those projects that got canceled during that period. There were maybe seven different Deathstroke projects that all didn't happen over the course of four years. It's one of those funny things in Hollywood and in life where you've just got to let it go."

Joe Manganiello on his shelved Deathstroke projects.
Nevertheless, fans can be hopeful to see more of Slade Wilson as his presence was confirmed for the additional photography of Zack Snyder's Justice League.
Manganiello explained how Snyder contacted him for the reshoots, as well as how his character's new look is based on the vision he had for his standalone film:
"Zack called me one day and asked, 'How'd you like to do it again?' So I said, 'Sure, man, I'll be there.' And he told me, 'OK, we're getting your armor out of storage in England, and we're going to fly it over here. Is there anything you want to do differently?' Some of those elements I snuck into this round. The greatest warriors are the ones who walk into battle already dead or assuming that they're going to die — they're looking for someone who could actually kill them. There's almost an excitement around that, like 'Is today going to be the day?' So there was a climatic moment in my standalone story where I wanted Slade to shave his head into this war-like Mohawk knowing that he was going off to his own death. I said to Zack, 'I always envisioned him with a big white Mohawk,' and he was totally down for it."

Joe Manganiello on JL's reshoots and his new look.
As the Snyder Cut is set to revindicate many characters and their story arcs, including Jared Leto's Joker, Manganiello remains hopeful that he can one day revive his standalone script or participate in future projects:
"Hopefully this will reinvigorate interest from the fans as far as wanting to see this version of the character get told. We landed on an origin story that everyone I've ever pitched it to has gone crazy for. There's been so many versions of this character over the years, and I just wanted to put my own stink on him."

Joe Manganiello remains hopeful for Deathstroke's DCEU future.
In the interview, he goes on to talk about how his character in Archenemy is inspired by comic books like Frank Miller's The Dark Knight Returns, and how the action-packed film can also serve as a character study of the morals and psyche of his iteration of Max Mist. He also jokingly told the story of how he originally auditioned for the role of Peter Parker in Sam Raimi's Spider-Man, but he was always prepared to be Flash Thompson.
You can check out the trailer for Archenemy below:
Archenemy will be released in theaters, digital, and VOD on December 11, 2020.
Manganiello will reteam with Snyder for Netflix's anime series, Army of the Dead: Lost Vegas . Zack Snyder's Justice League will unite fans across the world in 2021, only on HBO Max.
Are you excited to see more of Deathstroke in future DC projects? In what films/series would you want Manganiello's Slade Wilson to appear? Sound off in the comments below, and stay tuned to The Cultured Nerd for more updates.
[Source]: Yahoo Entertainment