Michelle Pfeiffer Confirms Janet Van Dyne's Return In 'Ant-Man 3' And Reveals When Shooting Is Expected To Begin
Janet Van Dyne was a key player in Ant-Man and The Wasp, and now the actress behind the original Wasp has confirmed her return for Ant-Man 3.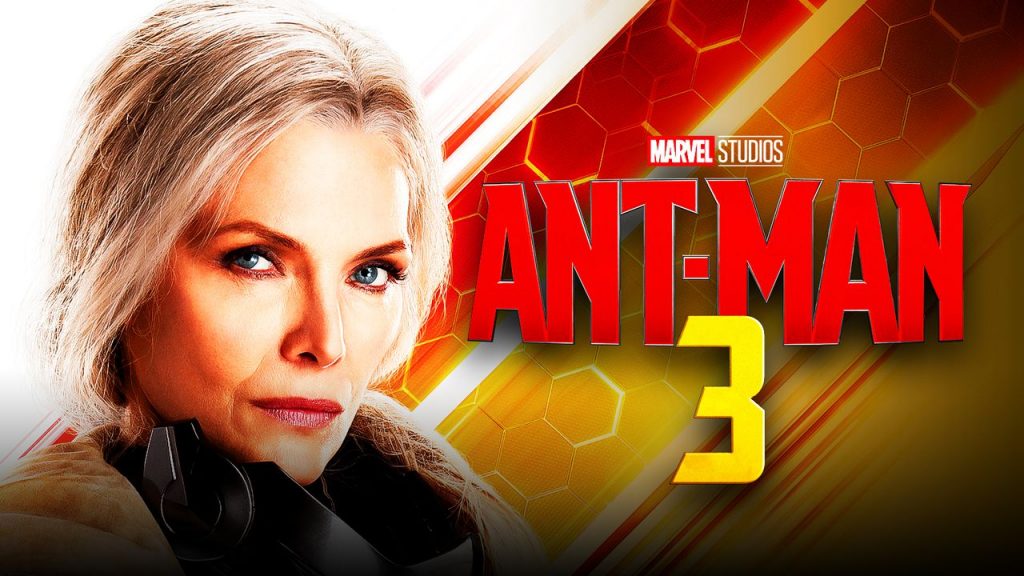 With all the latest news seemingly surrounding Marvel Studio's Disney+ shows and their high profile projects such as the third Spider-Man film and Doctor Strange in the Multiverse of Madness, it's sometimes easy to forget some already established properties within the Marvel Cinematic Universe, such as Ant-Man, are nearing the close of it's own respective story. While news surrounding the untitled threequel has been scarce, it's widely expected that Paul Rudd's Scott Lang/Ant-Man, Evangeline Lilly's Hope Van Dyne/Wasp, and Michael Douglas's Hank Pym will return to reprise their roles. Now, another cast member, this time from Ant-Man and the Wasp has confirmed their return to the MCU: Michelle Pfeiffer's Janet Van Dyne.
While appearing on the Ladies First Podcast with Laura Brown, Pfeiffer confirmed that Janet Van Dyne is set to return for Ant-Man 3.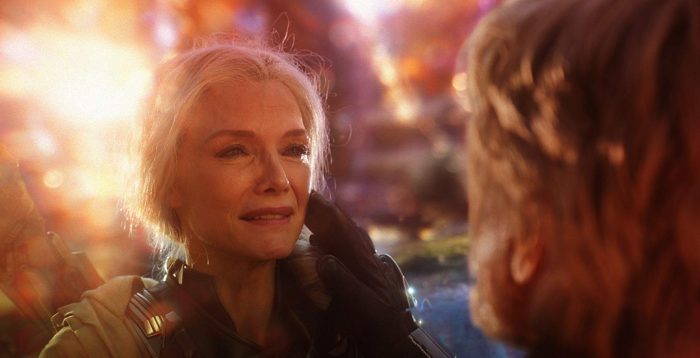 This news may not be overly surprising for fans due to the fact that Ant-Man and the Wasp largely revolved on rescuing Janet Van Dyne from the Quantum Realm. While Pfeiffer doesn't reveal the extent of her role in the upcoming film, but with Ant-Man and The Wasp revealing that Janet having acquired a set of "quantum powers" due to the extended time period she spent in the Quantum Realm, it will certainly be interesting to see moving forward if her newfound powers will be a focal point within Ant-Man 3's plot narrative. In addition to revealing her return, the actress also revealed that she believes production on Ant-Man 3 will commence in the spring of next year. Barring a setback during the ongoing COVID-19 pandemic, a spring 2021 production sets the film to be on track for a release sometime in 2022. With the film set to introduce Lovecraft Country's Jonathan Majors as the time traveling, war monger Kang the Conqueror and rumors swirling that the highly anticipated threequel will introduce the MCU's version of the Young Avengers, Peyton Reed's Ant-Man 3 is shaping up to be one of the most important upcoming films in Marvel Studios' Phase 4.
In the meantime, you can check out Michelle Pfeiffer's spot on the Ladies First Podcast with Laura Brown down below.
British actress and singer Cynthia Erivo has been setting American stage and screen aflame since making her Broadway debut just five years ago. Since then she's racked up a Tony and a Grammy, as well as not one but two Academy Award nominations. Cynthia opens up to InStyle editor-in-chief Laura Brown about how she's staying level-headed on this express-train ride to fame. Learn more about your ad choices. Visit megaphone.fm/adchoices
Are you guys excited for Janet Van Dyne's return in Ant-Man 3? What other MCU characters (old & new) would you like to see in the highly anticipated threequel? As always sound off in the comment section below and remember to tune in right here at The Cultured Nerd for the latest breaking news surrounding Ant-Man 3.