"MORBIUS" Drops its First Official Trailer
Sony Pictures' long-delayed "Morbius" film finally has its trailer released.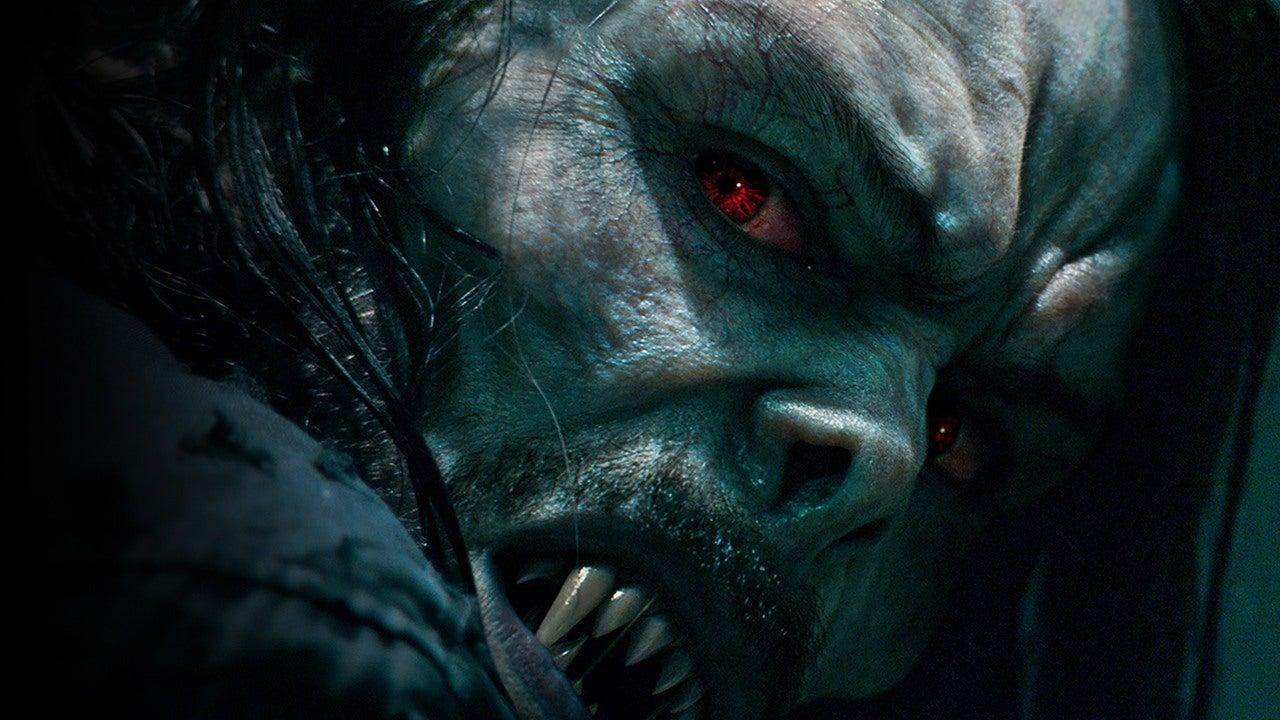 The first official trailer for MORBIUS was released earlier today by Sony Pictures. This is supposed to be the third film in Sony's shared Spider-Man Universe that was started with Venom. Initially slated for a July 2020 release, it had been repeatedly delayed to the COVID-19 pandemic. It is also to be noted that this film will the first to stream on Netflix US as part of Netflix's new deal with Sony.
The trailer opens with Dr. Morbius, as he is called, speaking about his illness and seemingly goes exploring some ancient ruins for a cure, and that's when things turn bat-shit crazy! Quite literally. And when he turns up two months later, he is cured and has obtained vampire-like traits. What happens next? Well be sure to check out the trailer above, it is pretty rad! The official synopsis for the movie reads as below –
Biochemist Michael Morbius tries to cure himself of a rare blood disease, but he inadvertently infects himself with a form of vampirism instead.

IMDB
While the film is supposed to be set in the world introduced by Venom, it does look to be purposefully ambiguous. In the image below, we see that Rhino and Black Cat teased, who were both introduced, albeit shortly used, in The Amazing Spider-Man universe, while the Daily Bugle print has the logo from the original trilogy from Sam Raimi. With all the rumors surrounding Spiderman: No Way Home, and the now confirmed post-credits scene from Venom: Let There Be Carnage, it sure looks like Morbius will follow suit.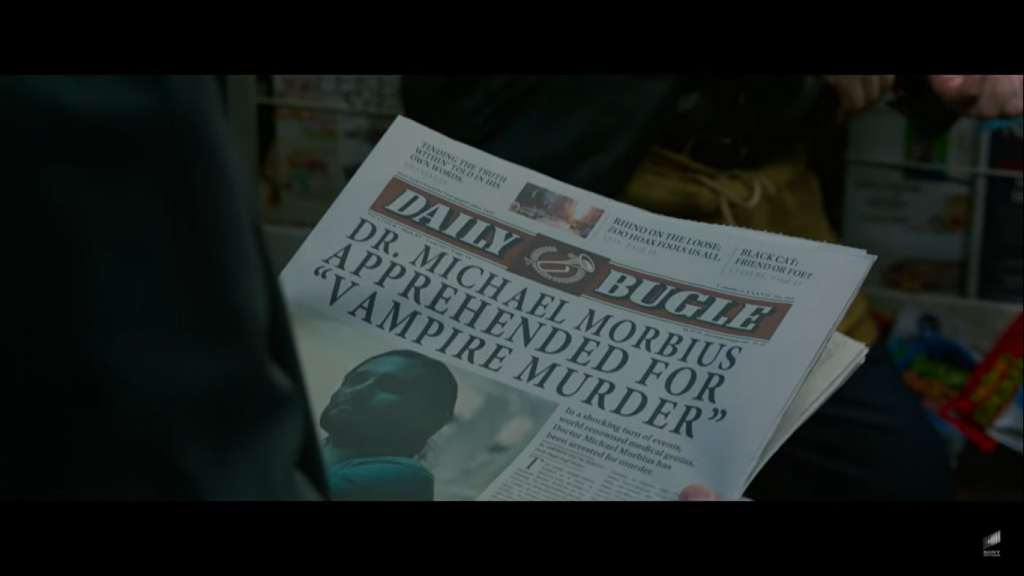 Morbius stars Jared Leto as the titular character, who is joined by Matt Smith, Karen Gillan, Adria Arjona, Jared Harris, Al Madrigal, and Tyrese Gibson. It is set to open on January 28, 2022, and is directed by Daniel Espinosa.
How do you think this plays out for the Spiderverse? Sound off below!