"Resident Evil" Film Reboot Reveals First Look at Characters
Monday, fans were a given a glimpse at the resident heroes of Raccoon City in the game series' latest film adaptation.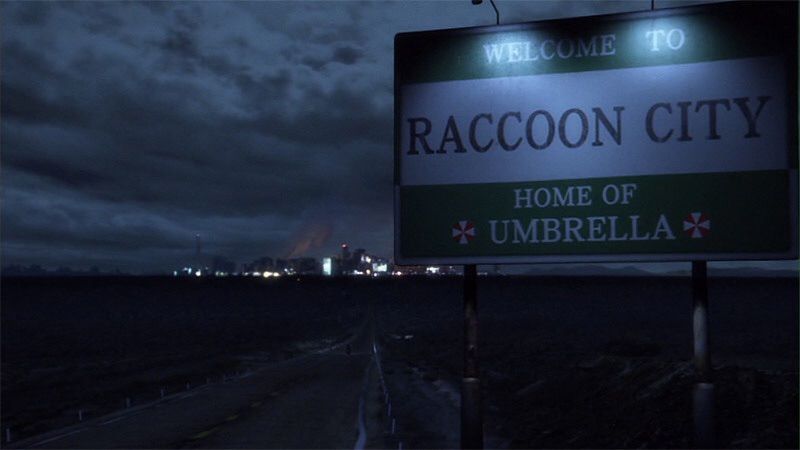 Resident Evil fan-favorites Jill Valentine, Chris Redfield, Claire Redfield, and Leon S. Kennedy were featured in the recently revealed first look images for Resident Evil: Welcome to Raccoon City.
In October, the film reboot and cast were officially announced. It was revealed that Special Tactics and Rescue Service (S.T.A.R.S.) members Jill Valentine and Chris Redfield would be played by Hannah John-Kamen and Robbie Amell, respectfully. It was also reported that that Avan Jogia would portray Leon Kennedy, a rookie cop for R.P.D., with the main cast rounded off with Kaya Scodelario as Claire Redield, sister of the aforementioned Chris. While little to no details were provided, it was clear that the film would take inspiration from the video game series' earlier installments, if the characters were any indication. The film is meant to chronicle the downfall of Raccoon City as ground zero of the notorious T-Virus.
On Tuesday, IGN officially gave fans a first look at the film's protagonists, which can be found below.
Depicted in the first image are Jogia's Leon S. Kennedy and Scodelario's Claire Redfield, both armed and donning outfits similar to their easily recognizable Resident Evil 2 appearances. The second image showcases a S.T.A.R.S. strike team, prominently featuring John-Kamen's Jill Valentine and Amell's Chris Redfield entering Spencer Mansion, an iconic location in the game series, found on the outskirts of Raccoon City. The third and final image shows Lisa Trevor, played by Marina Mazepa. She is a test subject of the Umbrella Corporation, a significant enemy throughout the series, and described as "terrifying but also tragic" by Johannes Roberts, director of the film.
Roberts had a lot to say about the reboot when he spoke to IGN, including the deviations some of the movie's character designs had from the games, citing that the point of his casting was "to find people who embodied the spirit and energy of the characters [he] wanted to portray." He also provided insight about the movie's faithfulness to the source material while also being its own entity and how this was achieved through collaboration with Resident Evil's game studio Capcom. Said Roberts:
"[Fans] wanted to see the iconic characters and locations and feel that the movie was more in line with the Resident Evil game world so that's really why we chose to go in that direction. We worked hand in hand with Capcom on this movie to the point that we actually got blueprints from them on the designs of the Spencer Mansion and Raccoon police station in order to recreate them as perfectly as we could."
Of course, Resident Evil is no stranger to the film industry. This year's reboot was preceded by a 6-film saga starring Milla Jovovich as original character Alice. Criticism for the series was mixed at best, though typically negative. However, the series spawned a $1.2 billion box office, making it the most profitable film series adapted from a video game.
Resident Evil: Welcome to Raccoon City hits theaters November 24.