Sony Releases First Official Trailer For 'Venom: Let There Be Carnage'
There's gonna be carnage with the new trailer for 'Venom: Let There Be Carnage'; on theaters September 24, 2021.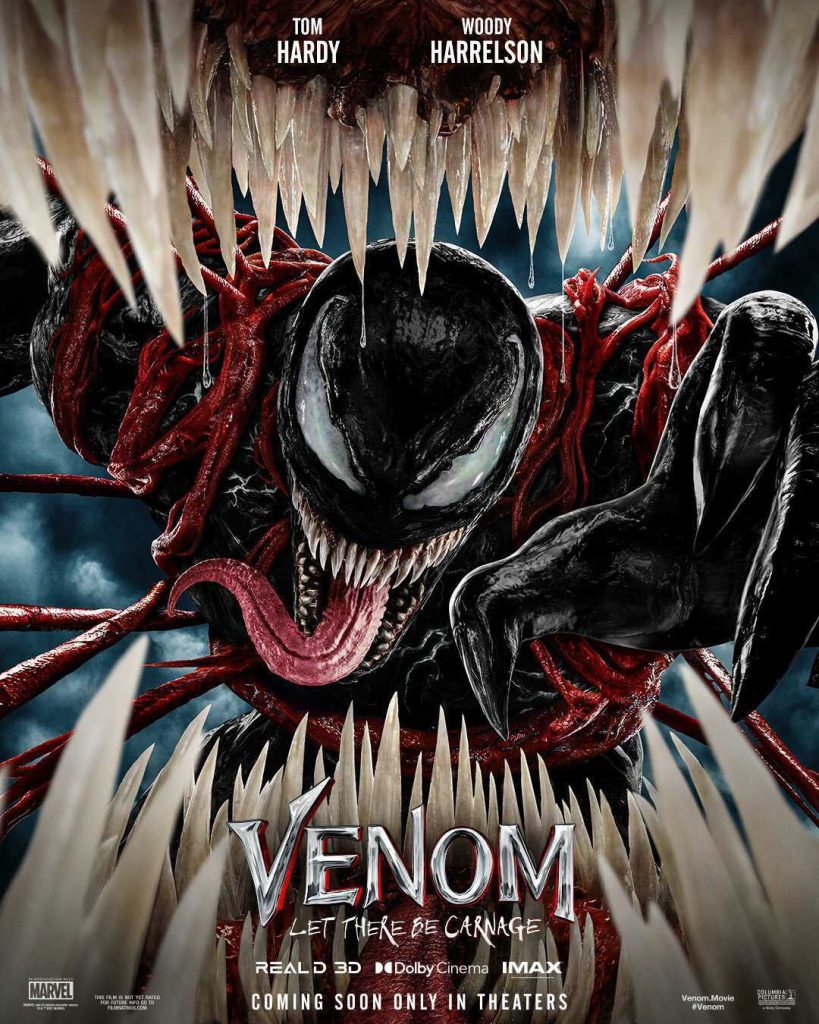 Early on Monday, Sony released the first official trailer for Venom: Let There Be Carnage with Tom Hardy returning as journalist Eddie Brock who has bonded with the alien symbiote, Venom. The trailer's initial tone is more comedic than anything with a buddy cop-like relationship between Brock and Venom as they adapt to co-existing in their new life. Nonetheless, what seemed overly comedic soon turns more sinister as serial killer Cletus Kasady, portrayed by Woody Harrelson, bonds with a symbiote and turns into Carnage.
Take a look for yourself with the official trailer below:
The trailer features several references to the comics, including the Ravencroft Institute, which nods to the wider cinematic universe Sony wants to carry. Another interesting scene is where Kasady becomes Carnage as it is unknown whether if he was being experimented on or if he had contact with the symbiote before and it finally awoke before he was about to be executed with a lethal injection. It could be the latter since the Marvel Comics page references the origins of Carnage as follows:
"Carnage after merging with the offspring of the alien symbiote called Venom during a prison breakout. … Since the alien symbiote adapts to the host's personality, the Carnage symbiote is affected by Kasady's insane mind and lust for destruction".
Venom: Let There Be Carnage is directed by Andy Serkis whose experience with voice and motion capture and great work directing Mowgli: Legend of the Jungle is an interesting factor towards the action sequences and performances. Once the director came on board, there was a struggle with reshoots and release delays due to the COVID-19 pandemic. Nonetheless, early last year fans got their first look at Harrelson's Kasady.
The film will be the second entry of the Sony Pictures Universe of Marvel Characters (SPUMC). Originally, Morbius, starring Jared Leto, was supposed to be released first but delays have caused it to move for a January 28, 2022 release.
Venom: Let There Be Carnage stars Tom Hardy, Woody Harrelson, Michelle Williams, Reid Scott, Stephen Graham, Peggy Lu as Mrs. Chen, and Naomie Harris as Shriek. It opens wide in theaters on September 24, 2021.
What did you think of the trailer? Comment below and stay tuned to The Cultured Nerd for more updates.
[Source]: Sony Pictures & Marvel