#ReleaseTheSchumacherCut: 'Batman Forever' Writer Akiva Goldsman Confirms He Has Recently Seen The Director's Cut & Expects A "Renaissance" For The Film
Batman Forever screenwriter, Akiva Goldsman, confirmed he has recently seen the darker, "Preview Cut: One" of the film ..#ReleaseTheSchumacherCut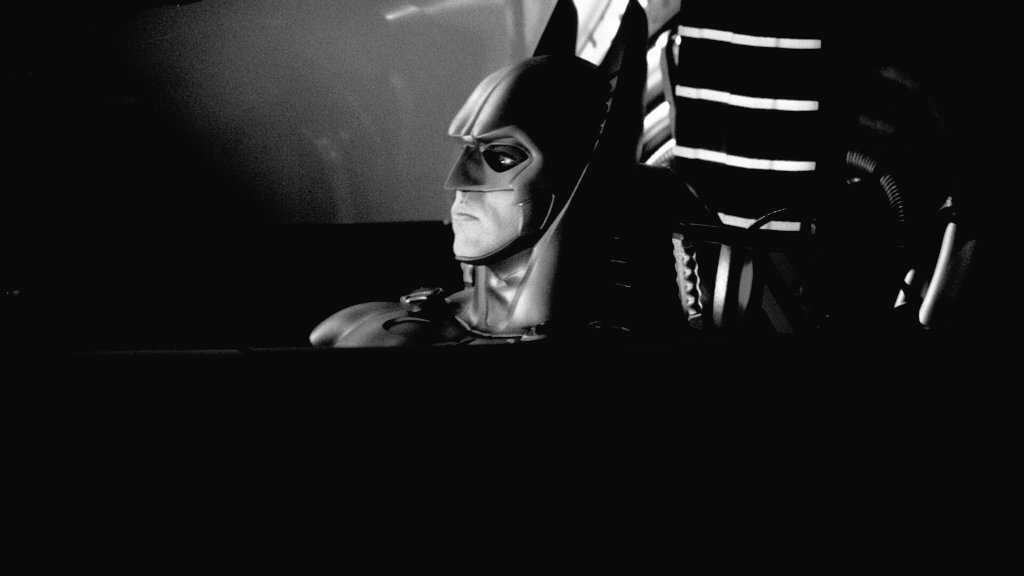 Batman Forever is a film with a huge story behind it. Tim Burton was supposed to direct the sequel to 1992's Batman Returns, titled Batman Continues, with Michael Keaton and Michelle Pfeiffer. There has been speculation that the film would include Billy Dee Williams as Harvey Dent, Marlon Wayans as Robin and even the possibility of Robin Williams as The Riddler. Nevertheless, Warner Bros. wanted to step aside from Burton's darker tone for something more appealing for the younger audiences.
They hired Joel Schumacher to direct the now-titled Batman Forever with Val Kilmer as Bruce Wayne/Batman, Chris O'Donnell as Dick Grayson/Robin, Tommy Lee Jones as Harvey Dent/Two-Face, Jim Carrey as Edward Nygma/The Riddler, and Nicole KIdman as Dr. Chase Meridian. The finished product was an interesting take on the character, more light-toned compared to its predecessors, but not as light as the following entry, Batman and Robin. Nonetheless, it seems that was not Schumacher's original vision.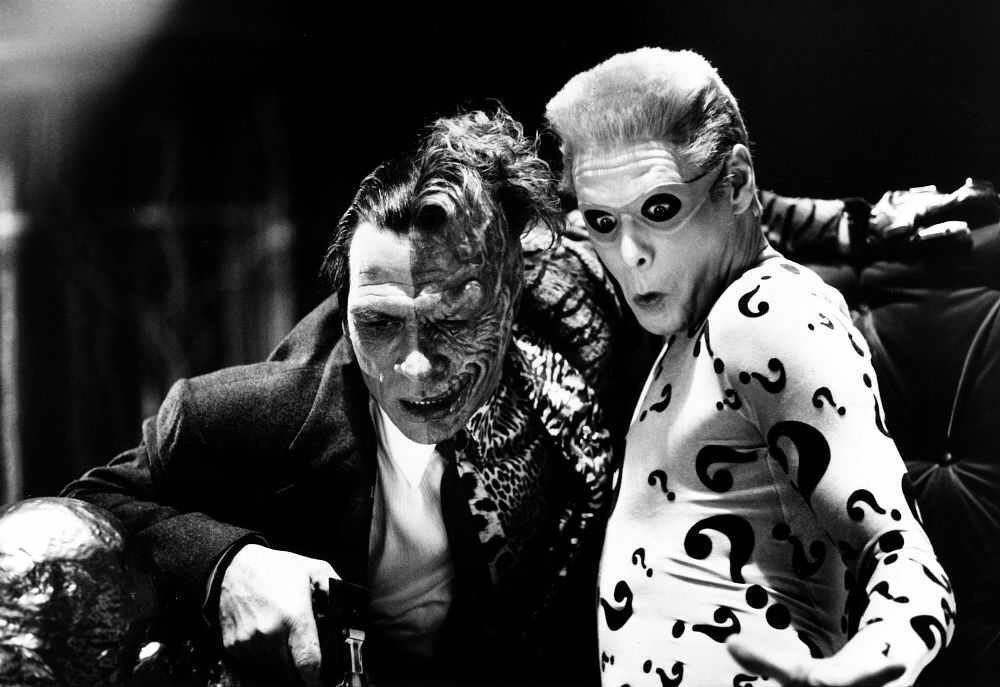 As the decades have gone by, there has been confirmation that the director's cut of the film does indeed exist. The film, with an speculated, almost-3 hour running time, has been labeled to be more darker and psychological, diving into Batman's traumas. In a recent YouTube interview with the Austin Film Festival, Batman Forever's screenwriter, Akiva Goldsman confirmed that he has recently seen the director's cut and that he believes the film will have a "renaissance". He hopes the film could be released.
You can check out what Goldsman stated about the "Preview Cut: 1″ of the film below: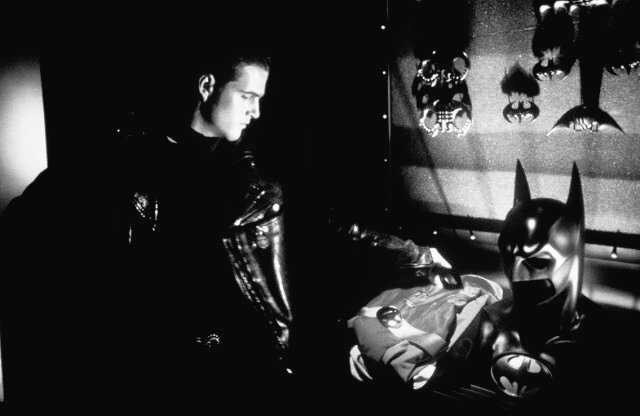 "By the way, Batman Forever still has a renaissance coming. I really am interested to see whether the original cut of Batman Forever comes out because I got to see it, recently, the very very first one, which was Preview Cut: One. It was really dark, it was a pretty psychological exploration of guilt and shame."

Akiva Goldsman
Fans have been wishing for the "Schumacher Cut" for some time now, and rumors were surfacing of the move being released when Val Kilmer appeared in last year's DC Fandome. Nevertheless, with HBO Max's constant search for content, this film could be interesting for comic book movie fans. Some deleted scenes of the film have made their way online like the following:
This year, DC Fandome returns on October 16, 2021. Should we expect any announcements on the film? We sure want it… #ReleaseTheSchumacherCut.
In the interview he also talks about what happened with Batman and Robin, his work on DC's Titans, and about the idea behind a Unforgiven-inspired Dark Knight Returns adaptation with Clint Eastwood (and he confirms Eastwood was under a deal with Warner Bros. for the project that was never made). He also gives his take on the impact of psychology and psychological naturalism in superhero movies. Goldsman also described the creative process behind A Beautiful Mind and A Time To Kill. You can check out the entire interview on screenwriting with Akiva Goldsman below:
Would you want to see the director's cut of Batman Forever?Comment below and stay tuned to The Cultured Nerd for more updates.
[Source]: RTSchumacherCut & Austin Film Festival