Tom Holland, Zendaya, and Jacob Batalon Share First Look At 'Spider-Man 3', Alongside Three Potential Titles
You're saying there is a multiverse…of titles? Tom Holland, Zendaya, and Jacob Batalon have revealed the first look at 'Spider-Man 3', alongside three unconfirmed titles.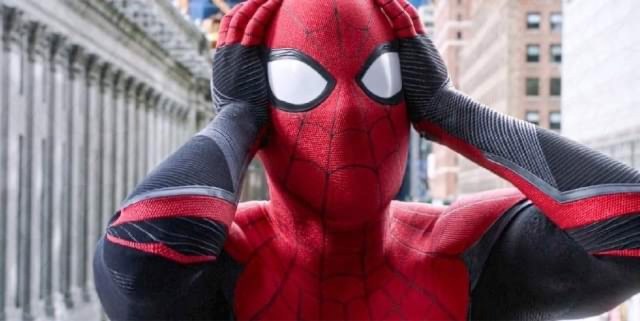 Spider-Man 3 is one of the most highly anticipated upcoming projects from Marvel Studios. The film will see Tom Holland and future Fantastic Four director Jon Watts return for another round of Spider-Man's adventures within the Marvel Cinematic Universe after the success of 2017's Spider-Man: Homecoming and 2019's Spider-Man: Far From Home. The film is currently in production in Atlanta, but it has remained untitled. Until now?
This Tuesday, Holland, and fellow cast members, Zendaya and Jacob Batalon have shared the first look at the film through their social media accounts. Each actor shared an image that shows Holland's Peter Parker, Zendaya's MJ, and Batalon's Ned entering an unknown location. Their posts also included different titles for the film. They all shared the word: "Home", matching with the previous films. You can check out the images below:
Holland's title, Spider-Man: Phone Home, was the first to be revealed with fans thinking it was the official name of the movie. Nonetheless, both Zendaya and Batalon later revealed their titles, Spider-Man: Home Slice and Spider-Man: Home-Wrecker, respectively. Whether they are authentic potential titles for the film or just jokes between the actors remains to be seen.
Several rumors have been starting to surge from the posts, including that the scene could feature Doctor Strange after it was confirmed that Benedict Cumberbatch will be reprising his role, or that the three titles are a reference to the idea that the multiverse, or Spider-Verse, will be explored. Other fans state that this could just be a sign that the official title will soon be revealed.
Speculation over the Spider-Verse has only been increasing after the addition of Doctor Strange and a couple of villains from previous Spider-Man franchises. Alfred Molina and Jamie Foxx are both returning as Doctor Octopus and Electro, respectively. The appearance of characters like Willem Dafoe's Green Goblin or Thomas Haden Church's Sandman, are still unconfirmed by the studio.
Even if Holland denied the rumors, fans are still hoping to see Tobey Maguire and Andrew Garfield return.
The officially untitled Spider-Man 3 currently stars Tom Holland, Zendaya, Jacob Batalon, Marisa Tomei, Tony Revolori, Jamie Foxx, Benedict Cumberbatch, and Alfred Molina. The film is still expected to swing into theaters on December 17, 2021.
What do you think the official title of Spider-Man 3 will be? What do you think is happening in the images? Comment below and stay tuned to The Cultured Nerd for more updates.
[Source]: ComicBook