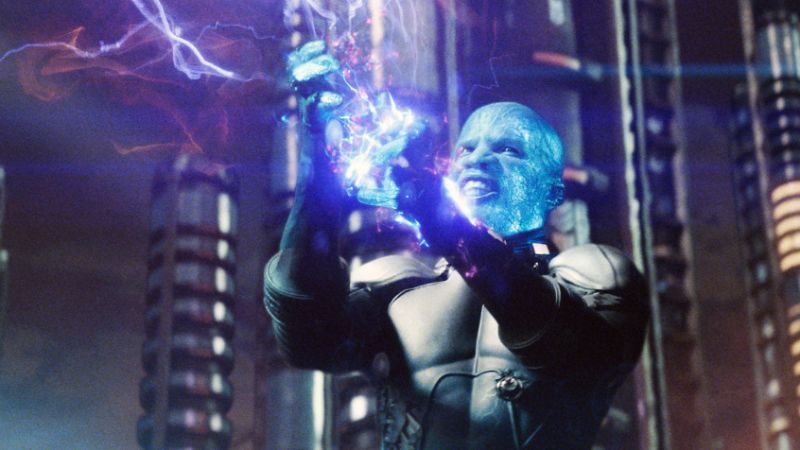 October kicked off in electrifying fashion as The Hollywood Reporter is reporting that Jamie Foxx will reprise his role as Electro in Tom Holland's third Spider-Man film.
Foxx previously played the character in 2014's The Amazing Spider-Man 2. The surprise announcement received mixed responses, but it also brought up a lot of questions at the same time; will we see other villains from previous Spider-Man films? Will we other Spider-Men in future movies? Only time will tell, but the future looks hopeful.
Foxx confirmed this news early Friday evening with an Instagram post captioned "Tell Spidey let's run it back!". The post was taken down quickly but it was enough time for people to grab screenshots of the post. The post featured numerous images confirming his role in the upcoming movie, but there was one image that really got people talking; the image featured Foxx's Electro going up against three very recognizable Spider-Men . You can check out the Instagram post below: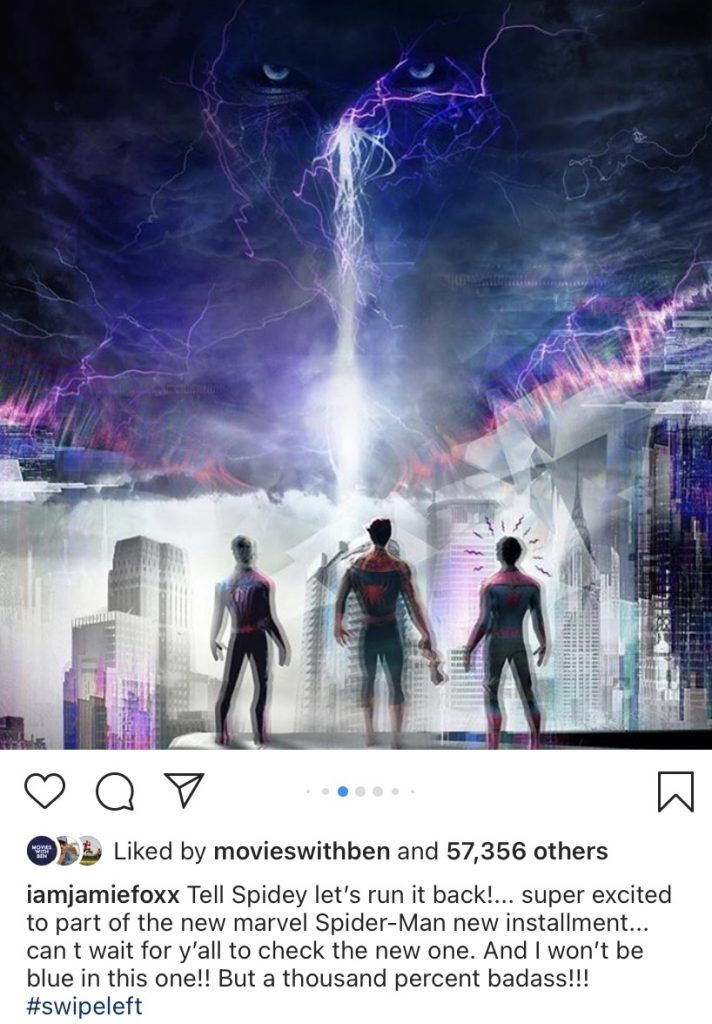 It's important to note that other than his involvement in the film, nothing else has been confirmed. According the Instagram post, it seems that fans can look forward to a live action Electro that isn't blue; hopefully this time Foxx will wear a more comic accurate outfit.
What are you thoughts on Jamie Foxx returning to the role? Let us know in the comments!
Source: The Hollywood Reporter