'Ted Lasso' Season Two Will Feature More Episodes Than Season One
Goldfishes may still have a ten-second memory, but Ted Lasso will now have more than a ten-episode season.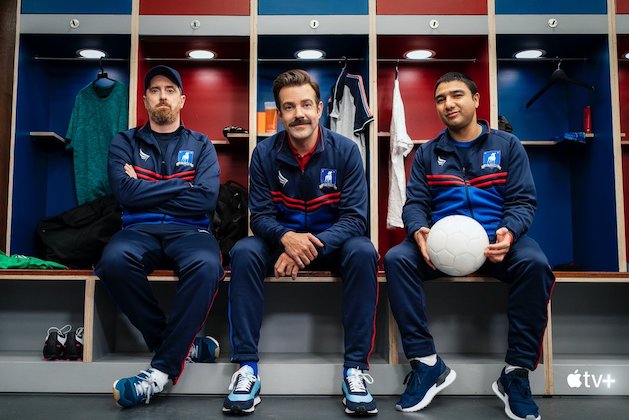 The second season of Ted Lasso is currently filming in the United Kingdom and it's confirmed that it will have more episodes than the first season.
Juno Temple, who portrays Keeley Jones, was asked by Collider if production was going to last longer than expected due to the COVID-19 pandemic, but she replied with the following:
"Well we've joyously been picked up for a few extra episodes this season. So it's a longer shoot due to actually shooting more."
Apple went on to confirm that the second season will consist of twelve episodes, as opposed to the first season which had ten. Instead of adding episodes to the show just as fillers, they have confirmed that the twelve-episode order was made because "the season's story required it".
The Apple TV+ original series stars Jason Sudeikis in the title role, and it follows his journey as an American football coach who accepts the challenge of managing a soccer club from the English Premier League. Even though everyone initially underestimates him due to his lack of knowledge in the sport, the country's customs, or his optimistically naive personality, Lasso has a method to his madness. He is more than what meets the eye and he turns doubters into believers.
The show's first season was a massive success for the streaming service. It became the No. 1 comedy for Apple TV+, and according to Business Insider, it was 25 times more in demand than the average series in the U.S. during its first fifty days. The series has racked up multiple Golden Globe, SAG, and Critics' Choice nominations, including Best Comedy Series and Best Actor in a Comedy Series for Sudeikis.
Ted Lasso stars Jason Sudeikis, Brendan Hunt, Nick Mohammed, Hannah Waddingham, Jeremy Swift, Phil Dunster, Brett Goldstein, and Juno Temple. This comedy series was developed by Sudeikis, Scrubs' Bill Lawrence, and Hunt, who portrays Coach Beard.
Apple has renewed the show for a third season. Lawrence has stated that the series is expected to last only three seasons, mainly due to Sudeikis' availability.
There is still no release date for the second season, but you can stream season one only on Apple TV+.
What do you think about Ted Lasso? Have you enjoyed the show? Do you think the series will succeed in this awards season? Sound off in the comments and stay tuned to The Cultured Nerd for more updates.