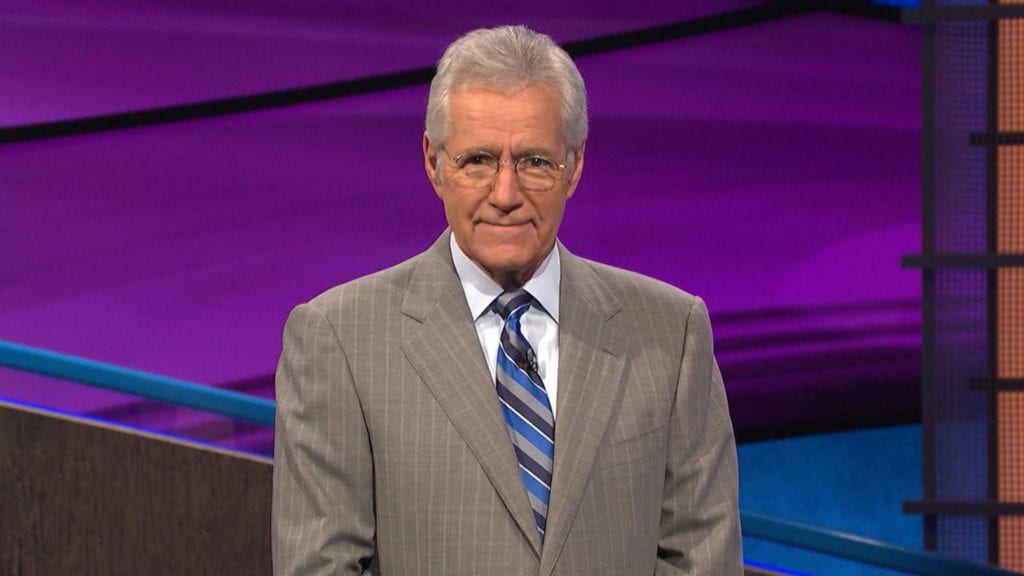 In the wake of Alex Trebek's passing, Jeopardy! and the Trebek family have donated clothing from the late host's wardrobe to homeless organization The Doe Fund, reported Deadline Tuesday.
The beloved television personality passed away in November last year, leaving a void in many fans' hearts. This was not just because of his excellence as a host of Jeopardy! since 1984, but also his good nature towards those in need, exemplified in philanthropy, such as his partnership with humanitarian aid organization World Vision. In the spirit of helping others as Alex would have wanted, the Trebek family donated a portion of his wardrobe to The Doe Fund.
The Doe Fund's goal, per their site, is "to break the cycles of homelessness, incarceration, and recidivism by providing holistic services, housing, and work opportunities." The specific program Trebek's wardrobe was donated to was Ready Willing & Able. Requested by his son Matthew Trebek, a supporter of The Doe Fund, Ready Willing & Able helps those with a long history of homelessness, substance abuse, and/or unemployment, as well as those who have been previously incarcerated. The 1-year program is meant to prepare its participants for reentry into the workforce, helping them with everything from job training to sobriety support.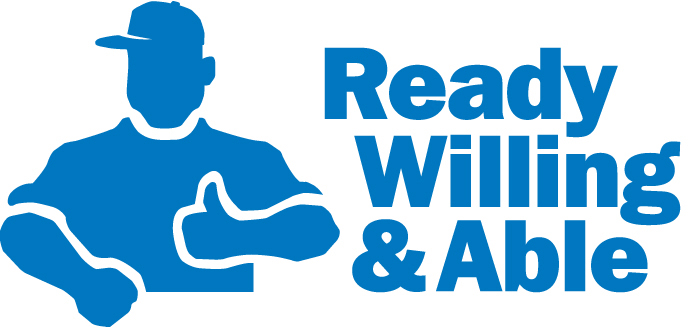 Trebek's wardrobe will be put to good use through Ready Willing & Able, as the clothes will be given to program participants for job interviews. Donated items included:
58 dress shirts
14 suits
300 neckties
25 polo shirts
14 sweaters
9 sports coats
9 pairs of dress shoes
15 belts
2 parkas
3 pairs of dress slacks
Jeopardy! Executive Producer Mike Richards delivered a statement on the donation.
"During his last day on set, Alex extolled the virtues of everyone opening up their hands and their hearts to those who are suffering. Donating his wardrobe to those who are working to rebuild their lives is the perfect way to begin to honor that last request."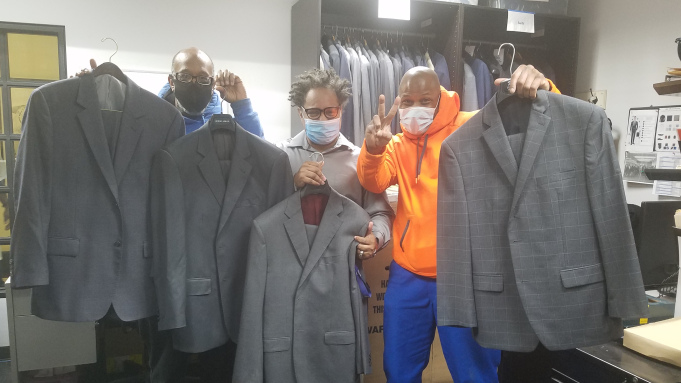 President of The Doe Fund Harriet McDonald expressed gratitude for the generous donation, saying:
"We are so grateful for Jeopardy! and the Trebek family's commitment to lifting up the most vulnerable among us. The men in our career training programs are always in need of professional attire, so they can shine in their job interviews and work with confidence once they're hired. This donation alleviates the obstacle of not having appropriate clothing."
McDonald also explained that her husband and founder of the organization, George McDonald, had passed away last week, but that she was grateful that he was at least able to know the donation of Alex's suits would be one final way of serving The Doe Fund community. Said McDonald powerfully at the end of her statement:
"This generous gift honors the legacies of both men, and I know they're smiling down on us."