Ryan Reynolds again confirms, he is 100% not in 'Zack Snyder's Justice League'
Ryan Reynolds is NOT Green Lantern in Zack Snyder's Justice League. There will be a surprise cameo from another character though, confirms the director.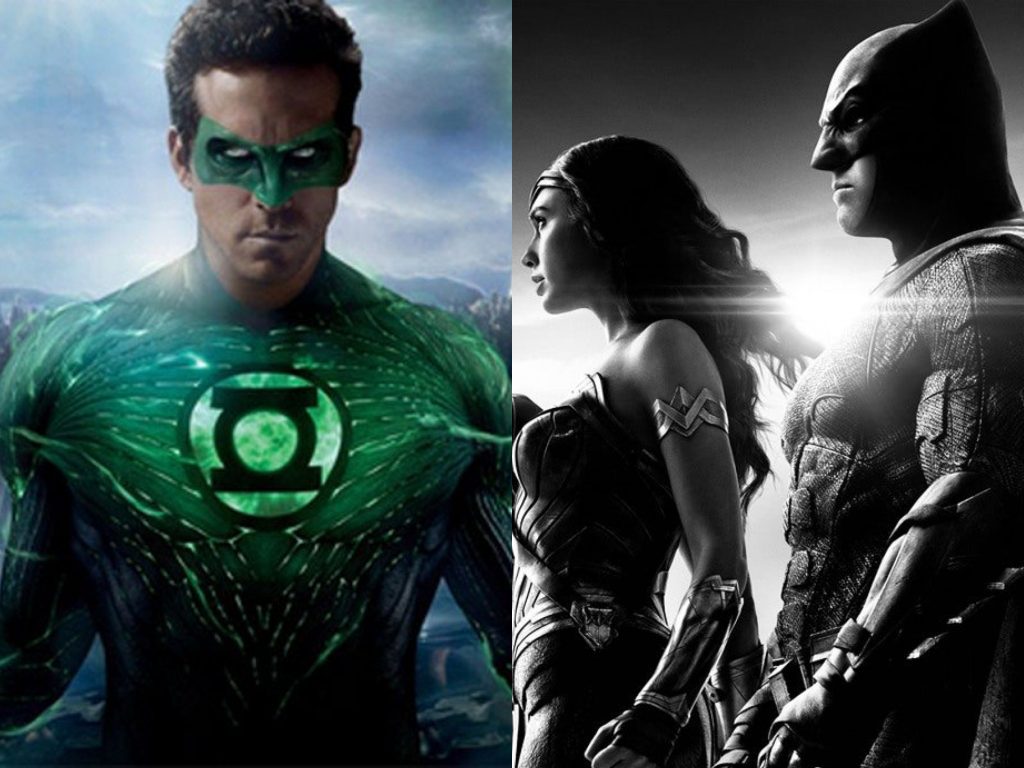 The Snyder Cut will finally hit HBO Max after a unitary fight from Zack Snyder and the fans to have the film be released. With less than a month away for Zack Snyder's Justice League, fans are expecting to finally see the director's vision come to life. There will be surprises in store for when March 18 comes along. Nonetheless, it can be stated that there is one actor that will not appear… Ryan Reynolds.
On Monday, Vanity Fair released an article piece on the story behind the film and also had a interview with Snyder who confirmed that there will be a surprise hero cameo in the third act that will "blow hardcore fans' minds". It was also reported that this character's appearance was filmed during the reshoots of last October.
This has raised many speculations about who that character might be. Nonetheless, Ryan Reynolds quickly jumped into Twitter to debunk rumors that his take on Hal Jordan/Green Lantern will return for Zack Snyder's Justice League. You can check out his tweet below:
Clearer than water. This is not the first time that Reynolds has declared that he will not appear in Justice League, even if fans of 2011's Green Lantern would like to see his return. All the way back in 2013, when the DCEU was rising through after the release of Man Of Steel, Reynolds was quoted in an interview stating that he was not interested in reprising the role:
"Working on Green Lantern, I saw how difficult it is to make that concept palatable, and how confused it all can be when you don't really know exactly where you're going with it or you don't really know how to access that world properly – that world comic book fans have been accessing for decades and falling in love with. So at this point I have very little interest in joining that kind of world. But, you know, a great script and a good director can always turn that around."
Last year, he sarcastically commented about his involvement in the Snyder Cut, and he also seemingly debunked rumors of his casting as Hawkman for the upcoming Black Adam film, starring Dwayne Johnson:
Reynolds is currently enjoying his time portraying Deadpool with the third installment of the films trilogy confirmed to take place in the Marvel Cinematic Universe.
As for the surprise cameo in Zack Snyder's Justice League, it would be reasonable to think of Harry Lennix's Martian Manhunter. Despite Reynolds' response, that doesn't mean it can't be another Green Lantern who makes an appearance as well.
Fans should know to expect the unexpected and to never say never when it comes to Snyder and the DCEU. You can discover all the surprises in store when Zack Snyder's Justice League hits HBO Max on March 18, 2021.
Who do you think is the surprise cameo? Comment below and stay tuned to The Cultured Nerd for more updates.
[Source]: ComicBook