Zack Snyder Has Never Seen Joss Whedon's Version of "Justice League," Nor is He Getting Paid to Finish His Own Version
Zack Snyder admitted he has never seen Joss Whedon's version of "Justice League," and most likely never will. He'll also be skipping the paycheck in order to have complete creative control in order to make the film he originally sought out to do in 2017.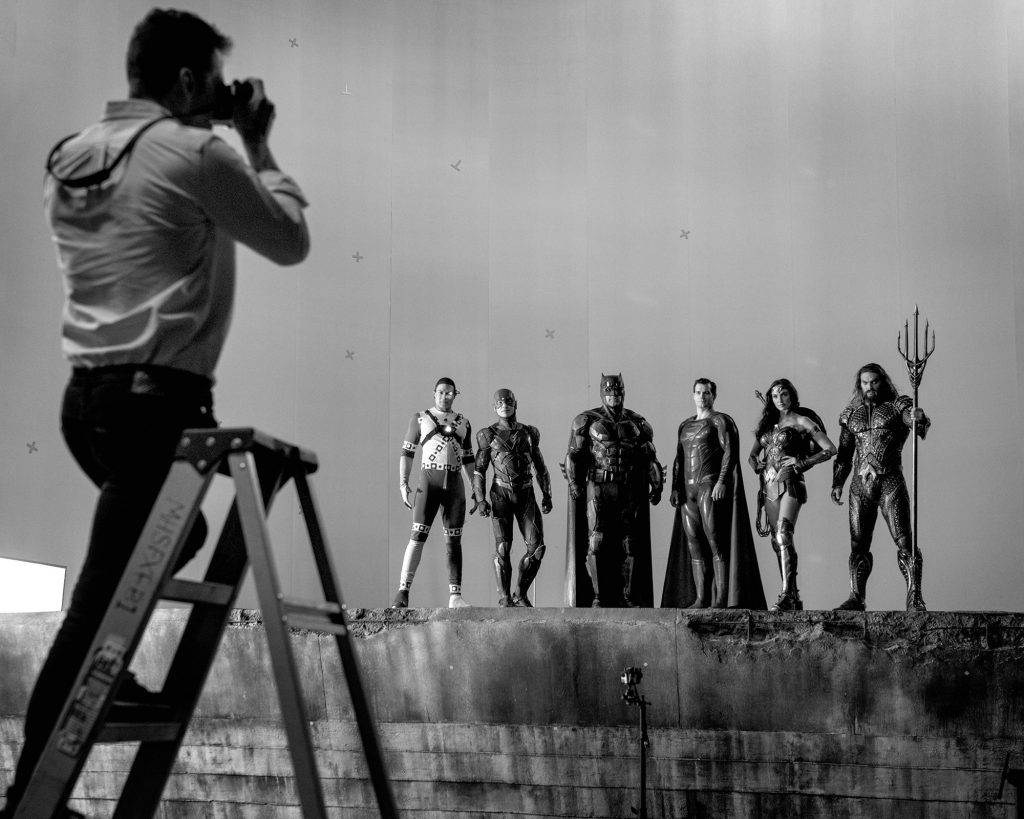 Zack Snyder has never seen the theatrical cut of Justice League, or what some refer to as Josstice League aka Joss Whedon's version of the film. As Snyder himself gears up to release Zack Snyder's Justice League on HBO Max less than a month from now, fans and critics alike are chomping at the bit to watch his four-hour epic to immediately compare it to the mediocre two-hour outing we originally got in 2017.
"How am I supposed to introduce six characters and an alien with potential for world domination in two hours? I mean, I can do it, it can be done. Clearly it was done," Snyder told Vanity Fair. "But I didn't see it."
It's well known now that both Zack and his wife Deborah (a producer on most of her husband's films) eventually left the production on their own. The reasoning behind the departure was due to constant disagreements with the tone, compromises, and a family tragedy where they lost their 20-year old daughter Autumn to suicide. The production took a sharp turn in a completely different direction after Snyder's departure, leaving just fragments of his original footage in the theatrical release.
Snyder himself is listed as the sole director on 2017's Justice League, despite the fact that we now know over 75% of the film was reshot and rewritten by Avengers director Joss Whedon. When the finished film was finally screened on the Warner Bros. lot, executive producers Christopher Nolan and Deborah Snyder were less than enthused and more concerned with keeping it away from Zack than anything else. Snyder tells Vanity Fair that the two showed up with a very straight forward message;
"They came and they just said, 'You can never see that movie'."
The film had been so heavily tampered with that both Nolan and Deborah Snyder could not bear to have Snyder watch this patched together, unearned last ditch effort at Avengers level success. It wasn't an accident that Joss Whedon was brought on in the first place. Whedon had already directed two films for Marvel Studios, helping guide both over the billion dollar mark at the box office, something WB was unable to pull-off since the Christopher Nolan/Christian Bale Batman trilogy.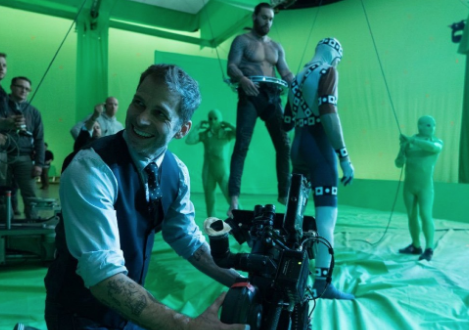 The executives began to lose faith in the "Snyderverse" after the critical and financial failure that was Batman V Superman: Dawn of Justice in March 2016. The director was immediately put on thin ice with the studio as a result. His every move from that point on was carefully 'supervised' by the likes of executive producers Geoff Johns and Jon Berg.
Now, after years of fans lending their support to the #ReleaseTheSnyderCut movement, we are finally getting what everyone has been asking for, and then some. Not only did Snyder shoot additional footage involving Ben Affleck, Jared Leto, Ray Fisher and others, but he also has a few other surprises that have yet to be revealed.
Checkout these official images from the filming of additional scenes for Zack Snyder's Justice League that take place last fall.
What started as a pipe dream has now become a 70+ million dollar budgeted spectacle and a huge draw for potential HBO Max subscribers. Despite the generous budget, Snyder himself has admitted that he won't be paid for all the work he's put in the past year towards finishing his version, and it was his own choice.
"I'm not getting paid," Snyder told the magazine. "I didn't want to be beholden to anyone, and it allowed me to keep my negotiating powers with these people pretty strong."
It can be implied that Snyder did in fact forego his salary in order to have complete creative control on the project, something he was stripped of during the first go around.
Although the writing is on the wall that this film will be wildly different than what we saw in 2017, there are still plenty of "critics" out there that claim this film won't be much of an improvement. These types of remarks will always come out of the woodwork, but whether or not they are warranted, is yet to be seen.
Zack Snyder's Justice League will premiere March 18th on HBO Max.
Are you excited for the mythical unicorn that is the "Snyder Cut" to finally be released? What other surprises do you think Snyder has up his sleeve for us? Make sure to let us know your thoughts in the comments below or on the official TCN Twitter.