"World of Warcraft: Shadowlands" Finally Has a New Release Date
After a brief delay, "World of Warcraft: Shadowlands" will now release on November 23rd.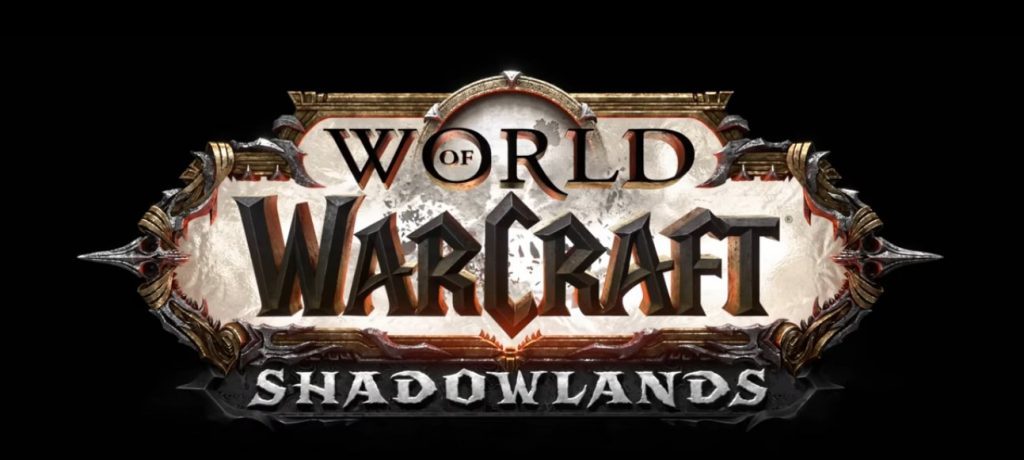 After breaking the news about the unfortunate delay of its new expansion earlier this month, World of Warcraft has finally reset the launch date for Shadowlands. The announcement came via Executive Producer John Hight, who thanked players for their patience during multiple setbacks to the release.
Shadowlands will arrive on November 23rd, nearly a month behind its original release date of October 27th. The second part of the pre-patch (the first of which hit servers October 13th), will release on November 10th, giving players just shy of two weeks to experience pre-launch events and questlines. And as it is WoW custom to release the first raid two weeks into the expansion, this means the Castle Nathria raid will be available on December 8th.
Hight assures players the expansion delay has not been in vain:
"We've used the time to further polish the expansion and shore up the endgame, including overhauling the combat and rewards in the Maw, and reworking the Covenant system to make your choice more immediately impactful and have clearer long-term goals."
The Covenant system is one that players have been wary of, as both its purpose and implementation have seemed less than fully realized at times. Most of the players who reacted positively to the delay of Shadowlands were hopeful that the devs would have more time to iterate and cement a smoother Covenant system.
Now that Shadowlands' release date has been revealed, the World of Warcraft Twitter has been a-flurry with new sneak peeks of the zones, which you can check out below.
They also created a handy infographic detailing the specific Shadowlands launch window for each time zone: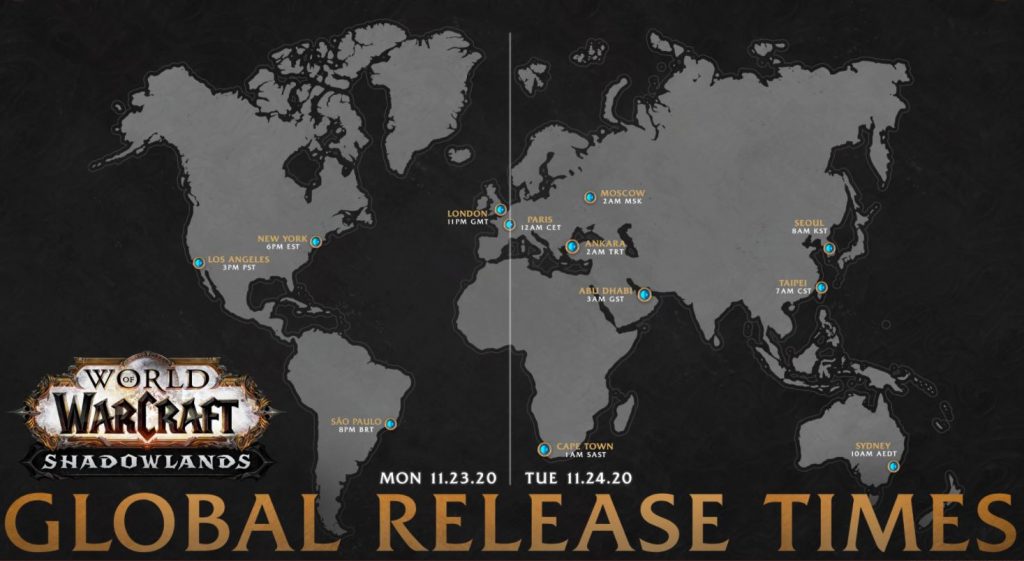 I know where I'll be on the 23rd, and I hope to run into some of you in the Shadowlands!
Have you played World of Warcraft since the level squish and new leveling experience? If so, what are your thoughts? Do you think the expansion's delay will be worth it? Let us know in the comments!