Steve Agee Joins John Cena's 'Peacemaker' HBO Max Series
Steve Agee has been confirmed to join John Cena in The Suicide Squad's spin-off series helmed by James Gunn.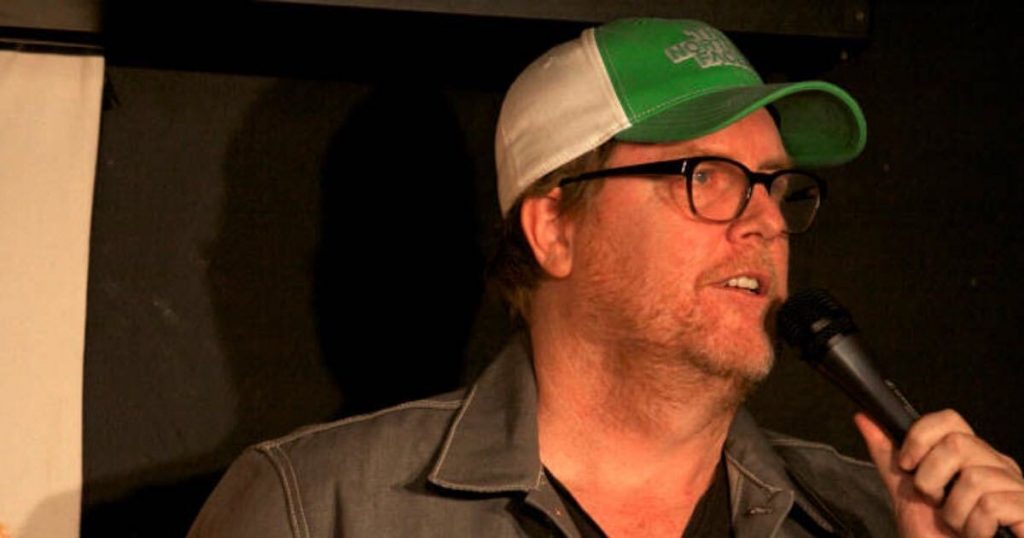 Steve Agee has been confirmed to join John Cena in The Suicide Squad's spin-off series helmed by James Gunn. The action-comedy show will be based on Cena's Peacemaker, and Agee is expected to reprise at least one of his two roles from the film.
Don't get too attached… unless you are a good friend. Steve Agee, frequent James Gunn collaborator in projects like Super, Guardians of the Galaxy Vol. 2, Brightburn (produced by Gunn) and now 2021's The Suicide Squad, will join him once again for the HBO Max Original. The news was reported by Deadline and it's confirmed that Agee is portraying the roles of John Economos and King Shark in The Suicide Squad. Nonetheless, it is expected that he will reprise the role of Economos in the Peacemaker series because he is known as an assistant to Viola Davis' Amanda Waller. This means he can serve the role of a government liaison or official for Cena's character.

James Gunn commented on the addition of Agee to the show's cast with the following:

The series will originally run for eight-episodes, all written by Gunn. He is also confirmed to direct several episodes. Peacemaker is one of the many Warner Bros/DC original shows that are being produced for the streaming service with Matt Reeves' The Batman–Gotham PD spin-off, and The Green Lantern Corps, among them.

Peacemaker is an origin story/prequel to the ensemble movie, and that supports Gunn's claim that no character was protected in his film due to franchises. No one is safe. The synopsis to the show is the following:
"The series will explore the origins of the Peacemaker character, the master of weapons from the highly anticipated upcoming The Suicide Squad film. A man who believes in peace at any cost — no matter how many people he has to kill to get it."

Slash Film
Peacemaker will be produced by Gunn's Troll Court Entertainment and executive-producer, Peter Safran's The Safran Company. John Cena will serve as a co-executive producer. The series will be in association with Warner Bros. Television and it is expected to begin production in early 2021.
The Suicide Squad is still expected to be released on August 6, 2021.
Sound off in the comments below and stay tuned to The Cultured Nerd for more updates.
[Source]: Slash Film