Promo Art Highlights Bucky's New Look for "The Falcon and The Winter Soldier"
Online retail sites have been promoting Marvel Studios' upcoming series The Falcon and The Winter Soldier with an official photo credited by Marvel. The image features insight at Bucky's new look, as well as a peek at Falcon's original suit.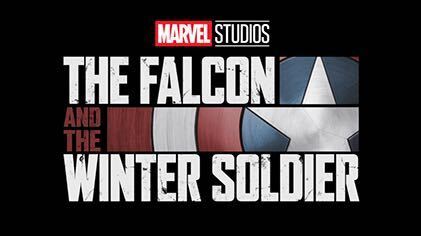 "With you till the end of the line, pal". A friendly reminder that things are starting to shape up for Disney and Marvel Studios as many projects are heading back into production. This includes the MCU's Phase Four series The Falcon and The Winter Soldier after the COVID-19 pandemic caused production to be halted back in March.
The show, which will be streamed only on Disney+, started filming late last year and it was supposed to be the first Phase Four series to debut in the streaming service. It all indicates WandaVision will be released first as the official trailer for the show debuted last month, and The Falcon and The Winter Soldier, starring Anthony Mackie and Sebastian Stan, was confirmed for a 2021 release.
It is not all bad news for Falcon-Bucky stans. Filming is close to being completed and several online retail sites, like Zazzle, have promoted the show with an official photo credited by Marvel.
You can check out the image below:

The promotional image gives a better view at Bucky's new look with short hair and a different jacket. Falcon's suit seems like his usual, with a minor difference of the color. There could be a possibility of his suit changing as the story moves forward.
The Falcon and The Winter Soldier will focus on Falcon's journey after receiving the Captain America mantle (and shield) from Steve Rogers, and on the reaction of the public and government. It will also focus on a more personal redemption story for Bucky as he seeks to get accustomed to living in a more modern world, post his Hydra mind control and the events of Avengers: Endgame.
The series stars Anthony Mackie, Sebastian Stan, Daniel Brühl, Emily VanCamp, and Wyatt Russell. You can catch this adventure only on Disney+ in 2021.
What do you think of Bucky's new look and on Falcon's suit? Sound off in the comments below. For more updates stay tuned to The Cultured Nerd.
[Source]: ComicBook