[Review] "Fall Guys: Ultimate Knockout" n PlayStation 4
"Fall Guys: Ultimate Knockout" puts its own twist on the Battle Royale genre and it is a lot of fun to play.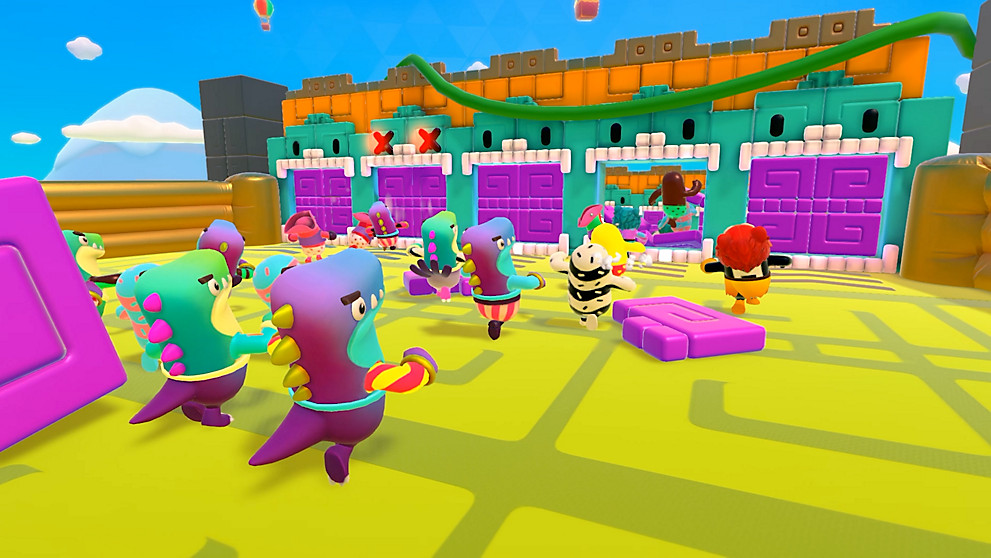 Fall Guys: Ultimate Knockout puts its own twist on the Battle Royale genre, and it is a lot of fun to play. The game was developed by Mediatonic and published by Devolver Digital and was released on August 4th for PlayStation 4 and Microsoft Windows on Steam. Fall Guys: Ultimate Knockout is currently free to download for PlayStation users with PS Plus.
Fall Guys: Ultimate Knockout introduces its own style of Battle Royale as you and 59 other players have to successfully compete in one of many ridiculous challenges or face elimination. You can either solo or play in a party of up to four people; either way, you're going to have a lot of fun. The levels are chosen random and that brings a fun aspect of not knowing what to expect. Game modes like Egg Scramble and Team Tail Tag force you to join forces with enemy players and play together in order to move on.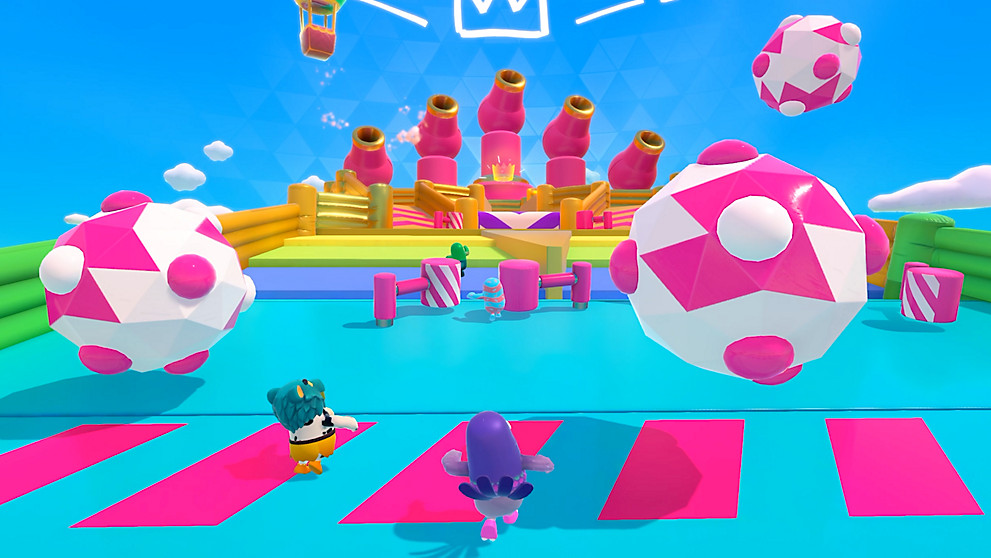 The visuals are really good for this style of game. The levels each have their own unique design that is tailored to the challenge they present. You also have plenty of choices when it comes to customizing your character; the game features a store that updates every few days and offers new cosmetics for players to buy. Hopefully once the game is out for awhile, they'll add more ways to customize your character. The games' physics are hilarious and will have you bouncing around as you make your way through each of the levels. The game overall has nice aesthetic to it thats visually pleasing. The colors for the levels come together nicely.
The controls are simple and easy to learn: X to jump, Square to dive, R2 to grab, and you can even use the D-Pad to use emotes you unlock in the game. The controls are also really nice and smooth; the dive button is crucial when you and another player are racing to qualify for the next round. Also, its important to use the right thumb-stick to look around; it will help you out a lot on certain levels. There aren't any ways to adjust the controls, but it doesn't matter because they're already super simple. Although, it would be nice to at least have the choice to reconfigure the controls.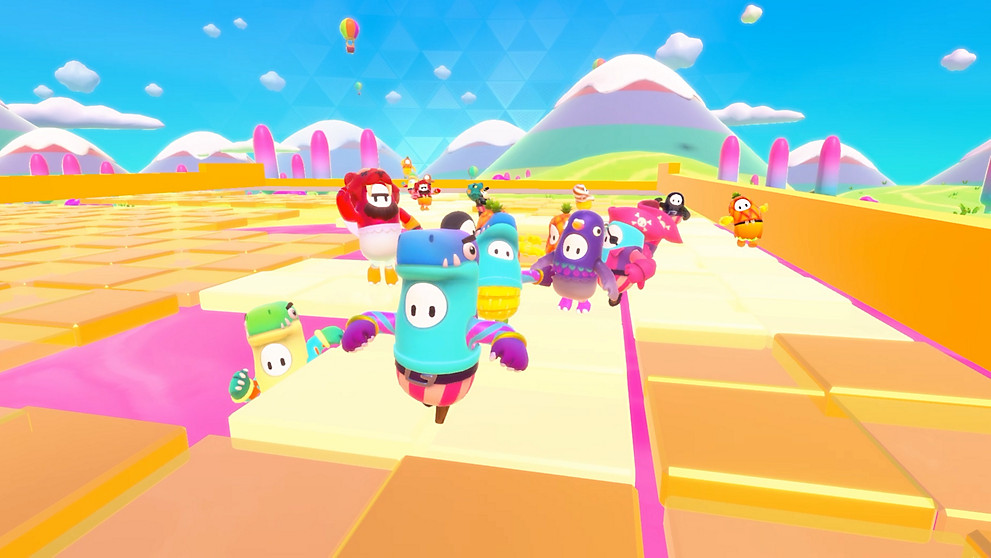 Fall Guys: Ultimate Knockout has a soundtrack that's fun to listen to while you're trying not to get eliminated. It's upbeat and fits with the games overall style. In my opinion, I don't think it really changes during certain moments. When there are two spots left in the latter rounds, you're not really paying attention to the music anyways. The sound effects are funny; there's almost a bubbly sound when you bump into other players or when you're holding items such as the eggs in Egg Scramble.
Overall, Fall Guys: Ultimate Knockout is a fantastic Battle Royale game that everyone should try; especially for PlayStation users, since its free if you have PS Plus. So far there's nothing to hate about this game; it has amazing gameplay, lots creativity, tons of customizations, and is really fun to play with friends.
Below you can watch the official trailer for Fall Guys: Ultimate Knockout:
Have you played Fall Guys: Ultimate Knockout? What are your thoughts on the game so far? Let us know in the comments!