EA Releases All Player Ratings For "Madden 21"
EA has released the official ratings for all of the players that will be featured in "Madden 21."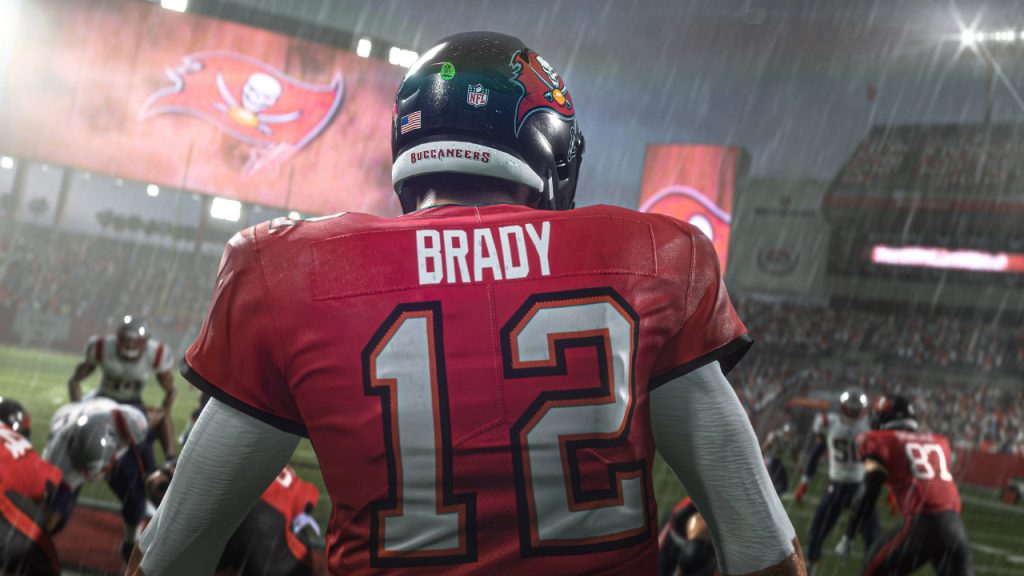 With Madden 21 launching on PS4, Xbox One, and PC in a little over a month, EA has released all of the official ratings for all of the players that will be featured in the game.
Recently, EA announced the superstar players that will be given the coveted 99 Overall rating. Christian McCaffrey, Patrick Mahomes, Michael Thomas, Aaron Donald, and Stephon Gilmore will each be given the 99 rating. If you're curious what your favorite players' ratings might be, you can go over and check out their rating on the official Madden website. There, you can search any player in the game and find out not only their overall rating but also all of their stats as well.
The cool part about checking out everyone's stats is that you can even compare ratings between your favorite players. In the image below, you can see where I was looking at the official Madden 21 stats between a few of my favorite quarterbacks in the game: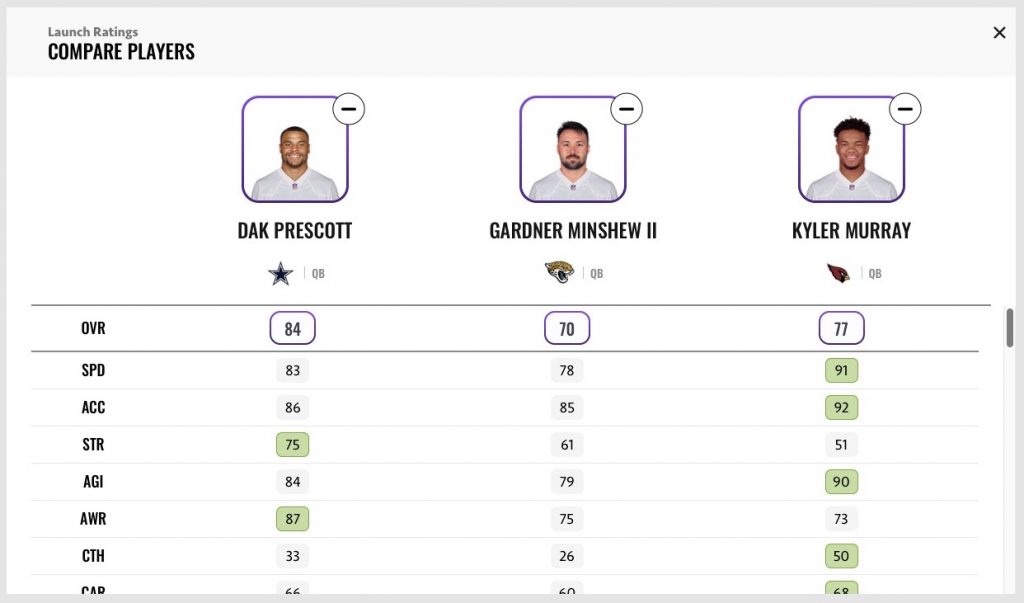 As of now, there has been no official release date given for the PS5 and Xbox Series X versions of the game, but you can expect to play it on current-gen when Madden 21 launches on August 25, 2020. Thanks to EA's Dual Entitlement System, if you purchase any of version of the game on current-get, you'll get a free upgrade of the game when it launches on next-gen.
While the Washington organization is still going through the process of updating their teams' name and logo, EA recently mentioned that they'll be replacing the Washington Redskins with a "generic Washington team." Once Washington has announced their new name and logo, an update will be made for the game to feature the new team.
Below you watch the official Madden 21 trailer:
Madden 21 launches on PS4, Xbox One, and PC on August 25, 2020.
What your thoughts on the player ratings? Let us know in the comments!
Source: IGN