Our Favorite Pal Sackboy Is Coming to PS5
The plucky knit hero from the "LittleBigPlanet" series will take on more plushy platforming escapades in his own spin-off, "Sackboy: A Big Adventure."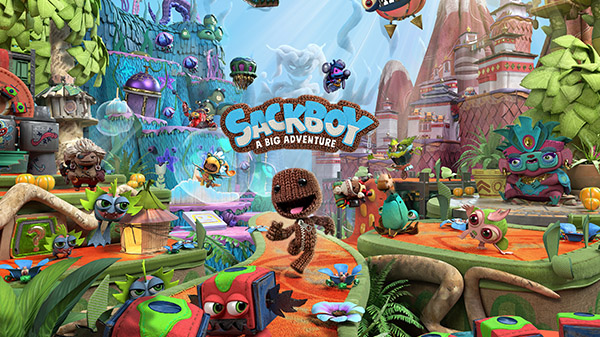 It's official: Sackboy is making his way to PlayStation 5. The plucky knit hero from the LittleBigPlanet series will take on more plushy platforming escapades in his own spin-off, Sackboy: A Big Adventure.
Developed by Sumo Digital, who released LittleBigPlanet 3 in 2014, Sackboy: A Big Adventure was announced during the PlayStation: Future of Gaming Event with a wacky, fun-filled trailer. Sackboy hops, darts, swings, and climbs his way through yards' worth of colorful fabric platforms and fuzzy enemies. But our squishy hero is not alone—it seems he can be joined by up to three other players in a co-op/multiplayer mode.
The trailer does not offer a release date for Sackboy: A Big Adventure, but we have our knitting needles crossed for one soon!
Source: Game Informer