After Nearly a Decade, Staind Announces New Music Is in the Works
Staind frontman Aaron Lewis hints the band is working on a new album.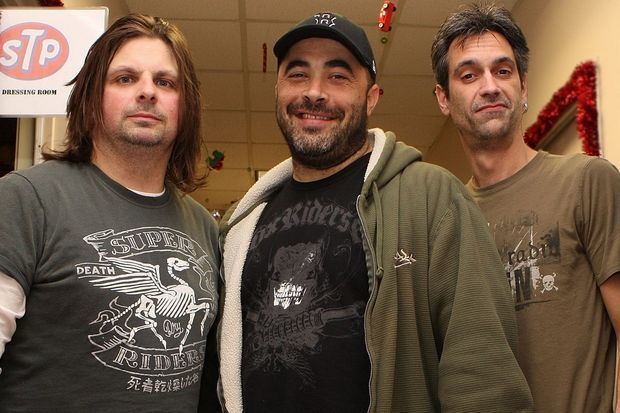 Staind is a rock band that has been around since 1995. They are well known for classic hits such as "It's Been Awhile," "So Far Away," and "Outside." In 2011, they released their self-titled album, after which came a long hiatus. While the band toured every now and again, we haven't heard any new music from Staind in nearly a decade. Well, it looks like that is about to change.
The lead vocalist of Staind, Aaron Lewis, was recently interviewed on Hometown Sessions, hosted by Godsmack lead vocalist Sully Erna. During the interview, Lewis stated that he was in Nashville working on "some stuff." Erna proceeded to ask if Lewis was working on any country music, because Lewis is also a well-known country singer.
Lewis responded with, "No, I'm actually working on other things," going on to say:
"I'm working on new Staind sh–. Maybe I just f—-ed up and said something I wasn't supposed to say." *laughs*
I'm beyond happy to hear about this! Staind is one of my all-time favorite bands and their self-titled album was near-perfect. I can't wait to see what Lewis and the gang have in store for us.
For more music related topics and conversations, stay tuned to The Cultured Nerd.