"Godzilla vs. Kong" Rated PG-13 by MPAA
The battle for supremacy among Titans has now been rated PG-13!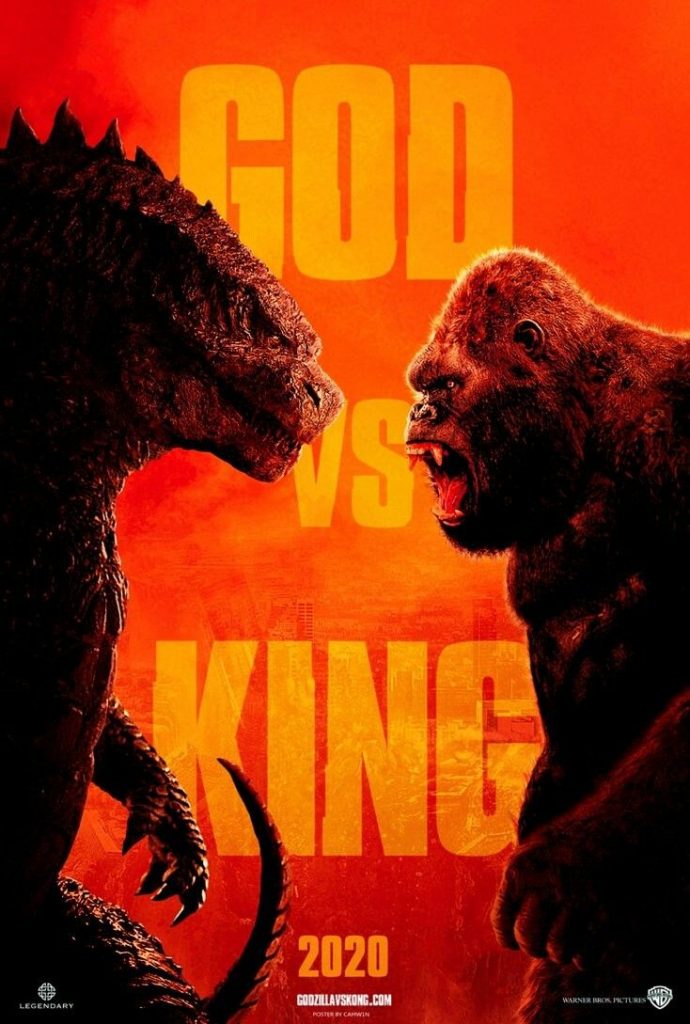 Legendary Pictures' MonsterVerse is picking up steam. The highly anticipated fourth installment Godzilla vs. Kong has officially received a PG-13 rating from the MPAA for "intense sequences of creature violence/destruction and brief language," per Bloody Disgusting.
Director Adam Wingard took to Instagram to share his thoughts on the rating:
Warner Bros. released an official plot for the film as it went into production:
In a time when monsters walk the Earth, humanity's fight for its future sets Godzilla and Kong on a collision course that will see the two most powerful forces of nature on the planet collide in a spectacular battle for the ages. As Monarch embarks on a perilous mission into uncharted terrain and unearths clues to the Titans' origins, a human conspiracy threatens to wipe the creatures, both good and bad, from the face of the earth forever.

Godzilla vs. Kong
The epic adventure will pit two of the greatest icons in motion picture history against one another – the fearsome Godzilla and the mighty Kong – with humanity caught in the balance. The most recent film in Legendary's MonsterVerse, Godzilla: King of the Monsters, hit theaters last summer. It ended with Godzilla taking his rightful place as the ruler of all Titans.
Godzilla: King of the Monsters disappointed financially, grossing only $385.9 million USD against a budget estimated to be as high as $200 million USD. However, the film was well received by fans for its high-octane Titan fights and beautiful-yet-hellish Titan reveals in the film. Next year, Godzilla and King Kong will also fight Marvel Studios' Eternals (which opens on November 6) for box office glory.
Adam Wingard is directing Godzilla vs. Kong, which serves as a follow-up to both Godzilla: King of the Monsters and Kong: Skull Island. The film began shooting last November and wrapped principal photography back in April. Millie Bobby Brown, Kyle Chandler, and Zhang Ziyi will all reprise their roles from Godzilla: King of the Monsters. Newer cast members include Julian Dennison, Brian Tyree Henry, Jessica Henwick, Demián Bichir, and Rebecca Hall.
The film was initially slated for a March 2020 release but was then delayed to November 20, 2020. This may change again due to the coronavirus pandemic, which has shut theaters and studios down for an indefinite amount of time.
Stay tuned for more info on this!