AT&T in talks to possibly sell WB Games
AT&T looks to sell WB Games, which includes popular titles such as "Batman: Arkham" and the "Mortal Kombat" properties.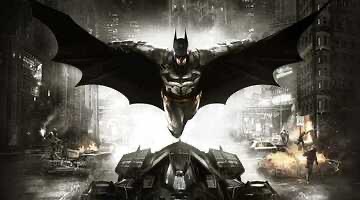 Batman: Arkham, Injustice, Mortal Kombat—all these series may be under drastically new leadership in the near future. According to a report from CNBC, AT&T seeks to sell Warner Bros. Interactive Entertainment (WB Games) as they consider a list of potential buyers.
The report adds that $4 billion is likely the price AT&T will secure for this asset. Among the potential buyers are Take-Two Interactive (owners of Rockstar Games and 2K), Electronic Arts (owners of the Madden and WWE licenses) and Activision Blizzard (owners of the Call of Duty and World of Warcraft franchises).
The reason for selling a brand with popular titles is strictly business. AT&T is looking to divest assets after their recent major acquisition of Time Warner in 2018. Divestment is an option for companies when they own multiple diverse companies and want to reduce the load of assets and debt related to those companies. This ultimately allows AT&T to focus more fully on the WarnerMedia portion of their company, which includes the recently released HBO Max streaming platform.
The Cultured Nerd will update this situation when more official announcements of the sale and other details become available.