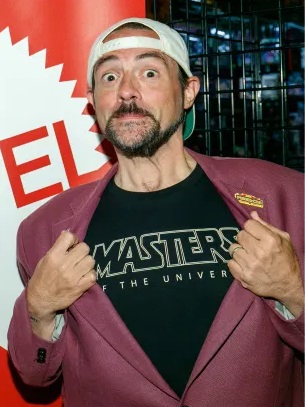 Legendary director, actor, and comic book writer Kevin Smith can now add "showrunner" to his list of accolades as he brings the animated series Masters of the Universe: Revelation to Netflix. Smith confirmed on IMDb's Movies That Changed My Life podcast that his show will pick up where the 80's classic left off.
Smith burst on to the scene in 1994 with his cult classic Clerks. Over the next several decades, Smith became one of the most celebrated and beloved directors in the entertainment industry. Smith is a true super-nerd who has written for both DC and Marvel, on Batman and Daredevil respectively.
Smith said that Netflix boss Ted Sarandos had some choice words for him about the upcoming continuation of the 80's classic:
"I love Batman, I love Star Wars, but Masters of the Universe was always my number one. It means the world to me. When I was growing up, I thought it was real. I thought there were stakes, and I thought every episode Skeletor was gonna kill He-Man. All I ask is that you treat that seriously. Treat it as seriously as I thought it was when I was watching."
If there is anyone that could deliver on such a request, it is the boundlessly talented Smith.
He-Man and the Masters of the Universe debuted in 1983. For many nerds over the age of 30, this show is a childhood memory that is near and dear to our nerdy hearts. "By the power of Grayskull!" many of us would scream, lifting our arms in the air shouting, "I have the power!" and hoping that we could transform from a scrawny kid to the most powerful person in the universe, just like the wimpy Prince Adam would when he lifted the Sword of Grayskull.
Smith went on to clarify what to expect from his Netflix show.
"It's not like every other thing you knew about the characters is BS or whatever. We honor what went before. Our first episode is designed to feel like the next episode if they kept going in the classic run."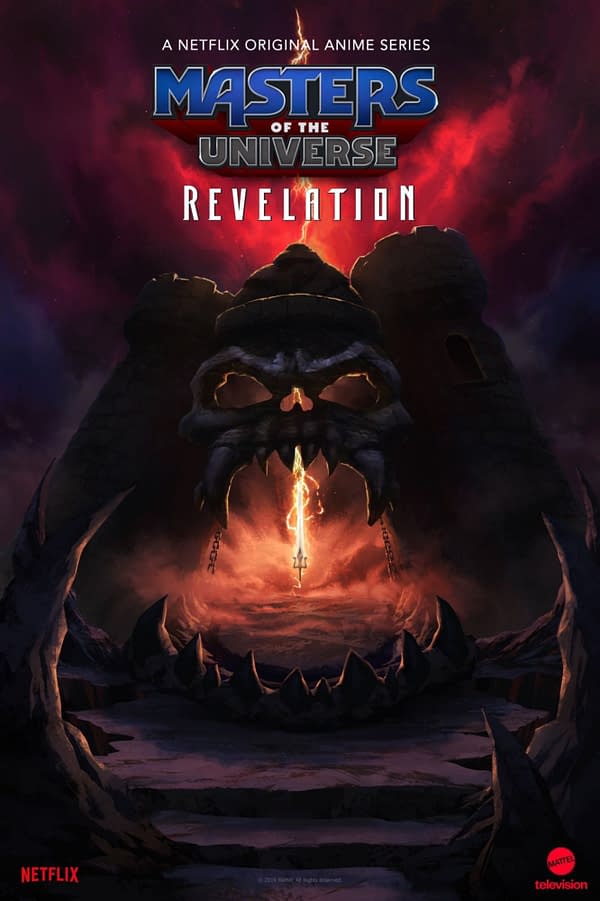 It seems like Smith is pulling out all the stops, with one of the most talented voice acting casts in recent memory: Kevin Conroy, Sarah Michelle Gellar, Justin Long, and Mark Hamill (voicing the iconic villain Skeletor), just to name a few. Alan Oppenheimer, voice of Man-At-Arms in the original 80's cartoon, will lend his voice again for the new show, but as Moss Man instead. Liam Cunningham from Game of Thrones will now voice his classic Mat-At Arms role.
In an earlier interview with comicbook.com, Smith said:
"We begin where they ended, the same tone like that, and then our tone shifts as something cataclysmic happens. That's where our modern story kicks in. Even then, it's not like 'Everything you know about He-Man is wrong. We're gonna upend the universe.' Everything you knew about He-Man you need to know in order to watch the show because we play thick and fast with mythology."
Showrunner Kevin Smith and his all-star cast, starring Chris Wood as He-Man and Mark Hamill as Skeletor, will bring He-Man to a new generation on Netflix with Masters of the Universe: Revelation. A release date has not been confirmed at this time.