[TCN's Actor Analysis] Kristen Stewart
This week TCN's Actor Analysis looks at Kristen Stewart!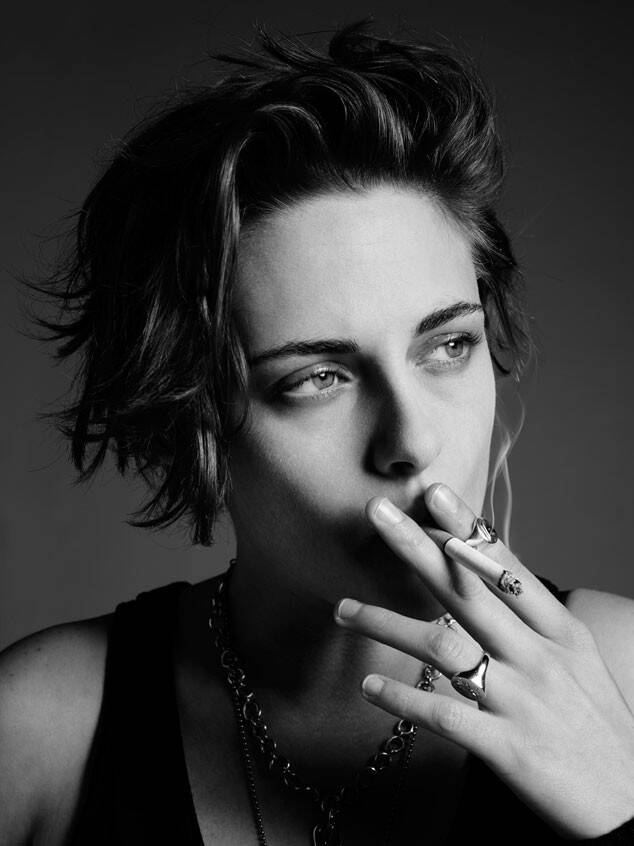 From David Fincher's Panic Room to the Twilight series, actress Kristen Stewart has done it all. Appearing in a wide variety of films throughout her career, Stewart has earned her trademark as an unpredictable and subtle actor.
Into The Wild (2007)
Based on Jon Krakauer's classic nonfiction novel of the same name, Into the Wild follows Christopher McCandless (Emile Hirsch) as he decides to renounce all of his possessions and hitchhike across America. This journey quickly becomes more spiritual to the young Christopher, as the people he meets and situations he encounters begin to profoundly impact him.
Stewart played a supporting role in this classic film as Tracy, a love interest of Christopher's. Tracy is a free spirit; interested in music and philosophy, she serves as a sounding board for some of McCandless' theological ramblings. Tracy quickly finds herself smitten with McCandless, but he rejects her, as she is not of age at the time.
Stewart's performance is wonderfully subdued throughout her supporting role in Into The Wild. Only one year before being cast in Twilight, it's no wonder she was known as an indie darling. Stewart captures the character's naiveté as well as her intrigue and affection towards Christopher McCandless. Despite a relatively small role in the film, Stewart is able to leave a lasting impression on audience members.
American Ultra (2015)
American Ultra stars Jessie Eisenberg as Mike Howell, a meek stoner whiling his time away with his girlfriend Phoebe (Stewart), making a graphic novel about a monkey. Mike's unmotivated lifestyle quickly takes a turn for the strange as he discovers that he is secretly a lethal undercover agent. In the blink of an eye, as his past comes back to haunt him, Mike is thrust into the middle of a deadly government operation and is forced to summon his inner action hero in order to survive.
Phoebe, Mike's relentlessly supportive live-in girlfriend, is revealed as an ex-CIA agent assigned to be Mike's handler, which breaks his heart. This reveal comes during a crucial moment of evading the forces hunting them down. This shows Phoebe's prowess in her specific skillset as she expertly escapes their foes. Mike soon learns that Phoebe disobeyed her initial assignment because she genuinely fell for him.
Stewart's role in American Ultra is vastly different to the rest of her filmography. The role is not only more physically demanding than a majority of her previous work (at least at the time), but it also appeals more to the "stoner comedy" genre.
Charlie's Angels (2019)
Charlie's Angels (2019) follows the trio of characters after a systems engineer blows the whistle on a dangerous technology. Charlie's Angels from across the globe are called into action, putting their lives on the line to protect society.
Sabina Wilson (portrayed by Stewart) is the "wild-card" of the trio, her history of criminal activity as well as her noble upbringing making for an incredibly complex character. As a highly skilled operative, she assists in taking down powerful and manipulative men through wit and, every so often, brute force. She specializes in covert tactics of disguise and stealth in order to accomplish the more finite aspects of the group's operations.
Stewart's portrayal of Sabina is easily a highlight of this film, as her awkward, sarcastic humor shines through some of the more immature comedy that can be common in American films of the genre. Stewart plays Sabina as a highly talented, well-trained goofball of sorts: her character is highly effective at her job, yet she also chooses the more "fun" route wherever possible.
Kristen Stewart has had a successful career, pursuing everything from teen fantasy to critically acclaimed psychological dramas. She's come a long way since her debut in Fincher's Panic Room. Her upcoming films include Underwater and Happiest Season.