"The Adventures of Tintin" Game officially in the works!
The famous Duo of Tintin and Snowy are back!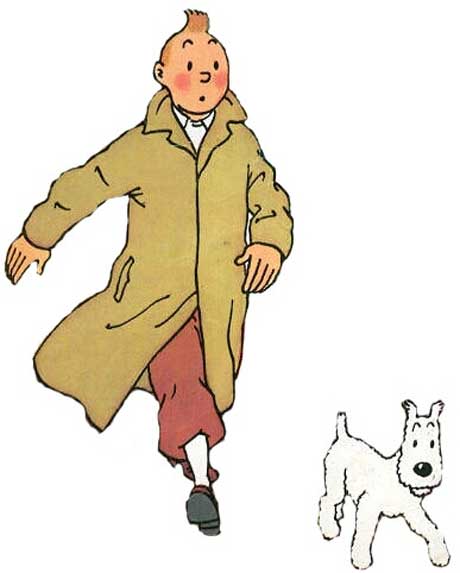 The classic comic book The Adventures of Tintin is being made into a game by French game creator and publisher Microids for both consoles and PC. There was no mention of what consoles the game would be released on but it is anticipated that it would appear on the PS5 and the Xbox Series X in addition to the Switch, PS4, and the Xbox One.
Microids is teaming up with Moulinsart, which is the company that has been set up to protect and promote the work of Herge, the author, and the illustrator of the infamous comic book series to get the game development up and running.
"We are extremely happy to work on this co-production. We have been willing to make this happen for quite some time. This announcement is the result of a creative process allowing us to define precisely how this project will take shape and the two companies will interact. This really is a dream come true for us. The Adventures of Tintin transported millions of readers worldwide and this opportunity will allow us to put our talents at the service of one of the biggest creators of the 20th century and its inked hero: Our team members are fans of the famous reporter and will do their best to pay this franchise a vibrant homage. We can't wait to kick-off this project!" – Stephane Longeard (CEO of Microids)
The game is pitched to be an action-adventure experience (of course!) that promises to be a journey worthy of Tintin's previous escapades in the comic books. The game will also include other famous characters like his faithful companion Snowy, Captain Haddock, Professor Calculus, and the detective duo Thomson & Thompson.
A more official pitch read, "After navigating all seas, exploring numerous continents, doing some deep-sea diving in a submarine, and even walking on the Moon, the most famous reporter is ready for some brand new interactive adventures."
This was just the announcement of the game and pretty much nothing else. No other details were disclosed by either game production companies as to when the game would be released or when we would get the first look at the game in the form of stills or a trailer.
Stay tuned to The Cultured Nerd for more updates on the Tintin front!