Apex Legends Adds Limited Time Event 'Battle Armor' Before Season 5 Launch
Drop hot with armor already equipped in Apex Legend's last event of Season 4.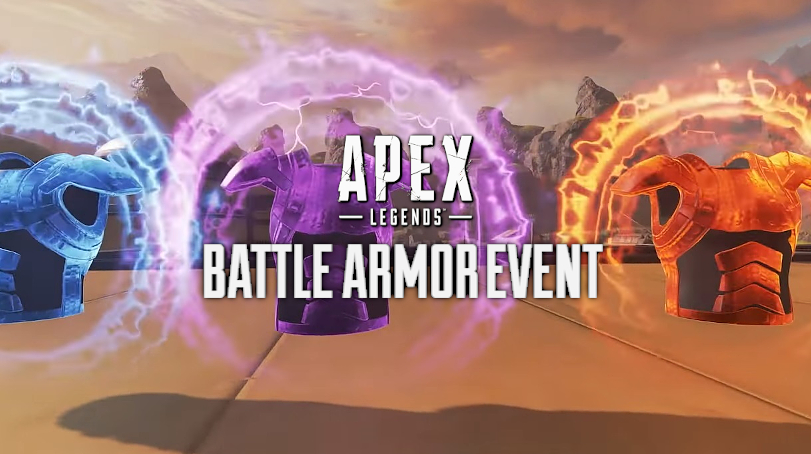 Just when you thought there would be lull before the launch of Season 5, Apex Legends is dropping another event based mode for the next two weeks. The Battle Armor Event will run from April 28th to May 12th.
Many fans of the game have been asking the developers for a chance to drop in the map equipped with armor instead of without. As a player myself, there's been numerous times where my squad would drop hot, and be obliterated by a team that lands on a purple shield and an R-99. I chalk it up as a roll of the dice because I've been the other guy many times.
This event will give players the chance to see how they fare when equipped with a shield from the get go.
"Here's how it'll play out: during the event rotation only one armor type will be available, and players will drop into the match with it already equipped. Players will also drop with a P2020. All armor will be removed from the loot pool, but shield cells and batteries, as well as all the other sweet, sweet loot, will still be available (just not armor). "

Jason McCord via Apex Legends
Tuesday April 28th 10am PST to Saturday May 2nd 10am PST – White Armor
Saturday May 2nd 10:01am PST to Wednesday May 6th 10am PST – Blue Armor
Wednesday May 6th 10:01 am PST to Saturday May 9th 10am PST – Purple Armor
Saturday May 9th 10:01 am PST to Tuesday May 12th 10am PST – Evo Shield
Not only will you drop equipped with a shield, you will also have a P2020 pistol in hand. The playing field is equal when you first land which should make for an interesting twist for the next two weeks.
Immediately following the end of the Battle Armor Event, Season 5 will launch on Tuesday May 12th. Apex Legends has dropped hints and is rumored (and most likely) to drop new Legend, Loba, as well as a new weapon for the upcoming season. Only a matter of time before they make the official announcement.
Is this something you would want Apex Legends to make a mainstay or keep as a limited time mode from time to time? Drop your thoughts in the comments below!