The Future of the DC Multiverse Changed; It's Epic.
Flash Forward finds Wally West racing towards DC's next major event
WARNING – This will contain major plot spoilers for the ongoing Flash Forward comic series the DC Multiverse.
It has been no surprise now that the ongoing Flash Forward mini-series was gearing up to shift the trajectory of the future for DC. That being said, Scott Lobdell really has out done himself.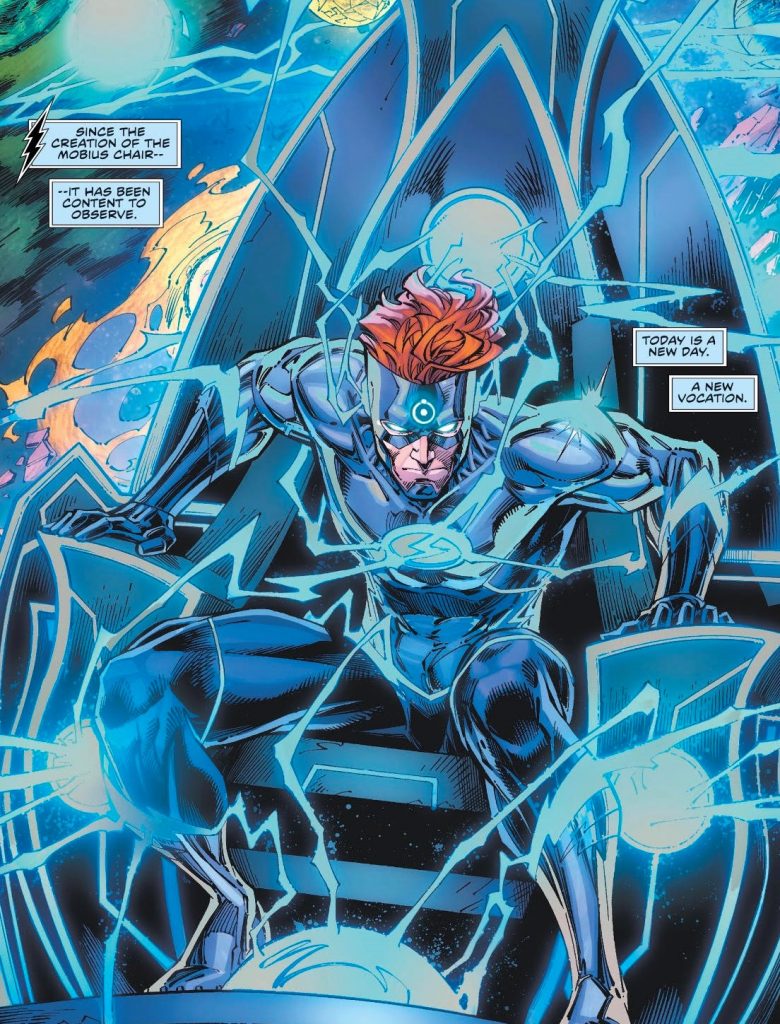 The run itself was a beautiful return for the beloved Flash Wally West. Seeing West not only save his once thought to be completely erased from existence children, but also saw the Flash sitting in the Dr. Manhattan infused Morbius Chair. Phew…
While the comic itself bares reviewing; the news here lies in the epic teases towards DC's next major event Generation Zero. Wally West has sat upon the Morbius chair and gained access to the power Dr. Manhattan infused into the chair in Doomsday Clock. Racing forward as "something new" the powerful West races towards the future of the DC multiverse and Generation Zero.
This 32-page single-shot issue appears to be setting up quite the dimensional hopping, multiverse creating arc. Wally West; Dr. Manhattan; The Morbius Chair. All wrapped up into a single entity ricocheting throughout time, doing who knows what.
The comic due out on Free Comicbook Day is poised to dramatically change the very reality of DC comics. It's clear the Rebirth era of DC's run is winding down and pushing forward to a new, and insanely exciting, world of adventure for a sorely missed character.