Being imbued with ultimate power on top of being a speedster with access to the speed force is definitely a step in the right direction.
Following on from the events of Flash Forward, Wally West is getting a huge power bump along with a shift in his exististenial presence as he can now perceive almost anything with the powers of Dr. Manhattan.
In the forthcoming comic epic, entitled Generation Zero; Wally's newest power set has arisen due to him sitting in the Moebius Chair (belonging to the New God, Metron), as it contains all of the knowledge in the universe along with Dr. Manhattans powers, after Tempus Fuginaut insisted he destroy an entire planet, including his previously lost children, to stop the Dark Multiverse from creeping into his universe.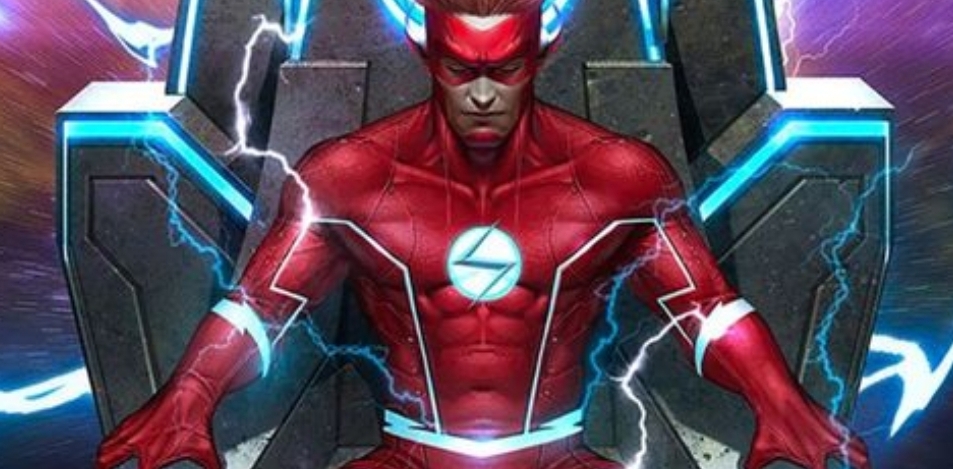 DC's synopsis of the forthcoming event:
"The march towards DC's future begins with Generation Zero! This 32-page issue features a stunning cover by Francis Manapul and features key stories involving Wally West, The Fastest Man Alive, and Wonder Woman, warrior princess from the island of Themyscira. New and longtime fans can't afford to miss Generation Zero; this book lays the foundation for even more seismic-level changes in the DC Universe.
It all starts here, and everything counts.
"Flash Forward: Epilogue" is an extension of the unbelievable conclusion to the Flash Forward six-issue miniseries, with all-new content from the series team of writer Scott Lobdell and artist Brett Booth.
In order to save his children and the multiverse itself, Wally West makes the ultimate sacrifice, taking his place in the Moebius Chair. Unbeknownst to him, the chair is packing a little extra power, having been imbued with the godlike powers of Dr. Manhattan! Now armed with infinite knowledge – and the powers of a god – Wally West can see the past, present and future of the DC Universe all at once.
…Including what needs to be changed."
Generation Zero releases May 2nd, 2020 on Free Comic Book Day.