'Bill & Ted 3' Director Shares A Most Bodacious Plot
'Bill & Ted 3' Director hints they're in a time crunch to save the world!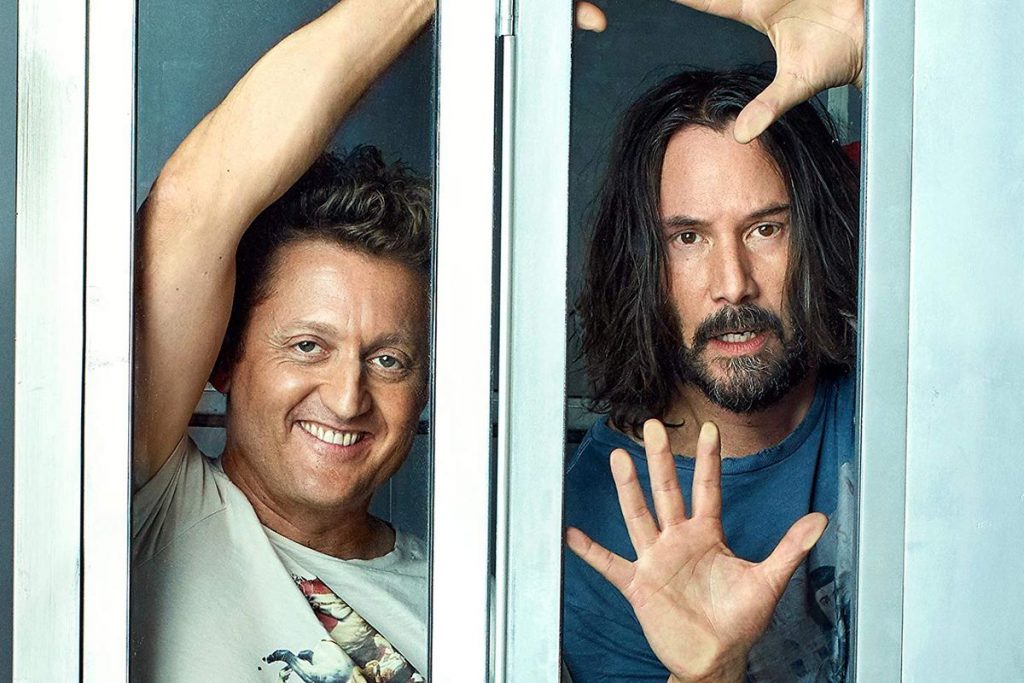 Thirty-One years have passed since Bill & Ted went on a Most Excellent Adventure! Twenty-Nine Years since their most Bogus Journey. Later this year our favorite time traveling, high school slackers, BILL & TED FACE THE MUSIC. Reprising their roles are Alex Winter and Keanu Reeves.
A direct sequel to Bill & Ted 1&2, what we now know in the 3rd installment is that the Wyld Stallyns, William "Bill" S. Preston Esq. and Theodore "Ted" Logan, have not fulfilled their rock n' roll destiny. They haven't made a song that will "save the world". Not just that, but middle aged Bill & Ted have daughters with their princesses. Samara Weaving and Brigette Lundy-Paine will play Bill and Ted's daughters, respectively.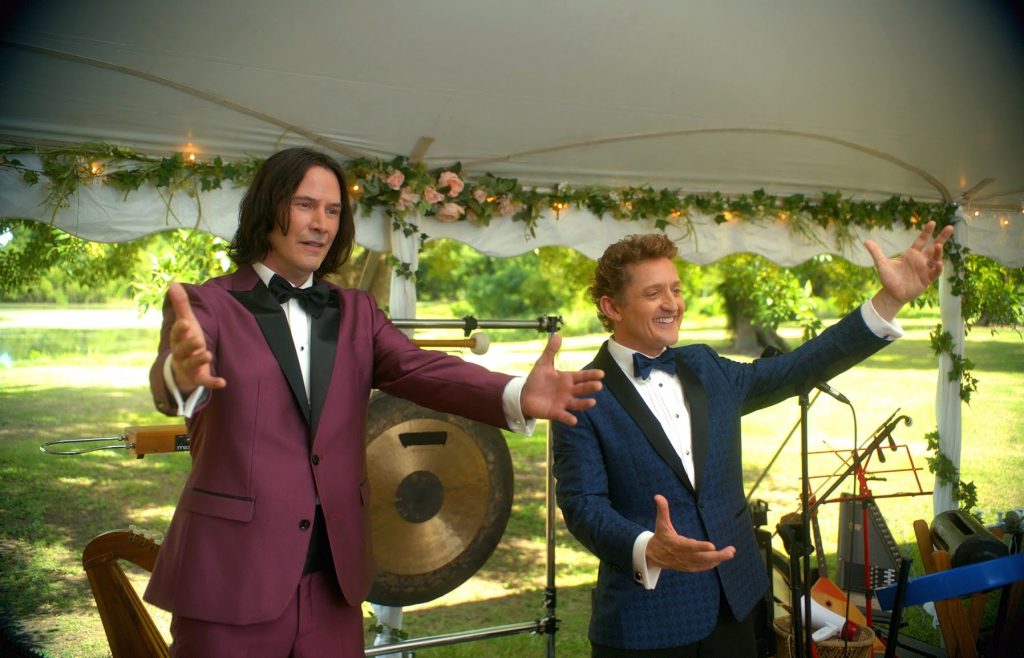 Director, Dean Parisot, has given us a hint at what the plot will be during an interview with Empire.
"We've gone from a homework assignment to saving all space and time. We bypassed all those possible traumas in the middle," director Dean Parisot tells Empire in the new issue. "They have an hour and 18 minutes. So they're in trouble. And let's say that they have to travel all over the place to try and figure it out."

Via Empire
Seventy-eight minutes to save the world. Much like their first adventure racing against the clock to complete their history presentation, the stakes are a much higher in this 3rd installment. Reeves and Winter aren't the only actors returning, William Sadler's Grim Reaper will also be back.
One character that wont return will be Rufus. Sadly, George Carlin who was the time travelers' mentor, passed away in 2008. Writer Ed Solomon promises to pay tribute to the late actor.
"George Carlin is so deeply missed by all of us. There is a… not just an homage to him, it's more than that. His absence is a part of the whole movie."
The Bill & Ted franchise has been beloved by many. Very fun turn-of-the-90s films that traverses time and space in a different way, the use of a phone booth. It'll be interesting to see if they still use the phone booth in this day and age.
Keanu Reeves, Alex Winter, and William Sadler reprise their roles for BILL & TED FACE THE MUSIC. Written by Ed Solomon and Chris Matheson. Directed by Dean Parisot, scheduled for a August 21st, 2020 release. *cue air guitar*