[Review] "AEW: Fight Forever" on PlayStation 5
"AEW: Fight Forever" is finally here and it is phenomenal! It is easily the best wrestling video game to come out in years.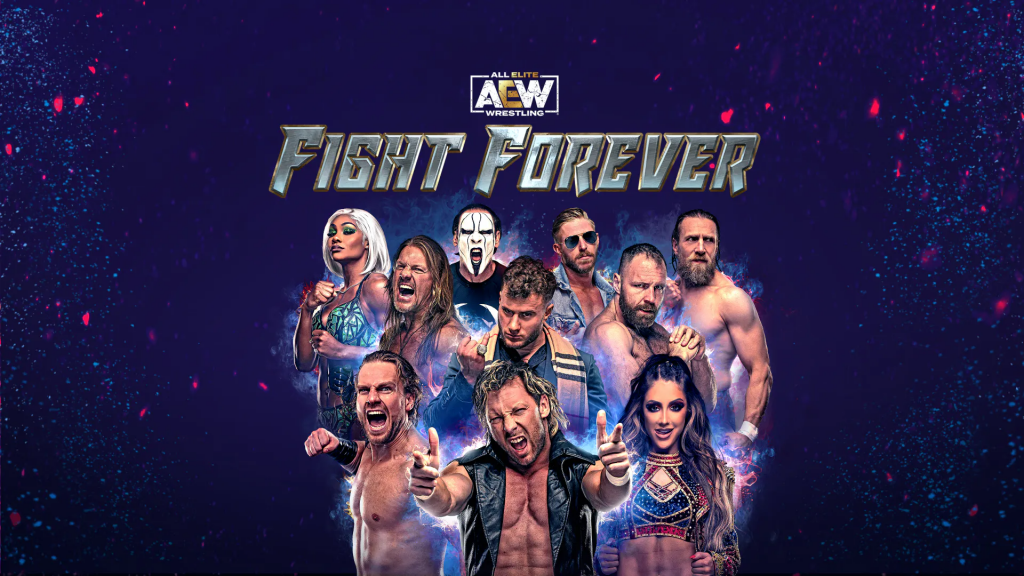 AEW's first ever console video game is finally here! AEW: Fight Forever is out now and it is amazing. From top to bottom this game looks and feels amazing.
This game has plenty of game modes for you and your friends to play. The game offers your basic matches like 1v1, 2v2, 3 Way, and so on. But if you're a fan of AEW, you know very well what kind of matches will be playable in this game. My favorite was by far the Exploding Barbed Wire Deathmatch. Lights Out matches, Falls Count Anywhere, and Casino Battle Royales are also available to play in the game. AEW: Fight Forever also offers numerous mini games for you to play. There are also dozens of training exercises for you to play so you can hone your skills. Players are also able to create their own wrestlers, arenas and tag teams. The game also offers online play with a ranked mode option.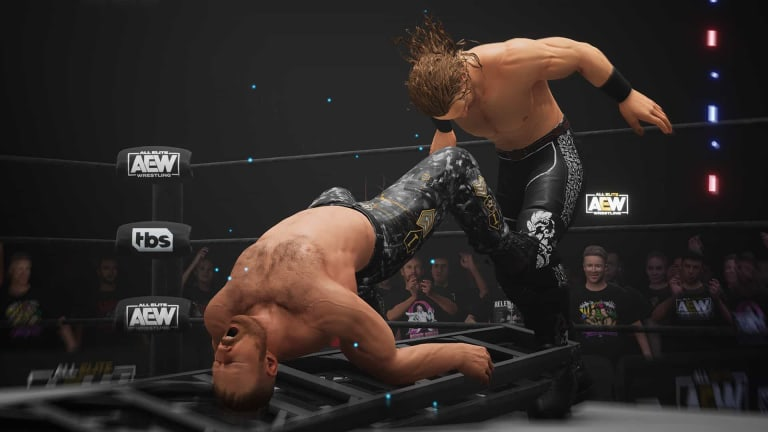 While the game offers plenty of match types for you to play, the games main story mode is called Road to Elite. Road to Elite is a lot of fun to play. In this mode, you're essentially rising to the top of AEW. Your wins and losses do matter. Depending on your wins and losses, the story will branch off into different parts. I love that Yuke's decided to implement this because I think that it can offer something new with each time that you play Road to Elite.
AEW: Fight Forever is visually appealing. I'm glad they decided to go with an arcade looking graphic style as opposed to a realistic look. The developers did an amazing job at using blood in the game. Once a wrestlers gets busted open, there is blood everywhere and it makes the match look much more intense. The likeness of each wrestler is almost spot on and matches well with the games visuals and overall aesthetic. The only likeness I have an issue with is Andrade's. He looks almost nothing like he does in real life. I just find it odd the he is the only in the game that has this issue. Maybe it could be fixed with an update in the future. One thing I do wish the developers would add is new pinning animations. Unless you're doing a pin combo, you're going to get the same pin animation every time.
There is also a store in the game. In this store, at the time of writing this review, players will be able to purchase certain attires, arena props, movesets, entrances, and a few other things. I'm excited to see how this feature will develop. I think it will be cool to see alternate attires available to purchase here. Also, it was cool to know that to earn the money to buy all of this stuff, all you have to do is simply play the game and complete challenges.
The developers did a fantastic job at capturing the atmosphere in the arena. Each match I played sounded amazing. The crowd cheering, booing, and saying certain wrestler's phrases was great and it sounded like it would on TV. The game does have an amazing soundtrack that I believe is a mix of wrestlers themes and other songs. I had no complaints with the soundtrack as I found my self vibing to it while I was selecting my next matchups.
I was not a big fan of the games default controls. To me, they felt all over the place and very confusing. This is probably the biggest negative I came across while playing. Thankfully, for those like me who don't like the default controls, you are able to configure them to what is comfortable for you. It didn't happen often, but whenever I would be doing 3-way match, I would sometimes get stuck in one place if all three wrestlers were close to each other. Like I said, this didn't happen often, but it was quiet annoying when it would happen.
With all of the matchups and match types, the possibilities are endless with what you can come up with and create in this game. This will only get better once more wreslters and possibly other game modes get added to them game.
Overall, AEW: Fight Forever was an incredible game to play and I had so much fun playing it. Other than a few small things I didn't like, there wasn't much to complain about. If you're a fan of wrestling, I highly recommend checking out AEW: Fight Forever because you will not be disappointed.
TCN was provided a review copy of AEW: Fight Forever on PlayStation 5 for the intent of review purposes by the publisher/PR