Summer Blockbuster Season Heats Up with Blue Beetle's 2nd Trailer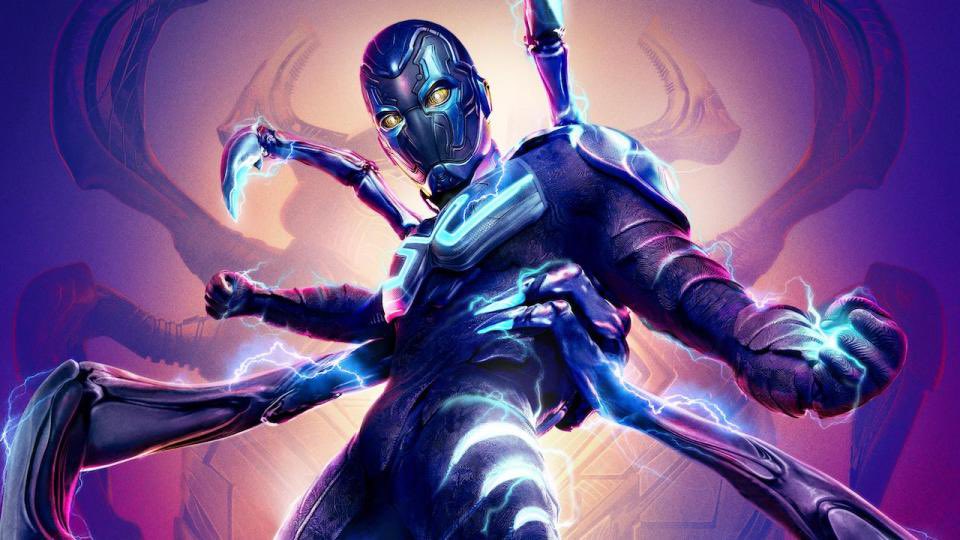 Warner Brothers Discovery has released a second trailer for their second superhero film of the summer blockbuster season, Blue Beetle.
The film of the new DCU stars Cobra Kai alum Xolo Maridueña as Jaime Reyes who becomes the titular hero, and is supported by a packed cast consisting of comedian George Lopez, Adriana Barrazza, Damián Alcázar, and rapping songstress, Becky G.
Blue Beetle's synopsis reads as follows:
Recent college grad Jaime Reyes (Xolo Maridueña) returns home full of aspirations for his future, only to find that home is not quite as he left it. As he searches to find his purpose in the world, fate intervenes when Jaime unexpectedly finds himself in possession of an ancient relic of alien biotechnology: the Scarab. When the Scarab suddenly chooses Jaime to be its symbiotic host, he is bestowed with an incredible suit of armor capable of extraordinary and unpredictable powers, forever changing his destiny as he becomes the superhero Blue Beetle.
Source: Deadline