Insomniac Games Announces "Spider-Man 2" featuring Venom; Arrives 2023 for the PS5
Our friendly neighborhood web slingers return together this time as they face off against new enemies!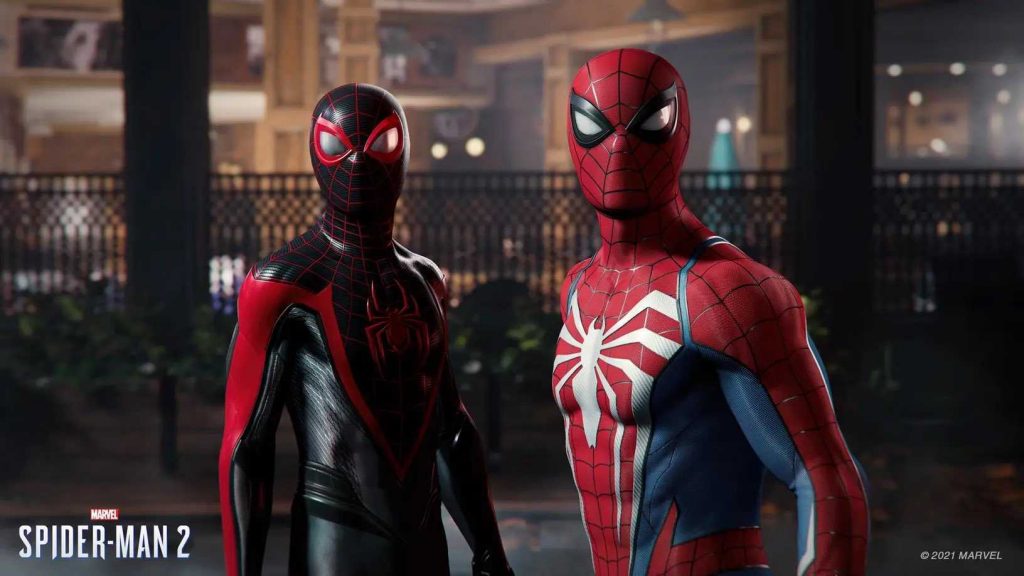 The critically acclaimed Marvel's Spider-Man from 2018 is finally getting a full-fledged sequel featuring both Peter Parker, Miles Morales, and the iconic villain Venom himself!
A short teaser trailer was revealed in Sony's PlayStation Showcase earlier today featuring our friendly neighbourhood Spider-Men and Venom creepily making an appearance from one of the dark alleyways of New York with a voiceover done by a man with a thick Russian accent who is undeniably the one and only, Kraven the Hunter. It is however not confirmed by Sony or Insomniac Games that the voiceover is done by Kraven himself, but it'd be reasonably safe to assume that it is him considering his rivalry with Peter's Spider-Man in the comics.
Ryan Schneider of Insomniac Games said on PlayStation Blog that Marvel's Spider-Man creative director Bryan Intihar and game director Ryan Smith will return for the sequel. Schneider also revealed that Tony Todd (of Candyman fame) will be voice Venom in Marvel's Spider-Man 2. Yuri Lowenthal and Nadji Jeter will reprise their roles as Peter and Miles Morales, respectively.
There was no gameplay shown in the teaser trailer that otherwise showcased the main characters players would be interacting with in the sequel. With a release date set for sometime in 2023, fans can expect plenty of announcements and additional footage from Insomniac Games in the build-up to the release of the much-awaited sequel.
Marvel's Spider-Man 2 will exclusively release on the PS5 unlike its predecessors which had a cross-gen release on the PS4 and the PS5.