New Poster for "Gotham Knights" Revealed Ahead of DC Fandome
A new poster for Gotham Knights showcases a member of the Court of Owls ahead of DC Fandome.
WB Games Montreal has revealed a new, cryptic poster for their upcoming video game Gotham Knights. The poster teases a secret society member from The Court of Owls, one of the villainous forces players will face in the game.
The poster features a verse from the infamous Court of Owls nursery rhyme, "no one talks about them, not a word is said." Those who watched the initial World Premier Trailer during last year's DC Fandome may recognize the rhyme and remember the concluding verse, "for if you try to cross them, the Talon strikes you dead." In the comics, the Court of Owls kidnaps young performers and athletes and trains them to be their assassins known as Talons.
The story of Gotham Knights takes place after the death of Batman, with players taking control of the Dark Knight's former partners—Nightwing, Batgirl, Robin and Red Hood—who must now work together to restore justice to Gotham, prevent it from descending into chaos, and investigate who was behind Batman's death. Maybe the Court of Owls is involved to some degree…
Gotham Knights was originally set to release this year; however, as with most video games, the project was delayed due to the ongoing pandemic. It is now set to release in 2022 for Microsoft Windows, PlayStation 4, PlayStation 5, Xbox One, and Xbox Series X/S. While the game can be played solo, it also features a two-player cooperative multiplayer mode, wherein the second player can drop in and out at any time without affecting the other one.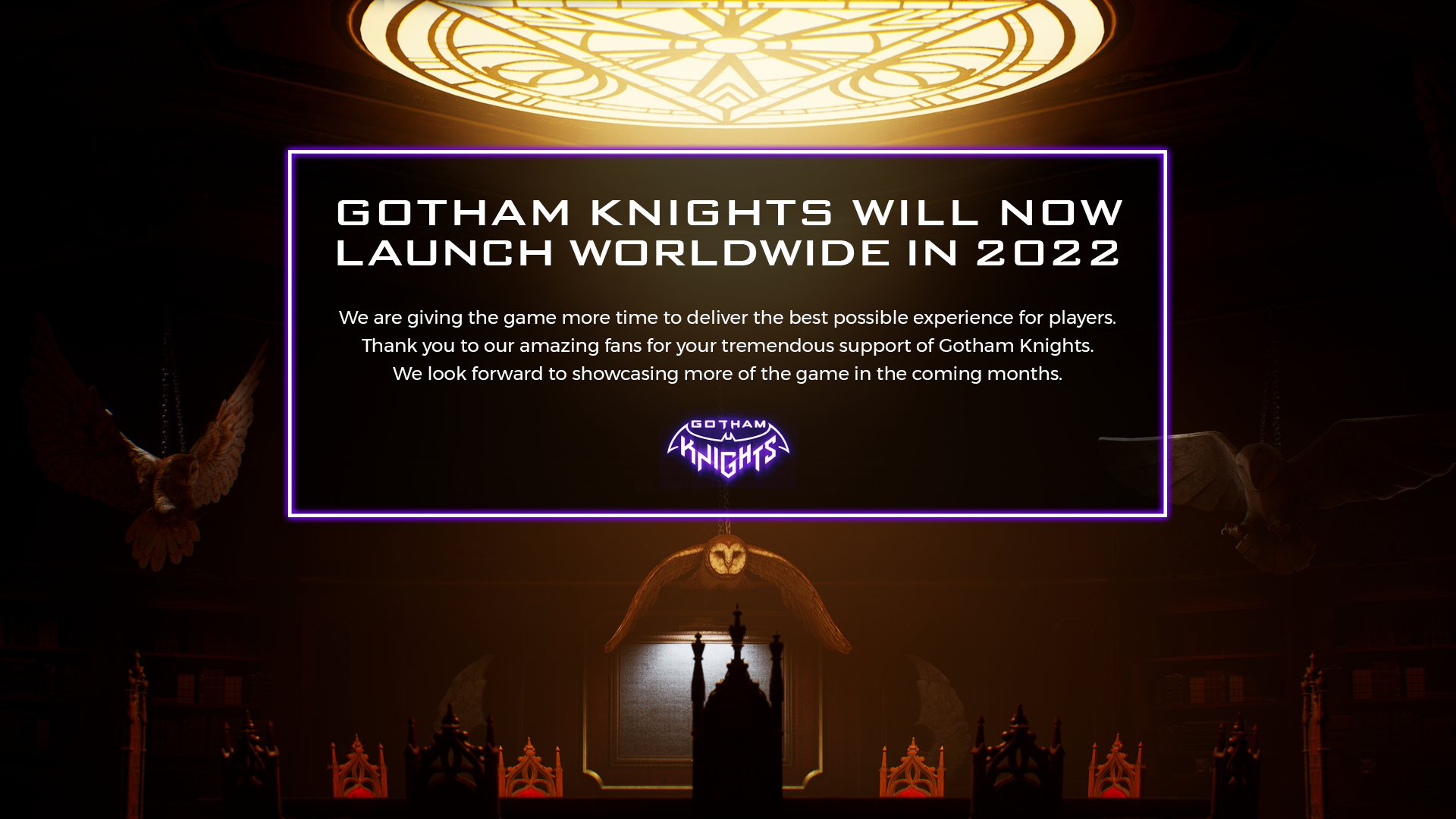 Despite WB Games Montréal's previous work developing Batman: Arkham Origins, Gotham Knights features many of the same characters from the Batman: Arkham series, but with completely original stories separate from those games. It will be exciting to see a fresh take on these well known DC characters. If we're lucky, we may get an exact release date from DC Fandome on October 16, 2021. At the very least, we can expect to see some new gameplay and/or a trailer.