Pixar's "Turning Red" Gets New Poster and Teaser Trailer
Disney and Pixar have released the first trailer for their upcoming animated film, "Turning Red."
Disney and Pixar's new 3-D animated feature film, Turning Red, got a new poster and it's first teaser released today on Pixar's YouTube channel.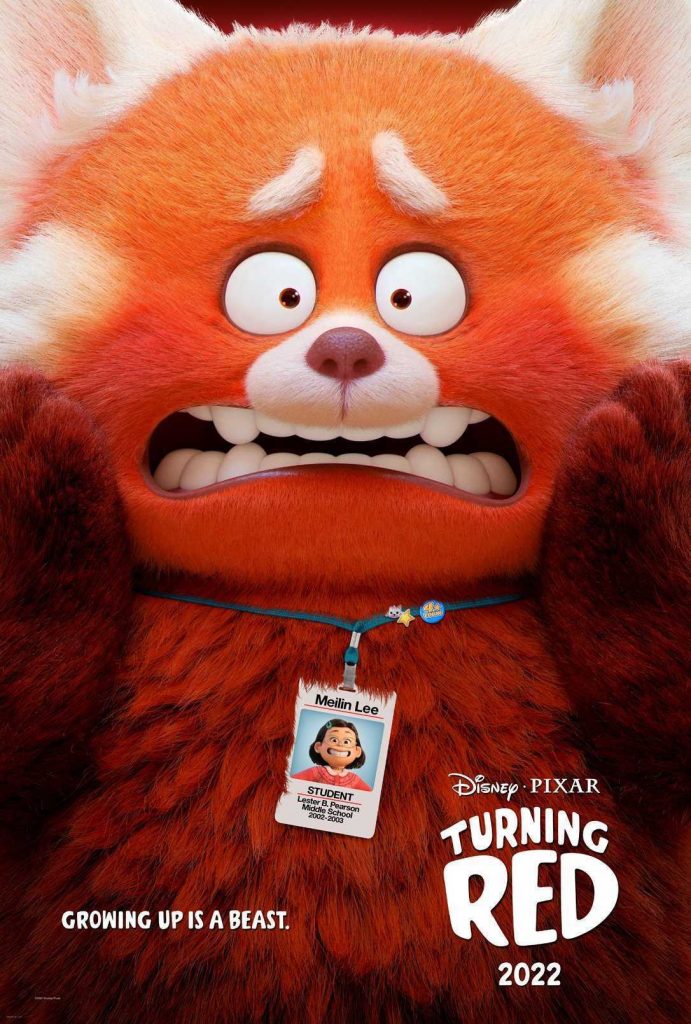 Turning Red is a coming-of-age film focusing on Mei Lee, a 13-year-old, who transforms herself into a red panda whenever she gets excited. The teaser offers a glimpse on how the film might be centered around the mother-daughter dynamic between Mei and her mother Ming.
Find the synopsis and trailer below:
In Turning Red, Mei Lee is a confident, dorky thirteen-year-old torn between staying her mother's dutiful daughter and the chaos of adolescence. And as if changes to her interests, relationships, and body weren't enough, whenever she gets too excited (which for a teenager is practically ALWAYS), she "poofs" into a giant red panda!

– via Pixar
The animated film is directed by Oscar award recipient, Domee Shi (Bao), and features Rosalie Chiang voicing Mei along with Sandra Oh voicing Mei's mother Ming. The film is expected to premiere in Spring 2022.
Let us know how you liked the trailer in the comments section.