Sony to aim at bringing iconic PlayStation IPs to Mobile this financial Year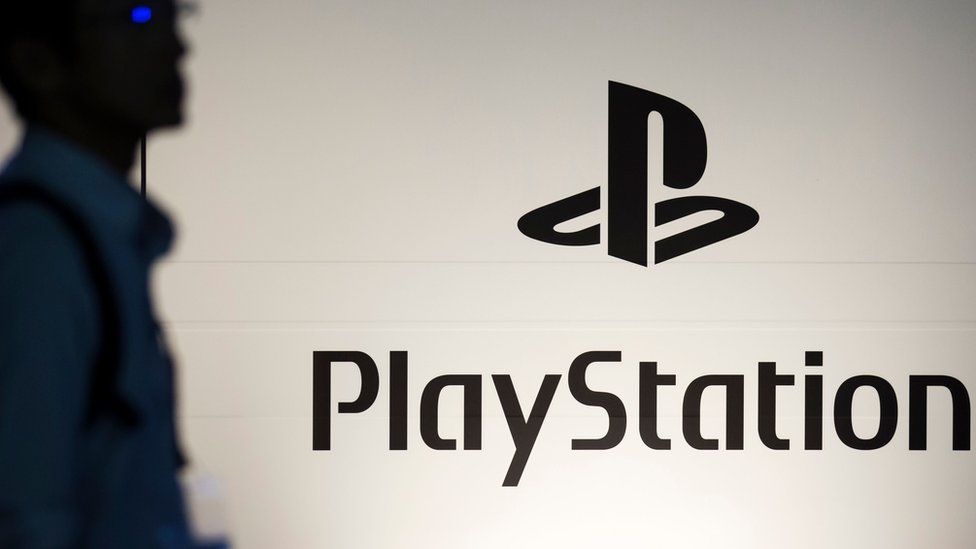 Sony has made their intentions clear about entering the mobile gaming market, saying: "Please stay tuned."
Speaking at a Q&A session as a part of Sony's investor relations day on Thursday, Sony Interactive Entertainment's president and CEO, Jim Ryan said the company intends to to bring some of its most well known IPs to the mobile market during its current business year end in March 2022 (FY21), following its "very successful" first step into the PC market.
"We are beginning our journey to take PlayStation first-party IP off console. We started last year by publishing two of our games on PC, Horizon: Zero Dawn and Predator, and both were profitable, and really had a very successful publishing debut. We will continue that in FY21 and we will continue that beyond."
Some of Sony's most profitable franchises in terms of Sales are Gran Turismo, God of War and Uncharted. Keeping this in mind, Ryan said they'd be publishing some of their "iconic IPs" on mobile as they anticipate it not really bringing in a steady profit flow but expect to learn from their experience as they increase the number of titles on mobile phones.
"In FY21 we will begin to publish some of our iconic PlayStation IP on mobile and we anticipate that in 2021, that will not provide a significant profit flow, but we do anticipate that as we learn from that experience, and as we increase the number of titles that we publish on mobile, the contribution from both PC and mobile will start to become steadily more important as time passes."
A job advertisement in April (now closed) revealed that PlayStation was opening a new business unit to adapt its popular franchises for mobile and that the selected applicant would be responsible for developing a mobile product roadmap for the next 3-5 year time frame. However, what games would be a part of this roadmap is still unclear.
Sony cited research suggesting mobile gaming generated $121 Billion worldwide in calendar year 2020 compared to $62 billion brought in by the console market and $42 billion generated by the PC gaming market, as per one of the slides presented by Ryan to the investors.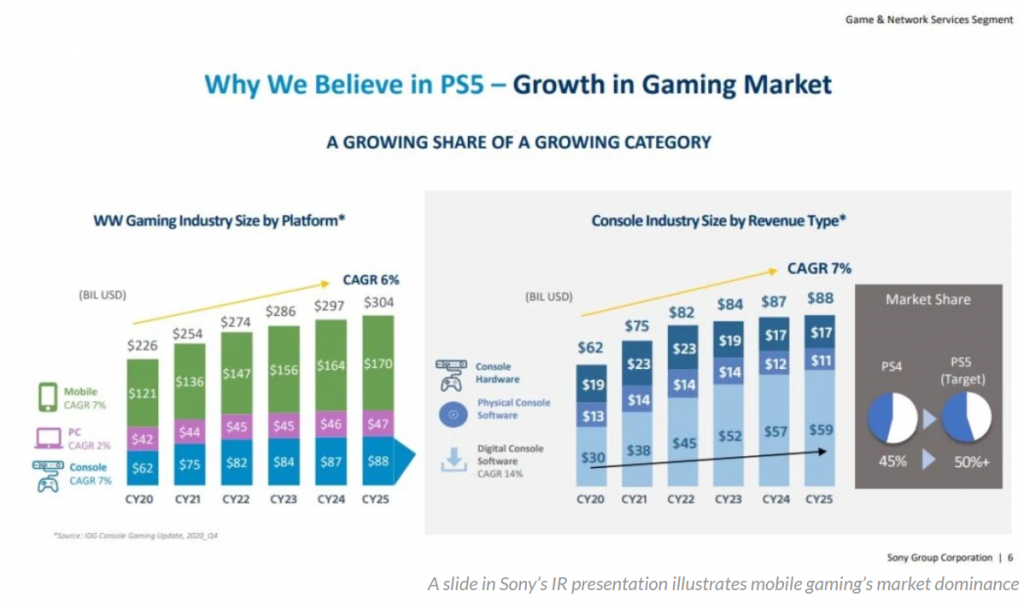 Speaking at Sony's corporate strategy meeting ahead of the investors relations day, Ryan mentioned that they've been thinking reaching out to the millions of gamers beyond their own platform after tasting early success with experimenting with mobile games and apps as a way of providing more choice to players.
"We have been thinking about how players enjoy our content and have had some early success with experimenting with mobile games and apps to provide more choice to gamers. Mobile is just one of the areas we are exploring to reach millions of gamers beyond our platforms. PlayStation has a huge catalogue of diverse first-party IP that can transition to smartphone gaming and complement our AAA games or live service games. We are exploring the mobile market with some wonderful PlayStation franchises so please stay tuned."
Sony already has a mobile publishing label, called PlayStation Mobile, Inc., which has published the likes of the PlayStation app, the PS Remote Play app, endless-runner Run Sackboy! Run!, top-down puzzle game Uncharted: Fortune Hunter, AR app God of War | Mimir's Vision, and a handful of PlayStation 4 PlayLink titles, such as Supermassive's Hidden Agenda, and Flavourworks' Erica.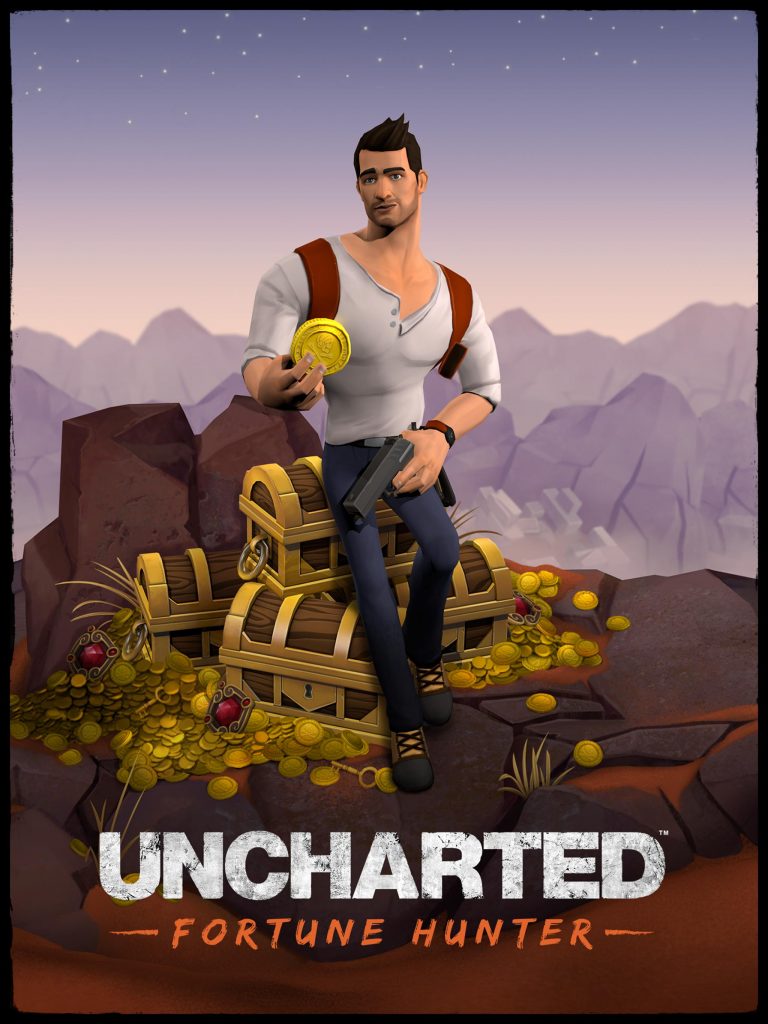 Another interesting and probably an unknown fact is that Sony also uses PlayStation Mobile Inc to publish their games on PC, such as Horizon: Zero Dawn, Everybody's Gone to the Rapture and the recently ported Days Gone as well.
[Source – Eurogamer & VideoGameChronicle]