"Doom Eternal: The Ancient Gods" Part Two teased for March 17th Reveal
Hell be back!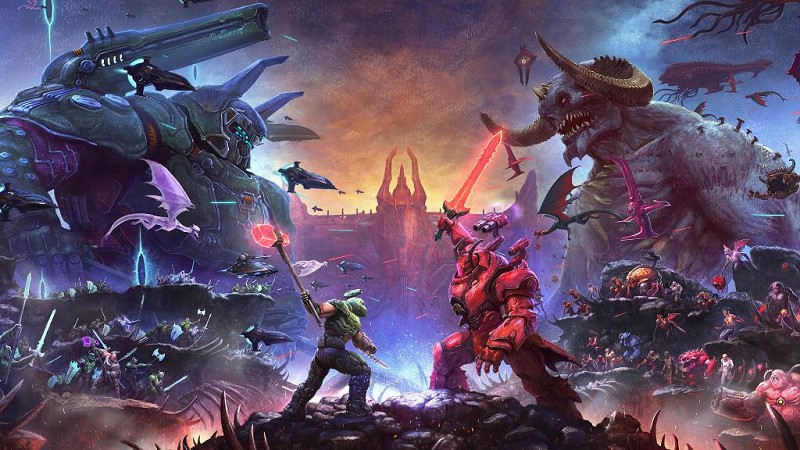 Doom Eternal: The Ancient Gods, the spin-off expansion of the critically acclaimed Doom Eternal from 2020, is set for trailer reveal of part Two on March 17th, Wednesday. Doom Eternal: The Ancient Gods Part 1 released in October 2020 to critical reception commending the developers for one-upping the gameplay from Doom Eternal.
The teaser trailer for Part Two of the expansion does not reveal much. After all, it is a trailer of a trailer. But it does show that the Doom Slayer has his hands full (again), and this time, he's got some backup for himself in the form of Marines in giant Mech suits as they exit through an interdimensional portal in a very Avengers: Endgame-esque style to push back the forces of Hell from Earth.
The Ancient Gods – Part One saw the Doom Slayer take on an all-new demonic invasion of Earth following the events of Doom Eternal. Part Two picks off from Part One's wild cliffhanger ending and will most likely prove to be as, if not more challenging, as Part One.
Stay tuned till Wednesday for the official trailer reveal of Doom Eternal: The Ancient Gods Part Two!
[Source – gameinformer.com]