[ Film Review] Zack Snyder's Justice League – "A Recovered Masterpiece."
Zack Snyder's Justice League is a visual epic that restores the vision of a director. It is a recovered masterpiece within the comic book film genre.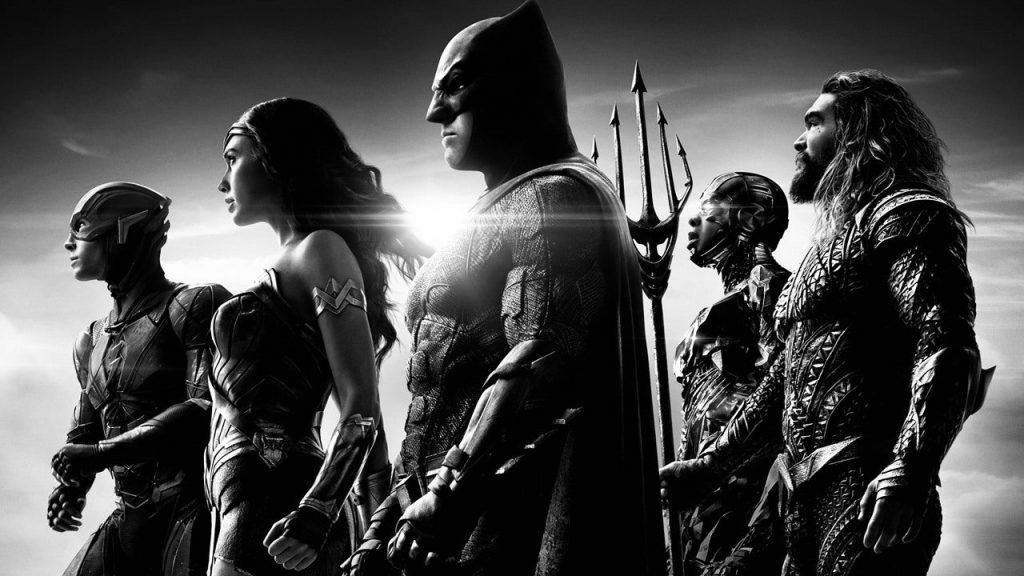 A Restored Epic
For some, it was a long-forgotten film that never was. For others, it was never to be. And for a select few that grew to many, it was the song of purpose – #ReleaseTheSnyderCut. What does this mean? Well, put shortly, it was a movement to release a film that Zack Snyder and company, worked years to develop before Zack Snyder was replaced by Warner Bros/DC Films executives to change the tone of the film and the direction of the DCEU. Replaced with a far less superior movie in 2017 by Joss Whedon. Zack Snyder's Justice League does not just start with a caricature of a beloved hero on poor cell phone quality, but a film that restores the vision and direction of what was supposed to be. Zack Snyder's Justice League is a visual epic that restores the vision of a director. It is a recovered masterpiece within the comic book film genre.
Gods Among Us
This film not only restores the vision & tone but never-before-seen performances of Ray Fisher (Cyborg), Ezra Miller (The Flash), Joe Morton (Silas Stone), Ciarán Hinds (Steppenwolf), Ray Porter (Darkseid), Peter Guinness (DeSaad), Willem Dafoe (Vulko), Joe Manganiello (Deathstroke), Jared Leto (The Joker), Henry Cavill (Superman), Ben Affleck (Batman), Amber Heard (Mera), Kiersey Clemons (Iris West), Ryan Zheng (Ryan Choi), Harry Lennix (Martian Manhunter), Gal Gadot (Wonder Woman), Jason Momoa (Aquaman), Jeremy Irons (Alfred Pennyworth) and many more.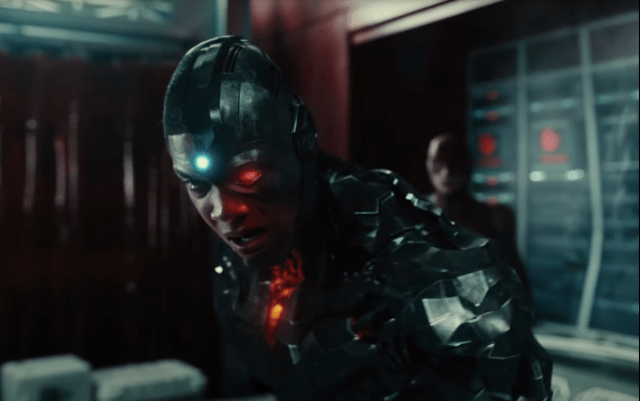 Ray Fisher is truly the heart of Zack Snyder's Justice League. Fisher's performance is immersing, layered, and relatable as the cybernetic human hybrid, Cyborg. The connection between Cyborg's love for his mother and resentment for his father is shared through his physical and psychological change as he tries to cope with his loss. Fisher brings a different layer to the film that was never there in 2017 and what a mistake that was. Snyder introduces Cyborg in this world to be further explored and fleshed out (pun intended) in future films to come. As that was the plan since the beginning. HBO Max & WarnerMedia now hold the keys to its future.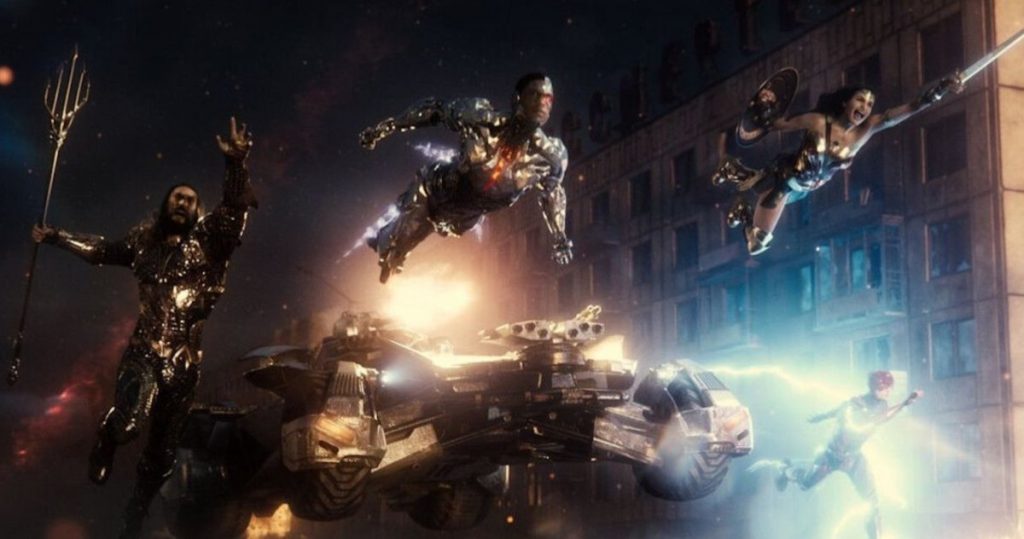 No question, this is not the same film from 2017, and Zack Snyder sets up the future installments of Aquaman, a canceled Ben Affleck Batman project from 2017, an altered version of what could have been for Wonder Woman 1984, a new Superman in black that is still yet to be explored, and the now finally ready for filming after many delays, The Flash, which begins production in April 2021. The Flash originally was intended to star both Ezra Miller's Flash and Ray Fisher's Cyborg in the upcoming film. As of now, it seems Ray Fisher was removed from the film, for undisclosed reasons. I have reached out to Warner Bros. about the casting decisions but no response as of yet. It is clear, Zack Snyder was building a detailed and expansive universe using these mythological comic book heroes. Snyder's original intention was to tell a 5-part Superman Arc using Joseph Campbell's monomyth, A Hero's Journey, which would explore the journey of Superman discovering who he truly is and his purpose in this world that Snyder created.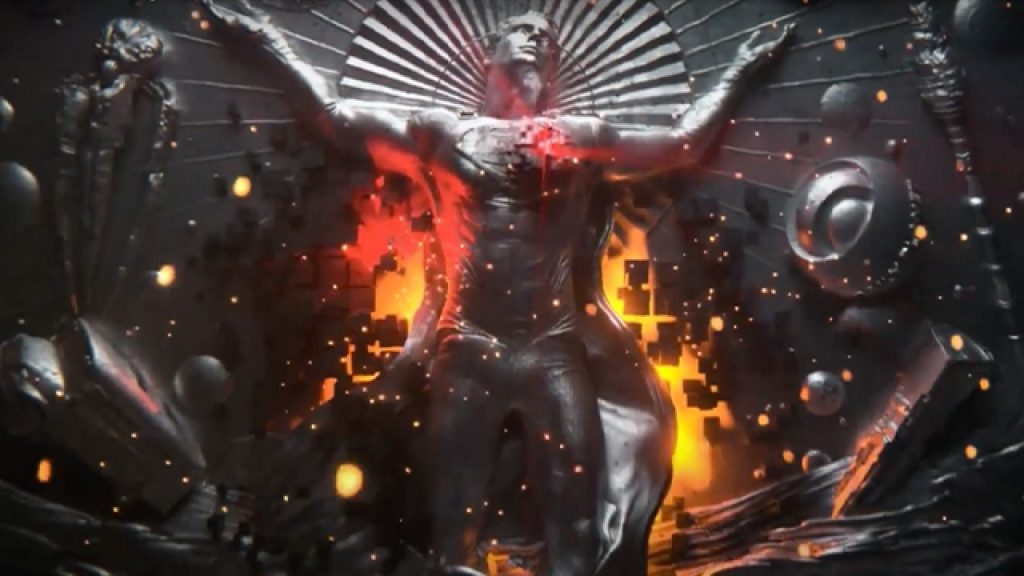 Hymns For Hero's
Dutch composer, Tom Holkenborg (Junkie XL), brings a level of scores that elevates this narrative to the stage of a massive Lord of The Rings epic that designs each character's introduction into the film. Holkenberg creates captivating scores that support the pace of the film and prevent it from dragging or slowing down. The score brings you into the action and allows to be your guide through this 4-hour epic (242 min).
Fabian Wagner, brings visually compelling shots that are massive in scale due to its rich IMAX ratio of 1.33:1. Chris Terrio allows his narrative to be told through rich dialogue and descriptive storytelling that does not feel forced with ridiculous "brunch" lines and over-sexualized scenes to capture the perfect one-liner. The VFX is detailed and intense, you are served an appetizer with the introduction of Jack Kirby's Fourth World characters Darkseid, DeSaad, and Steppenwolf. Due to unexpected deadlines and the amount of VFX needed, not all got the attention they deserved, however, in the end, you will not even notice it due to the attention of detail in the narrative with the pace of editing and camera work put into it.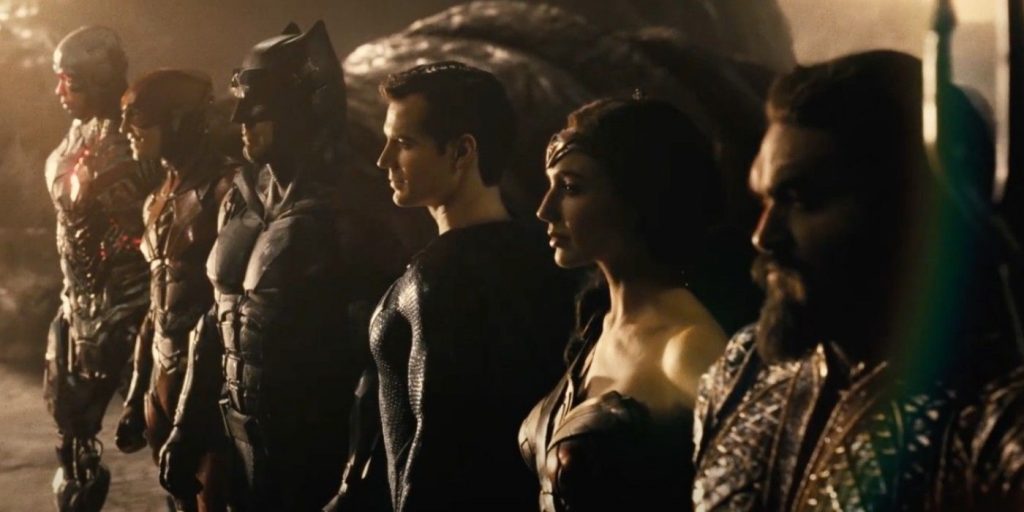 Restore The Vision
Zack Snyder's Justice League is a massive mythological undertaking that leaves cliffhangers for other films to come. There is still much more story to tell as we can only wait, and hope that it will come.
[SPOILERS]
.
.
.
.
Snyder does introduce the concept of Multiverse in this film, which will be explored in Andy Muschietti's The Flash. It is safe to say that there is still more story to tell with Ben Affleck's Batman, Ray Fisher's Cyborg, and Henry Cavil's Superman. The future is bright for these characters; however, Snyder has mentioned on multiple occasions how Warner Bros. is moving forward with the 2017 Joss Whedon version of the film, which connects with the campy-ness of WW84 and parts of Aquaman. It will not include the changes in Amber Heard's voice as Mera in this film compared to what it was in the 2017 Justice League, Gal Gadot's more bold and brutal nature as Wonder Woman, and a more serious and nomadic Aquaman. Overall, in the end, the choice to continue this world lies in the hands of WarnerMedia & HBO Max. By the epic scale of this film and the world-building that is done, it seems like a safe bet.
4.9 out of 5
Literary = 5
Directing = 5
Visual = 4.5
Editing = 5
Sound = 5
The film is scored on a five-point rubric. The film score is a cumulative score out of five film aesthetic elements with a total score of 25. It is then divided by the five elements to give a final score out of five.