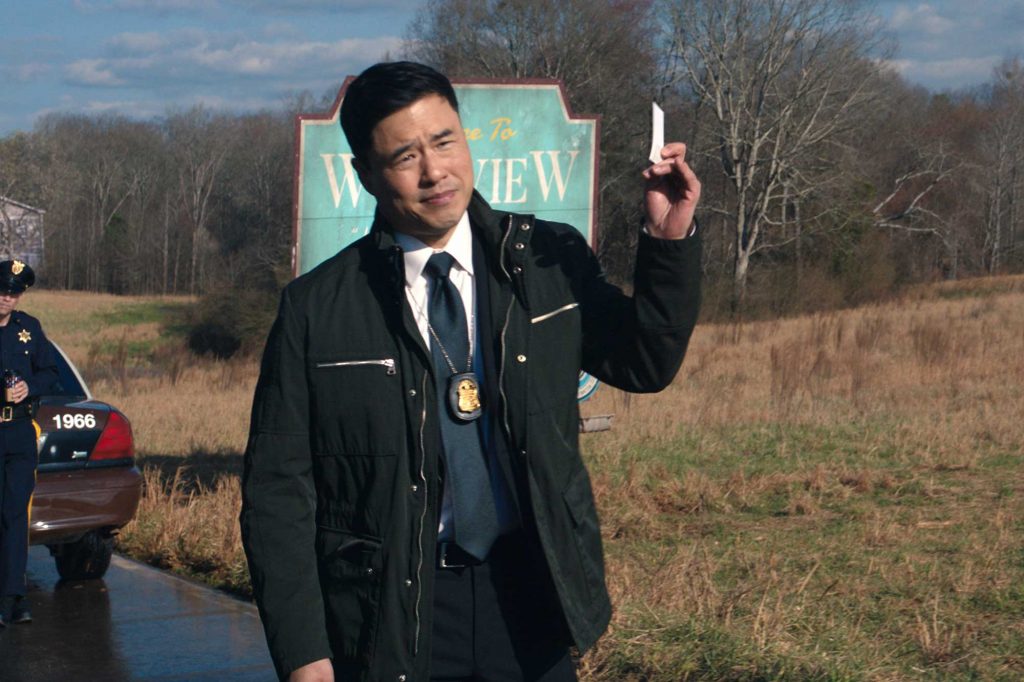 As WandaVision's popularity grows, so does the love for Randall Park's character-Jimmy Woo, where fans could see a fun series based on the Federal Agent.
What began as a trendy thought, the love for Randall Park's portrayal of Jimmy Woo in WandaVision, is very legitimate. Park portrays Federal Bureau of Investigation agent Jimmy Woo, who starts the investigation behind the missing town of Westview.
Jimmy Woo is very much involved in the investigation but more than that, he wants to understand Wanda Maximoff's motives and questions if they are pure malice. S.W.O.R.D has completely taken over the investigation, pushing Woo, Captain Monica Rambeau and Darcy Lewis out of the equation since they want to actually look beyond the idea that Wanda is just evil and selfish.
As someone who is active on Tik Tok, I cannot express to you the number of videos that I have seen praising Randall Park, claiming that they are watching said entertainment "for Jimmy Woo". Obviously, Park plays a variety of characters but the love fans have for the character Woo, has fans constantly posting and tweeting about their love for the good-guy FBI agent. So many people have pitched(online) an X-Files style show, featuring Randall Park looking into supernatural phenomenons.
Director Stephen Ford actually posted the idea in the following tweet:
Since the first post, Ford has announced that he is indeed pitching the actual idea and it could be a Marvel series.
According to ScreenRant, Randall Park is very interested in working with Kat Dennings(Darcy) again. He expresses that it'd be a ton of fun to work with Dennings and after viewing all the positive feedback on his character, he'd be willing to portray the character more.
Here are two Tik Tok videos that I think represents the vast amount of love created for Randall Park's Jimmy Woo:
https://vm.tiktok.com/ZMeLHYXbf/
https://vm.tiktok.com/ZMeLHRgN9/
Would you like to see a Jimmy Woo spin-off series?
NEXT-WandaVision: New Funko Pop could have spoiled a major plot point