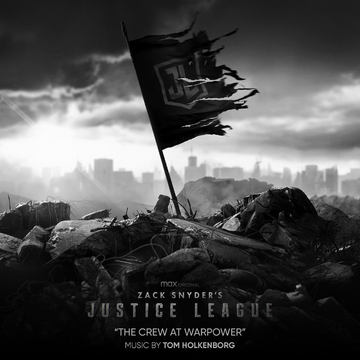 The release date for Zack Snyder's Justice League, March 18, 2021, can't come soon enough for fans of both Snyder and the DCEU. Fans of Tom Holkenborg, most famously known as Junkie XL, also have a reason to be excited, since he is the composer of the film's soundtrack.
Late Tuesday night, WaterTower Music, a division of Warner Bros. that distributes film and television soundtracks, released the official first track of Zack Snyder's Justice League.
The song is titled "The Crew at Warpower". You can check it out below.
Some components of the song can be slightly heard in the film's second official trailer, which was released on February 14. Zack Snyder has also confirmed that the film will include a 10-minute intermission for the regions that will be showing his Justice League in theaters. He shared a section of the intermission music, also composed by Junkie XL, during an interview with I Minutemen.
Junkie XL, alongside Hans Zimmer, created the soundtrack for 2016's Batman v. Superman: Dawn of Justice. Holkenborg was expected to return the following year for the Justice League film. Nonetheless, with Joss Whedon's reshoots, the studio decided to have Danny Elfman compose a score that altered several musical themes from the past, including those of Tim Burton's Batman and Richard Donner's Superman.
With Snyder coming back to complete his vision of the film, Junkie XL has returned as well and fans will experience the complete score and soundtrack in action when Zack Snyder's Justice League hits HBO Max on March 18, 2021.
"The Crew at Warpower" is available on Spotify, Pandora, YouTube, Amazon Music, and Deezer.
What do you think of the film's soundtrack? Are you ready for Zack Snyder's Justice League? Comment below and stay tuned to The Cultured Nerd for more updates.
[Source]: YouTube