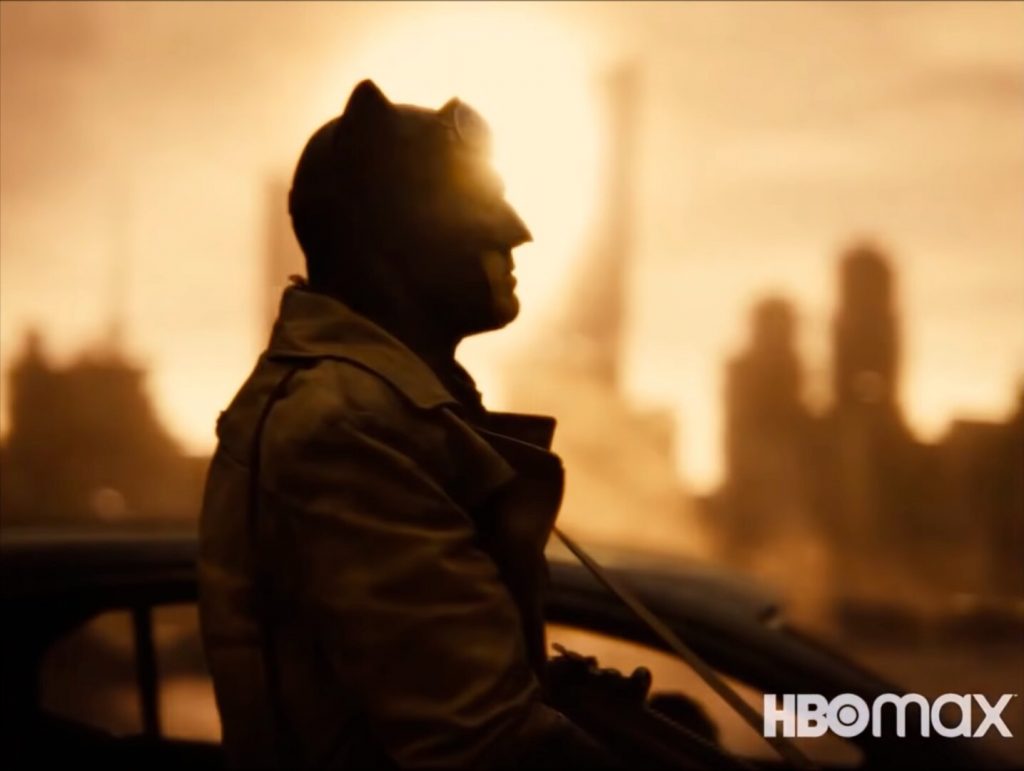 The impact from the second trailer of Zack Snyder's Justice League has left a resounding aftermath. This past weekend left fans ecstatic and awaiting for the film to premiere on March 18, 2021, through HBO Max.
In order for the film to include extra scenes featuring Ben Affleck's Batman, Jared Leto's Joker, and Ray Fisher's Cyborg in the Knightmare timeline, additional photography had to take place. The additional sequences were filmed back in October, in the middle of the COVID-19 pandemic. Joe Manganiello's Deathstroke and Amber Heard's Mera also returned to participate.
In an interview with I Minutemen, Snyder recalled the experience of filming during the pandemic:
"There's protocols now in place, so when you shoot there's a way to do it. We just shot the Army of the Dead prequel, which was shot in Prague, and they had to shoot the entire movie during COVID, and did an amazing job. But that said, when we shot, we had just done some additional photography for Army of the Dead. So we were all in the zone with how to do it. On those reshoots we had worked out the testing, and social distancing, they had different zones — red, yellow, green — the red zone is where the actors have to have no personal protective equipment (PPE) and everyone has to be really careful in the middle, and as you go back there's more layers of protection. But yeah, it's hard. Frankly, it's difficult. And it's hard to operate because you have [PPE on]. But it worked out pretty good. The additional photography I shot, Fabian [Wagner] did an amazing job on the movie – I can't wait for you guys to see it, it's beautiful and really stunning – he's a genius, but he wasn't able to come over for the additional photography. But it worked out fine."
In the same interview, Snyder revealed that the film will include a 10-minute intermission for the regions that will be showing Justice League in theaters. He shared a section of the intermission music composed by Junkie XL. When asked if there were any plans for a Zack Snyder's Justice League 2, he replied with the following:
"There's no interest and/or appetite to do more of these movies from Warner Bros. With me, anyway."
Nevertheless, with Zack Snyder's comments about his film being "slightly elsewhere" and the demand from the fandom, the future of the Snyderverse can't be counted out. The success of Zack Snyder's Justice League could plant the seeds for the future of the DCEU, according to The Cultured Nerd.
Ben Affleck's The Batman series for HBO Max could be revived and have The Dark Knight face off against Slade Wilson. Earlier in the same interview with I Minutemen, Snyder expressed his wishes to witness this matchup:
"I love Joe, he's great. I really would love to see those two go at it, that would be fun. Who knows? We know that Ben's gonna be in The Flash movie, which is nice to see him [back as Batman]. It's trickling down, it's nice."
This excitement pairs up with earlier comments from frequent Snyder collaborator and storyboard artist, Jay Oliva:
Deathstroke himself, Joe Manganiello, also gave details about the project's story in an interview with Yahoo Entertainment:
"There were similarities to The Game. It was a really dark story in which Deathstroke was like a shark or a horror movie villain that was dismantling Bruce's life from the inside out. It was this systemic thing: He killed everyone close to Bruce and destroyed his life to try and make him suffer because he felt that Bruce was responsible for something that happened to him. It was really cool, really dark and really hard. I was very excited for it".
You can check out the whole interview between Zack Snyder and I Minutemen below:
You can also take a look at the interview between LightCast Podcast and Producer Deborah Snyder below:
Zack Snyder's Justice League will take flight on March 18, 2021.
What you think of the future status of the Snyderverse? Do you wish to see Ben Affleck's The Batman project? Comment below and stay tuned to The Cultured Nerd for more updates.