"Buffy" Cast Lends Support to Charisma Carpenter after Her Allegations Claiming Joss Whedon "Abused His Power"
"Buffy" and "Angel" actor Charisma Carpenter calls out Joss Whedon, claiming he "abused his power on numerous occasion." Carpenters remarks received an outpour of support, most notably from "Buffy"cast mates and actor Ray Fisher, who has recently voiced his own issues with Joss Whedons behavior on the set of 2017's Justice League.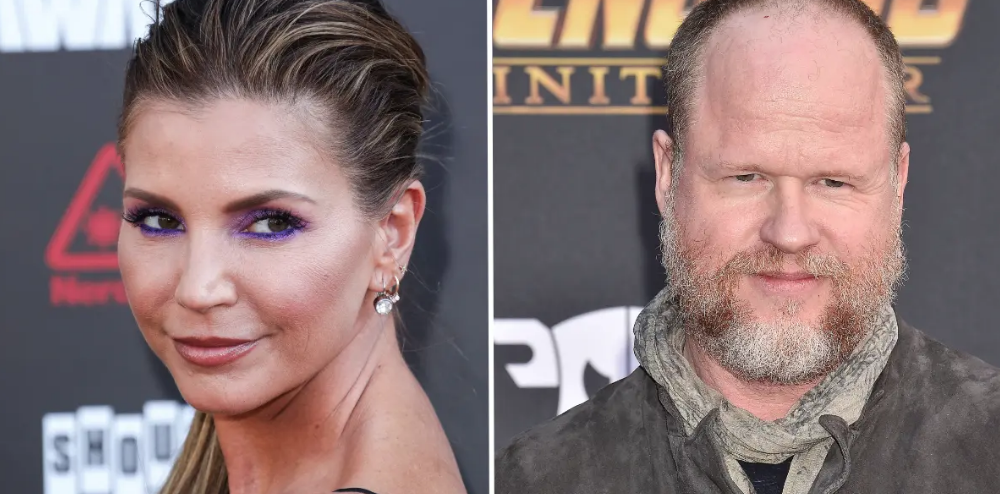 Buffy the Vampire Slayer and Angel star Charisma Carpenter recently accused Joss Whedon of highly inappropriate behavior, stating in a lengthy statement posted to Twitter that the director and show creator "abused his power on numerous occasion."
Carpenter, who appeared as Cordelia Chase on both series has found immediate support from fellow Buffy co-stars Sarah Michelle Gellar (Buffy Summers), Michelle Trachtenberg (Dawn Summers) and Amber Benson (Tara Maclay). Actor Ray Fisher has also come to Carpenter's aide on social media, as it was his own recent battle with Whedon over mistreatment on the set of Justice League that inspired her to let her experience be known.
Most of Carpenters statement focused on a specific time when she got pregnant while filming the WB series Angel, a direct spin-off from Buffy that ran from 1999 to 2004. She recalls Whedon refusing calls from her agents when she was trying to inform him of her situation. Once Whedon found out, he immediately requested a "closed-door" meeting with Carpenter.
"He asked me if I was 'going to keep it,' and manipulatively weaponized my womanhood and faith against me," Carpenter alleges. "He proceeded to attack my character, mock my religious beliefs, accuse me of sabotaging the show, and then unceremoniously fired me following the season once I gave birth."
Carpenter also mentions being called into work at 1am, believing it was a form of 'retaliation' on Whedon's part after finding out she was pregnant. Her doctor at the time had recommended that she actually limit her work hours due to experiencing Braxton Hick contractions as a result of "long and physically demanding days" on set filming.
"Despite the harassment, a part of me still sought his validation. I made excuses for his behavior and repressed my own pain." Carpenter stated. "Only recently, after years of therapy and a wake up call from the Time's Up movement, do I understand the complexities of this demoralized thinking."
Carpenter wrapped up the brutally honest message by informing us that she was part of the recent WarnerMedia investigation into the 2017 production of Justice League, in which Joss Whedon was brought on to essentially reshoot a majority of Zack Snyder's original film. Ray Fisher, who portrayed Cyborg in the film has been more than vocal about his disapproval of Whedon's behavior on the set of JL. The result of his widely heard rebellion against the mistreatment on set led to Fisher losing out on a chance to appear in the upcoming The Flash film as Cyborg/Victor Stone once more alongside Ezra Miller as The Flash/Barry Allen.
I believe Ray to be a person of integrity who is telling the truth. His firing as Cyborg in The Flash was the last straw for me.
You can read Ray Fisher's full response to Carpenter below:
Since Carpenter tweeted our her statement this morning, she has received an outpour of support from her past co-stars. Buffy herself, Sarah Michelle Gellar took to Instagram to voice her support for what Carpenter went through, seemingly confirming that at the very least, there is a shroud of truth to what her, Fisher and plenty of others have been saying.
Michelle Trachtenberg, who portrayed Dawn Summers on Buffy reposted Gellar's message with the caption reading:
Thank you @sarahmgellar for saying this. I am brave enough now as a 35 year old woman….To repost this. Because. This must. Be known. As a teenager. With his not appropriate behavior….very. Not. Appropriate. So now. People know.
Another long time cast member, Amber Benson, who portrayed Tara McLay, love interest to Willow Rosenberg (Alyson Hannigan) from 1999 to 2002 before being killed off in season six. Benson retweeted Carpenters statement, agreeing that it was a toxic environment as well as saying she believed and supported her 100%.
Joss Whedon or his spokesperson have yet to comment on the recent allegations. Even though there have been rumblings of Whedon's behavior in the past, most of these issues came to the forefront when Ray Fisher practically made it his mission to see that Whedon, along with past DC executives Geoff Johns and Jon Berg get exactly what's coming to them based on their actions during the JL reshoots.
What do you think about these recent allegations against Joss Whedon? Do you think he will actually make a statement or stay quiet like he's mostly been throughout the Ray Fisher controversy? Let us know your thoughts in the comments below or join us on Twitter.