Michael B. Jordan Will Direct 'Creed III', Confirms Tessa Thompson
Tessa Thompson confirms Creed is getting into the ring for a third round with Michael B. Jordan directing.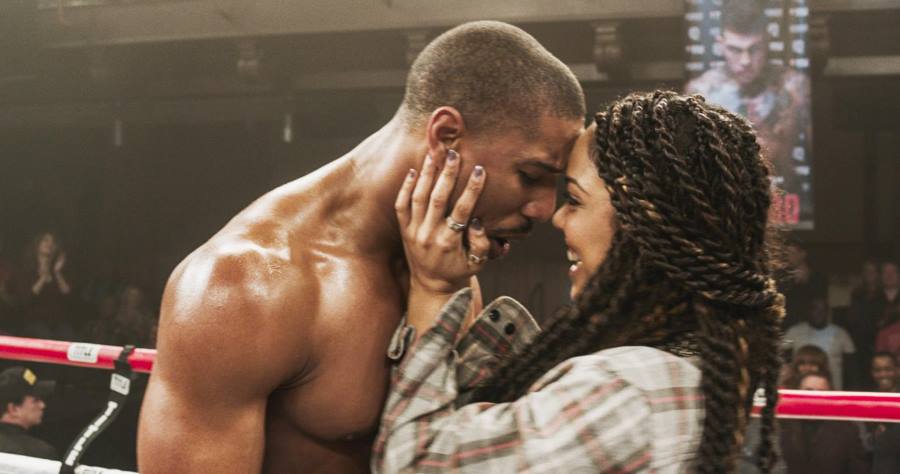 After months of speculation, Tessa Thompson confirmed that Michael B. Jordan will both direct and star in the third installment of the Creed franchise.
While promoting her new film for Amazon Prime, Sylvie's Love, the topic of Jordan winning People's "Sexiest Man Alive" was brought up. She jokingly commented the following to MTV's Josh Horowitz:
"He is directing the next Creed. It is going to be ammo for me when he's engaging with me as a director, I'm just going to tell him to dial down the sexiness. But we are not going to make it until later in the year. Who knows what happens? I don't know if he will still be the Sexiest Man Alive in six months."

Tessa Thompson confirming that Michael B. Jordan will direct Creed III.
Thompson stated that Creed III won't start production until late 2021. She is first expected to reprise her role as Valkyrie in Marvel Studios' Thor: Love and Thunder, which starts filming early in the year. In the same interview, she hinted that the music component of the film will be fun, and that she will fly to Australia within the upcoming weeks to begin filming.
Ryan Coogler (Black Panther) directed 2015's Creed, while 2018's Creed II was directed by Steven Caple Jr. Producer Irwin Winkler wrote in his memoir that he has offered Jordan the possibility to direct. If he takes over the director's chair for the third installment of the trilogy, this would be Jordan's directorial debut. It is unknown if Sylvester Stallone will return as Rocky Balboa, but the project already has Zack Baylin (King Richard) as a writer.
Michael B. Jordan, in the meantime, will produce a new Static Shock project for Warner Bros, and is expected to reunite with Coogler for a feature film. He has also been casted, alongside Love and Thunder villain, Christian Bale, for David O' Russell's upcoming film.
You can check out Sylvie's Love only on Amazon Prime.
What do you expect to see in Jordan's Creed III? Comment below. Stay tuned for more updates and Happy Holidays from us at The Cultured Nerd.