"Dune" Director Denis Villeneuve Rips HBO Max in Op-ed over 2021 Streaming Debacle
Director Denis Villeneuve is one of many directors who aren't very happy with newcomer streaming service HBO Max. The "Dune" director has even gone as far as to write an op-ed to elaborate on his laundry list of issues with the same-day streaming plan the platform has for all of its 2021 films.
Director Denis Villeneuve is not having what HBO Max is cooking. The acclaimed director of such films including Blade Runner 2049, Arrival, and Sicario has recently spoke out against the streamers decision to release all of their tentpole films on the platform the same day they release in theaters. The move comes after severe financial hits from the ongoing pandemic, resulting in a vast majority of theaters around the world being shutdown. Major markets like California and New York are still not open, putting an enormous strain on the theater business.
Director Christopher Nolan also spoke out about his displeasure with how Warner Bros. and AT&T are handling the situation, apparently giving no heads-up to even their biggest and most important talent, including Nolan himself, before the big announcement. The news was huge, shaking Hollywood, and setting a new precedent for streaming quality movies. Netflix can have a film release every week, but are they going to be as well polished and as big budgeted as WW84? Or Villeneuves upcoming Dune adaptation? Probably not, and that's why they know this will get them more subscribers immediately. That's the ultimate plan here, gain more subscribers to help offset the huge ongoing loss of theater revenue.
Perhaps even more heated than Nolan about this whole thing, Villeneuve went as far as to write an op-ed for Variety to really brake down everything his was upset about, and he does not hand back one bit:
"With this decision, AT&T has hijacked one of the most respectable and important studios in film history. There is absolutely no love for cinema, nor for the audience here. It is all about the survival of a telecom mammoth, one that is currently bearing an astronomical debt of more than $150 billion…Warner Bros.' sudden reversal from being a legacy home for filmmakers to the new era of complete disregard draws a clear line for me. Filmmaking is a collaboration, reliant on the mutual trust of teamwork and Warner Bros. has declared they are no longer on the same team."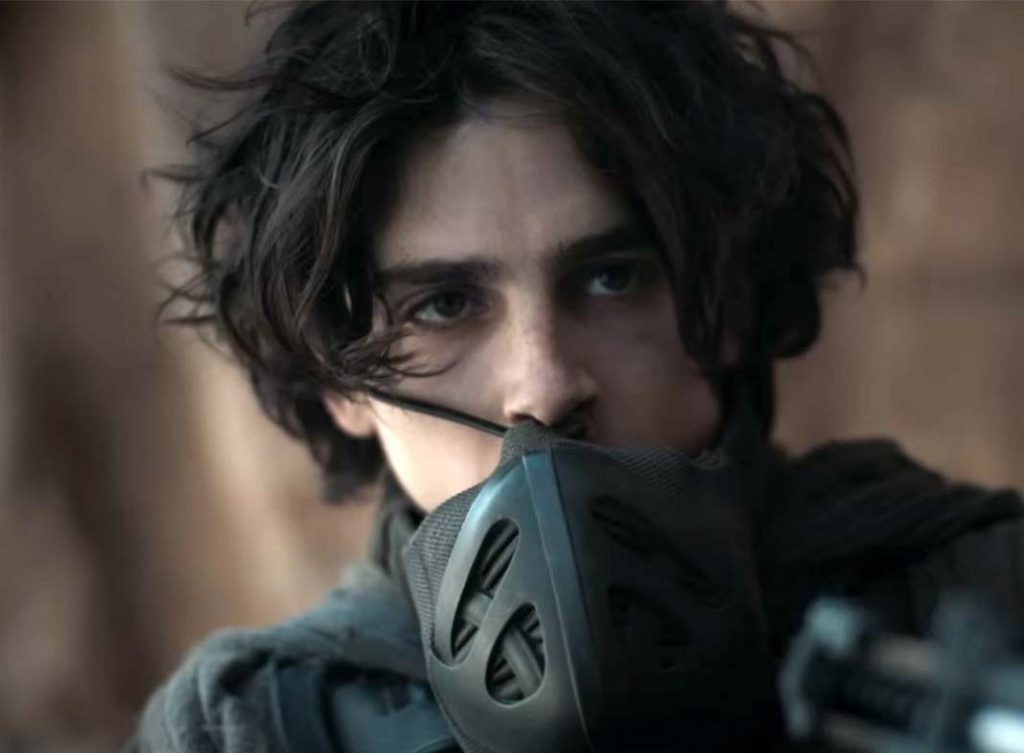 Villeneuve continued talking about how he believes this business move will lead to an unsustainable outcome, "Streaming services are a positive and powerful addition to the movie and TV ecosystems. But I want the audience to understand that streaming alone can't sustain the film industry as we knew it before COVID. Streaming can produce great content, but not movies of "Dune's" scope and scale. Warner Bros.' decision means "Dune" won't have the chance to perform financially in order to be viable and piracy will ultimately triumph. Warner Bros. might just have killed the "Dune" franchise. This one is for the fans. AT&T's John Stankey said that the streaming horse left the barn. In truth, the horse left the barn for the slaughterhouse."
To cap off the tirade of insults, the director goes as far as to insinuate that he may not be back for to finish his version of Dune unless the film gets the proper theater release it deserves.
"Dune is by far the best movie I've ever made. My team and I devoted more than three years of our lives to make it a unique big screen experience. Our movie's image and sound were meticulously designed to be seen in theaters. I'm speaking on my own behalf, though I stand in solidarity with the sixteen other filmmakers who now face the same fate. Please know I am with you and that together we are strong. The artists are the ones who create movies and series."
The upcoming Dune film will detail a conflicted hero's journey, the story of Paul Atreides (Timothée Chalamet), who must reach his full potential and fulfill his great destiny and even he himself doesn't full understand. The film will highlight Atreides as he navigates through the most dangerous planet in the universe in order to save the ones closest to him. The film, much like the book, will be filled to the brim with complex, thought-provoking characters in this epic tale revolving around fear, and the ability to overcome it.
The film, which was specifically shot and developed to be experienced in theaters, will include a wide array of big name stars, reflecting its mammoth budget. The long list includes Chalamet (Call Me By Your Name), Rebecca Ferguson (Mission: Impossible: Fallout), Oscar Isaac (Star Wars: The Last Jedi), Josh Brolin (Avengers: Endgame), Stellan Skarsgård (Chernobyl), Dave Bautista (Guardians of the Galaxy 1& 2), Zendaya (Euphoria, Spiderman: Far From Home), and Charlotte Rampling (45 Years), to name a few. Dune is expected to release on HBO Max as well as limited theaters across the country on Oct. 21, 2021.
What do you think of Denis Villeneuve and Christopher Nolan's statements about HBO Max and the film industry as a whole? Do you think there was a better way to handle this situation? As always, let us know in the comments below or join in the discussion on the official TCN Twitter.