Armie Hammer To Star In 'The Offer' For Paramount+; Drama Series On The Making-Of 'The Godfather'
Armie Hammer and Paramount+ will make you an offer you can't refuse.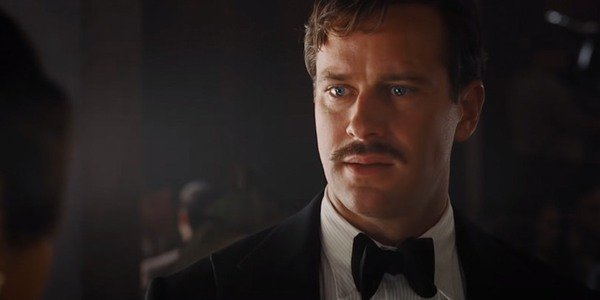 Armie Hammer will star in the new drama limited-series, The Offer for Paramount+. The show will focus on the making-of the 1972 classic, The Godfather.
After the success of 2015's The Man From U.N.C.L.E. and 2017's Call Me By Your Name, Armie Hammer has roamed successfully through different movie genres. Coming straight from Netflix's romantic-thriller, Rebecca, Hammer will now set his sights in portraying the role of Al Ruddy, producer of The Godfather.
The Offer will follow Ruddy's experiences making the classic film alongside the director, screenwriters, and actors, and it will retell the events they went through in order to finish the project. The Godfather was directed by Francis Ford Coppola, with the screenplay co-written by Coppola and the novel's author, Mario Puzo. The Godfather won the Academy Awards for best picture (Ruddy accepted as producer), best adapted screenplay and best actor for Marlon Brando.
The story will be told through 10-episodes, and Michael Tolkin (The Player, Showtime's Escape at Dannemora) will serve as a writer and executive producer. The other executive producers are Ruddy, Leslie Greif, and Nikki Toscano. Paramount Television Studios is producing and the new streaming service, Paramount+ is distributing.
Paramount+ is the next evolution of CBS All Access, operated by ViacomCBS. The platform will launch in 2021. The Offer is one of the high-end projects the streaming service has lined up, even though NBC's Peacock has the rights to The Godfather trilogy until 2023. ViacomCBS CEO, Bob Bakish commented the following regarding the launch of Paramount+:
"Paramount is an iconic and storied brand beloved by consumers all over the world, and it is synonymous with quality, integrity and world-class storytelling. With Paramount+, we're excited to establish one global streaming brand in the broad-pay segment that will draw on the sheer breadth and depth of the ViacomCBS portfolio to offer an extraordinary collection of content for everyone to enjoy."

Bob Bakish, ViacomCBS CEO
Armie Hammer's next project is "Death On The Nile", which still does not have a new release date. The Godfather franchise has more big plans on the way with the re-edit of The Godfather III set to be released before the end of the year.
There is still no word on when production will start for The Offer, but comment below and stay tuned to The Cultured Nerd for more updates.
Source: [THR]