[TCN's Cultured Spotlight] Vol 4: Ubisoft
Welcome to the fourth edition of , today we will be discussing Ubisoft.
Ubisoft is by far one of the most popular game developers at the moment. They've brought to life dozens of successful video game franchises such as Assassin's Creed, Watch Dogs, The Division, Ghost Recon and many others. Ubisoft was founded in Carentoir, France by Yves Guillemot, Michael Guillemot, Claude Guillemot, Christian Guillemot, and Gerard Guillemot. Welcome to Volume 4 of TCN's Studio Spotlight and today we will be discussing video game developer, Ubisoft.
With new releases such as Watch Dogs Legion and Assassin's Creed: Valhalla and Far Cry 6 on the horizon, Ubisoft has a pretty impressive resume when it comes to making video games. The cool thing about Ubisoft, is that they allow you acquire points that you can use to unlock items in a completely different game; A Ubisoft game that is. The Assassin's Creed franchise is probably their most popular at the time because of it's fun game play and storytelling. While Ubisoft makes some amazing games, they do have a bad every now and then, but they always bounce back and fix it. A good example of this would 2017's For Honor, but we will talk about that later.
Some of Ubisoft's games include the following:
For Honor
Watch Dogs
Rainbow Six Siege
Far Cry 3
Assassin's Creed: Origins
Anno 1800
The Crew 2
Steep
Rayman Legends
Child Of Light
The Division
South Park: The Fractured But Whole
Trials Fusion
Immortals Fenyx Rising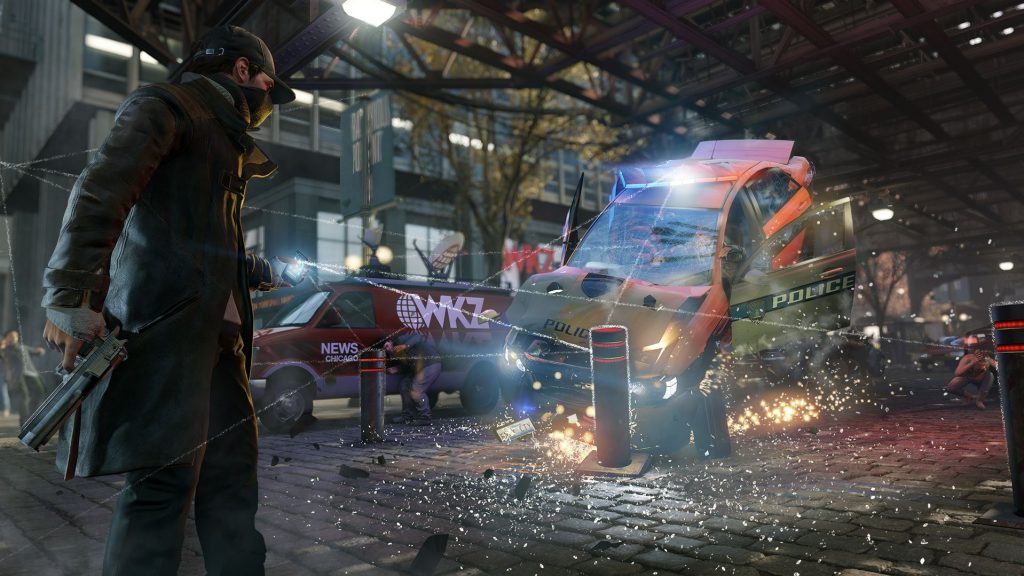 Watch Dogs was introduced back in 2014 when the Xbox One and PlayStation 4 launched and it was phenomenal. This game took full advantaged of the next-gen console and was a perfect way to kick off the next-gen of gaming. In the first installment in this franchise, you play as hacker Aiden Pearce as he searches for the people that killed his niece. The story telling in this game was excellent and being to hack almost everything was a lot of fun.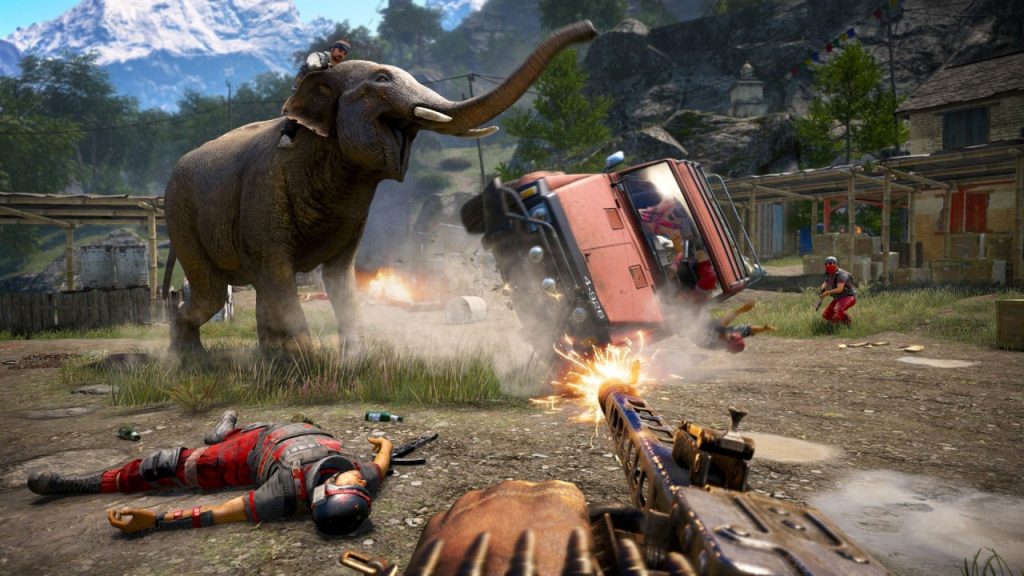 Far Cry 4 officially introduced the Far Cry franchise to the next generation of gaming when it launched on the Xbox One and PlayStation 4. This installment in the Far Cry franchise takes place in a fictional country called Kryat. This game was crazy good and, as you can see in the image above, it can be pretty random. Riding Elephants and charging into enemy vehicles makes for some excellent gameplay.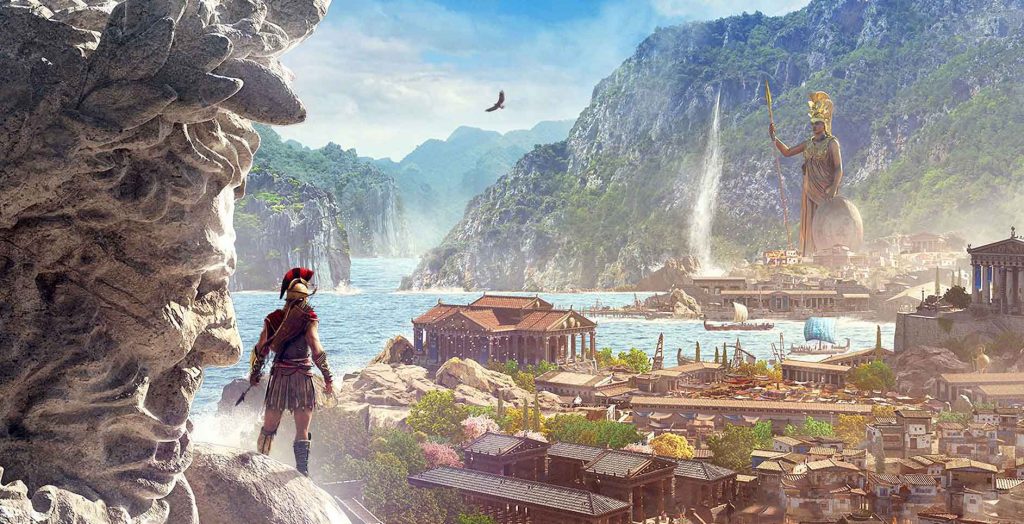 Being the 21st installment in a video game franchise has a lot pressure, but Assassin's Creed: Odyssey holds it's own. It's not the best AC game, but Spartan kicking your enemies off huge cliffs is a lot of fun. The cosmetics were also really cool, but in a way they take away from the whole "Assassin" thing. The games plot follows the events of the Peloponnesian War. The other cool thing about this game is that you get to choose whether you plat as a male or female.
Below you can watch the trailers for the games mentioned above: